45 Amazing Beauty Blog Post Ideas
If you're a beauty blogger looking for beauty blog post ideas, this post is perfect for you. It's just the thing you're looking for.
Here we are with yet another episode of "blog post ideas"!
If you haven't read the other blog posts on this series, make sure to do so after you read them! I'm sure you'll find great topics to blog about.
RELATED:50+ Fashion Blog Post Ideas You've Never Seen Before
To start things off, I'm sharing with you 45 beauty blog post ideas your readers will absolutely love reading and you will love writing.
RELATED: 50+ Book Blog Post Ideas Your Readers Will Love
If you are a beginner beauty blogger (or even a seasoned one who's run out of ideas) these blog post ideas are a great resource to have in hand when creating your content calendar.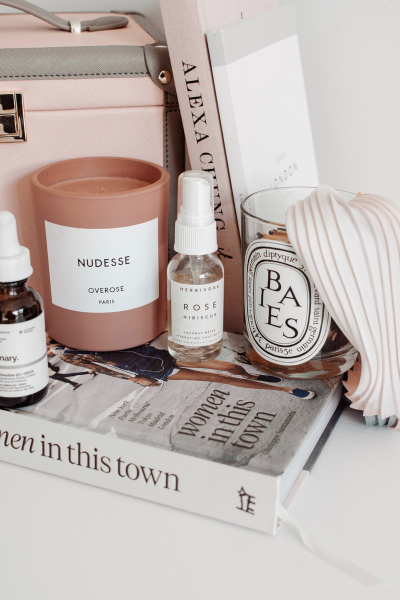 Beauty Blog Post Ideas
The best amazon beauty products
What's on your makeup bag
5 lipsticks perfect for every day wear
Best foundations for [insert skin type]
How to do a simple makeup look using only 5 products
Best concealers that don't crease
Best makeup under 20$
Luxury makeup worth the price
How to clean your makeup brushes.
Work makeup looks
Holiday party makeup looks
Gift guide for the beauty lover
Testing tiktok viral beauty hacks
How to organize your makeup colleciton
Makeup tips for people with glasses
How to pick the perfect lipstick for your skin tone
Your favorite makeup tools
Where to buy high quality and low price makeup brushes
Best online makeup shops
How to take off waterproof makeup
Makeup looks for hooded eyes
Your favorite makeup products of all time
Cream blush vs powder blush
How to contour your face
how to do a cut crease makeup look
Best primers for [skin type]
Best loose powders for [skin type]
Beauty tips that do't involve products
What beauty products to pack for travelling
Easy makeup looks for a wedding
Your morning and nighttime routine.
How to find your skin type
Skincare products that aren't worth the hype
Skincare for sensitive skin
Skincare products you are currently using
How to make your makeup products last longer
How to conceal dark circles
How to make your makeup products last longer
The best mascara for length, volume etc
Your favorite beauty instagram accounts
Beauty essentials everyone should have
Beauty items to always carry with you
Hot to declutter your makeup and skincare
If you want even more blog post ideas, make sure to sign up below to get a free ebook with 100 blog post ideas your readers will love.
FOLLOW ME:
VIRTUAL STYLING INSTAGRAM | PERSONAL INSTAGRAM | TWITTER | PINTEREST | BLOGLOVIN | FACEBOOK