I love reading. And if you're reading this post, I bet you love it too. Today I'm talking about the best chick lit books to read in 2022.
Being an avid reader, I have to admit that my favorite genre of books is definitely chick lit books. I love light-hearted romances that make you laugh and shed the occasional tear here and there. Those are the best chick lit books.
RELATED: Best Beach Reads of 2021 – 5 Amazing Books To Read This Summer
Last year, I read a ton of these books, and in 2022 I plan to do the same. Of course, I will read other types of books but chick lit books being my favorite, you'll catch me with one of those on my hand than a, let's say fantasy book.
Without further ado, here are my top picks for the best chick lit books to read in 2022.
Best Chick Lit Books
Note: all these synopses are courtesy of Good Reads.
Disclaimer: This post contains affiliate links. For more information read my Disclosure.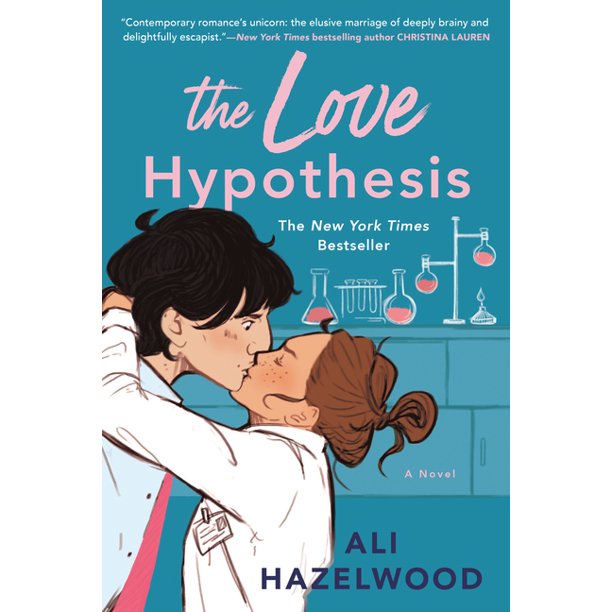 As a third-year Ph.D. candidate, Olive Smith doesn't believe in lasting romantic relationships–but her best friend does, and that's what got her into this situation. Convincing Anh that Olive is dating and well on her way to a happily ever after was always going to take more than hand-wavy Jedi mind tricks: Scientists require proof. So, like any self-respecting biologist, Olive panics and kisses the first man she sees.
That man is none other than Adam Carlsen, a young hotshot professor–and well-known ass. Which is why Olive is positively floored when Stanford's reigning lab tyrant agrees to keep her charade a secret and be her fake boyfriend. But when a big science conference goes haywire, putting Olive's career on the Bunsen burner, Adam surprises her again with his unyielding support and even more unyielding… six-pack abs.
Suddenly their little experiment feels dangerously close to combustion. And Olive discovers that the only thing more complicated than a hypothesis on love is putting her own heart under the microscope.
My Rating: ⭐⭐⭐⭐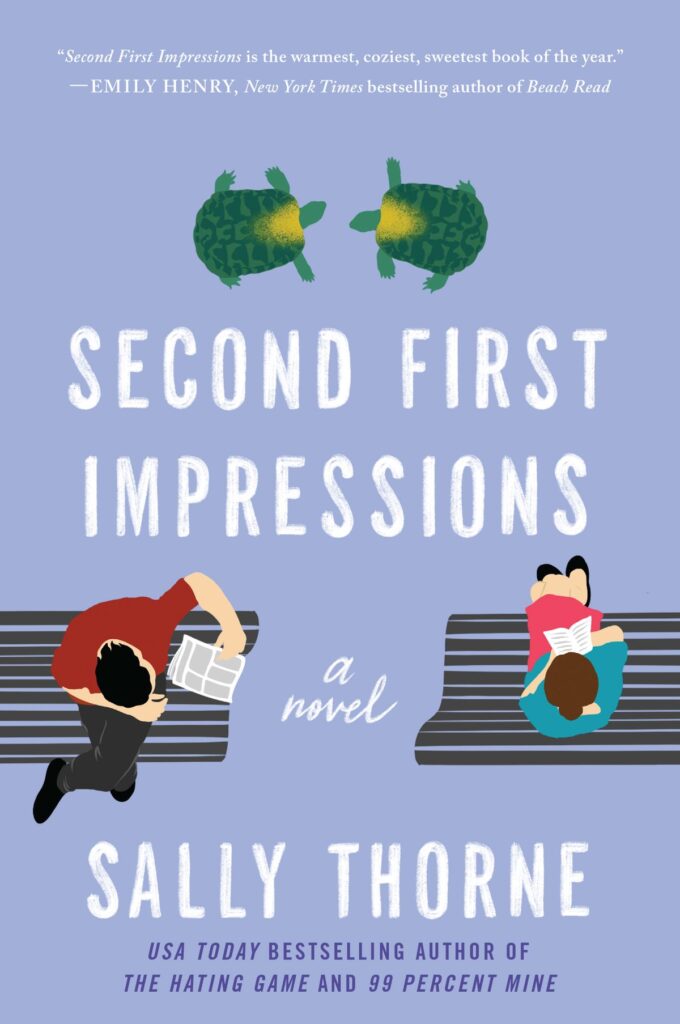 Distraction (n): an extreme agitation of the mind or emotions.
Ruthie Midona has worked the front desk at the Providence Luxury Retirement Villa for six years, dedicating her entire adult life to caring for the Villa's residents, maintaining the property (with an assist from DIY YouTube tutorials), and guarding the endangered tortoises that live in the Villa's gardens. Somewhere along the way, she's forgotten that she's young and beautiful, and that there's a world outside of work—until she meets the son of the property developer who just acquired the retirement center.
Teddy Prescott has spent the last few years partying, sleeping in late, tattooing himself when bored, and generally not taking life too seriously—something his father, who dreams of grooming Teddy into his successor, can't understand. When Teddy needs a place to crash, his father seizes the chance to get him to grow up. He'll let Teddy stay in one of the on-site cottages at the retirement home, but only if he works to earn his keep. Teddy agrees—he can change a few lightbulbs and clip some hedges, no sweat. But Ruthie has plans for Teddy too.
Her two wealthiest and most eccentric residents have just placed an ad (yet another!) seeking a new personal assistant to torment. The women are ninety-year-old, four-foot-tall menaces, and not one of their assistants has lasted a full week. Offering up Teddy seems like a surefire way to get rid of the tall, handsome, unnerving man who won't stop getting under her skin.
Ruthie doesn't count on the fact that in Teddy Prescott, the Biddies may have finally met their match. He'll pick up Chanel gowns from the dry cleaner and cut Big Macs into bite-sized bits. He'll do repairs around the property, make the residents laugh, and charm the entire villa. He might even remind Ruthie what it's like to be young and fun again. But when she finds out Teddy's father's only fixing up the retirement home to sell it, putting everything she cares about in jeopardy, she's left wondering if Teddy's magic was all just a façade.
My Rating: ⭐⭐⭐⭐⭐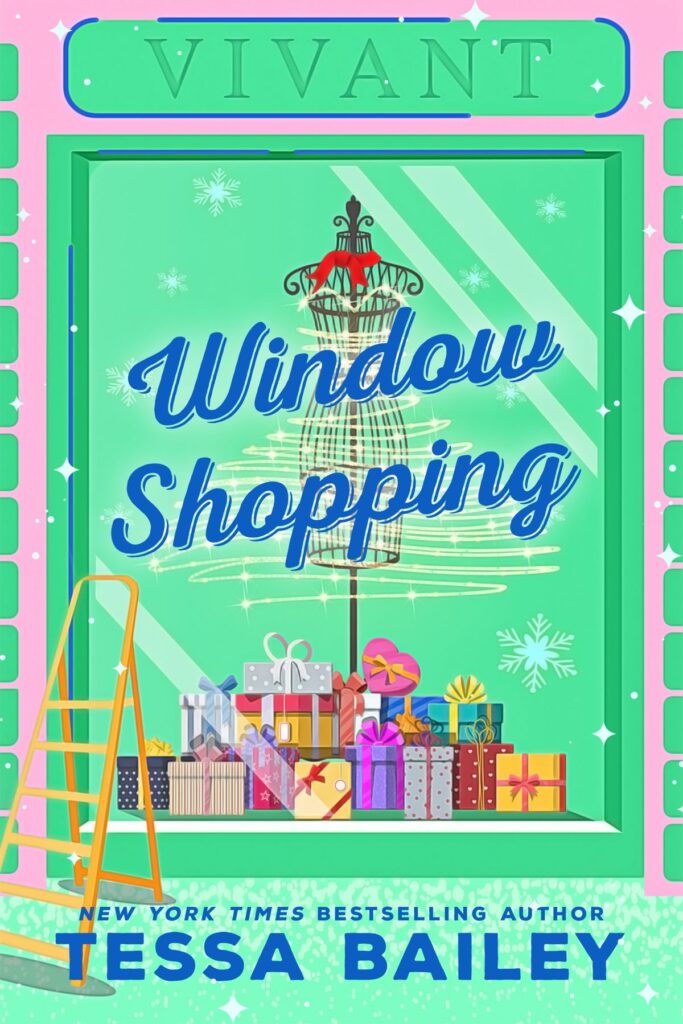 Two weeks before Christmas and all through Manhattan, shop windows are decorated in red and green satin.
I'm standing alone in front of the famous Vivant department store, when a charming man named Aiden asks my opinion of the décor.
It's a tragedy in tinsel, I say, unable to lie.
He asks for a better idea with a twinkle in his eye.
Did I know he owned the place? No. He put me on the spot.
Now I'm working for that man, trying to ignore that he's hot.
But as a down on her luck girl with a difficult past, I know an opportunity when I see one—and I have to make it last.
I'll put my heart and soul into dressing his holiday windows.
I'll work without stopping. And when we lose the battle with temptation, I'll try and remember I'm just window shopping.
My Rating: ⭐⭐⭐⭐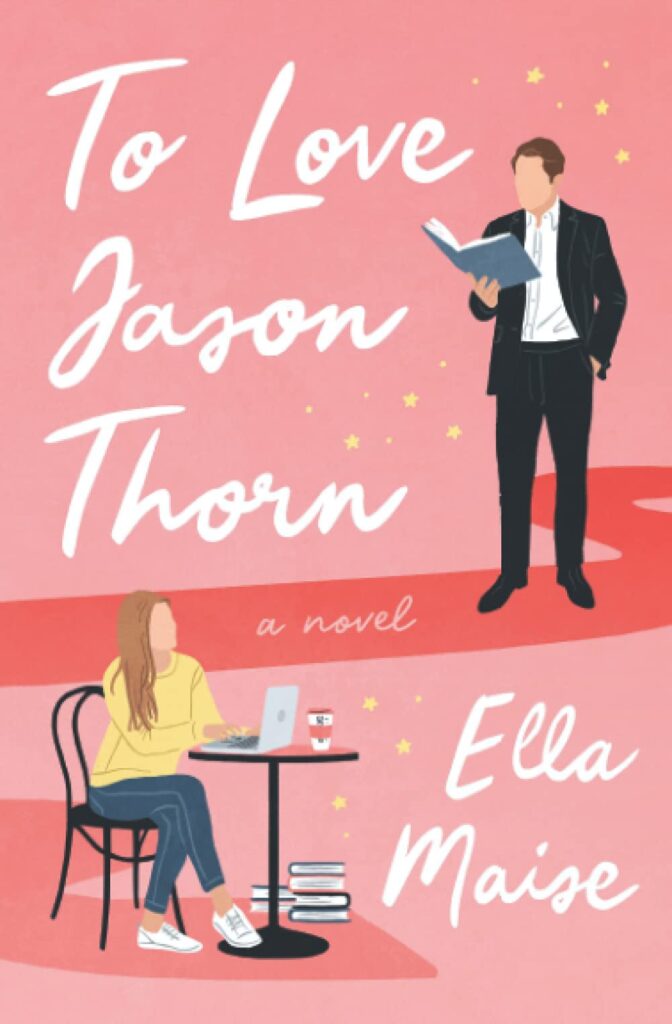 Jason Thorn… My brother's childhood friend.
Oh, how stupidly in love with that boy I was. He was the first boy that made me blush, my first official crush. Sounds beautiful so far, right? That excitement that bubbles up inside you, those famous butterflies you feel for the very first time—he was the reason for them all. But, you only get to live in that fairytale world until they crush your hopes and dreams and then stomp on your heart for good measure. And boy did he crush my little heart into pieces.
After the stomping part, he became the boy I did my best to stay away from—and let me tell you, it was pretty hard to do when he slept in the room right across from mine.
When tragedy struck his family and they moved away, I was ready to forget he ever existed.
Now he is a movie star, the one who makes women of all ages go into a screaming frenzy, the one who makes everyone swoon with that dimpled smile of his. Do you think that's dreamy? I certainly don't think so. How about me coming face to face with him? Nope still not dreamy. Not when I can't even manage to look him in the eye.
Me? I'm Olive, a new writer. Actually, I'm THE writer of the book that inspired the movie he is about to star in on the big screen. As of late, I am also referred to as the oh-so-very-lucky girl who is about to become the wife of Jason Thorn.
Maybe you're thinking yet again that this is all so dreamy? Nope, nothing dreamy going on here. Not even close.
My Rating: ⭐⭐⭐⭐
The Ex Talk by Rachel Lynn Solomon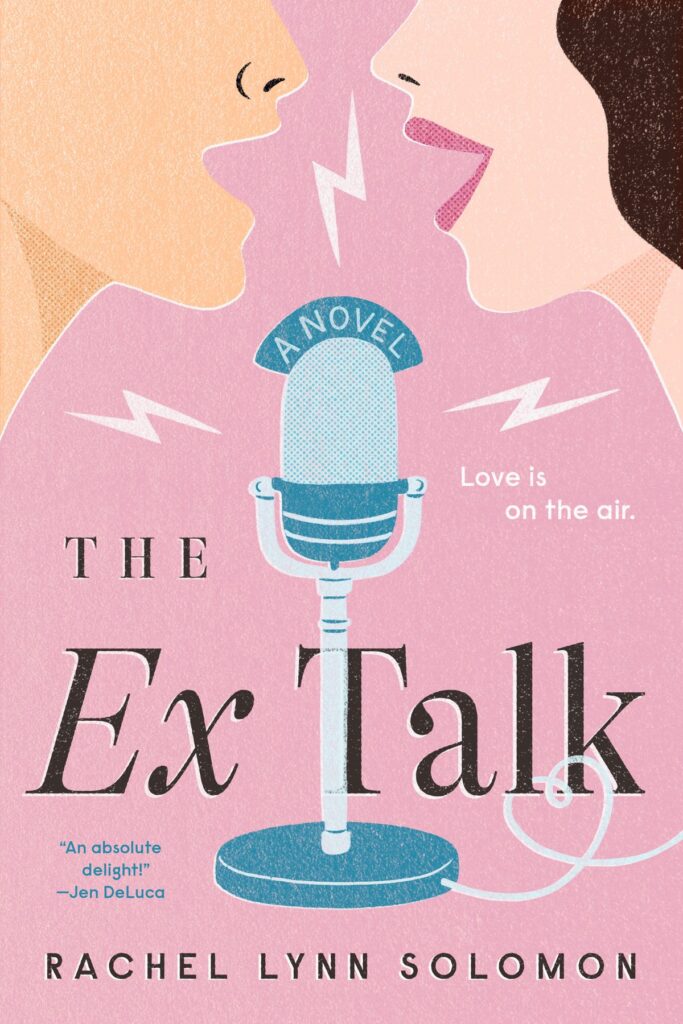 Public radio co-hosts navigate mixed signals in Rachel Lynn Solomon's sparkling romantic comedy debut.
Shay Goldstein has been a producer at her Seattle public radio station for nearly a decade, and she can't imagine working anywhere else. But lately it's been a constant clash between her and her newest colleague, Dominic Yun, who's fresh off a journalism master's program and convinced he knows everything about public radio.
When the struggling station needs a new concept, Shay proposes a show that her boss green-lights with excitement. On The Ex Talk, two exes will deliver relationship advice live, on air. Their boss decides Shay and Dominic are the perfect co-hosts, given how much they already despise each other. Neither loves the idea of lying to listeners, but it's this or unemployment. Their audience gets invested fast, and it's not long before The Ex Talk becomes a must-listen in Seattle and climbs podcast charts.
As the show gets bigger, so does their deception, especially when Shay and Dominic start to fall for each other. In an industry that values truth, getting caught could mean the end of more than just their careers.
My Rating: ⭐⭐⭐⭐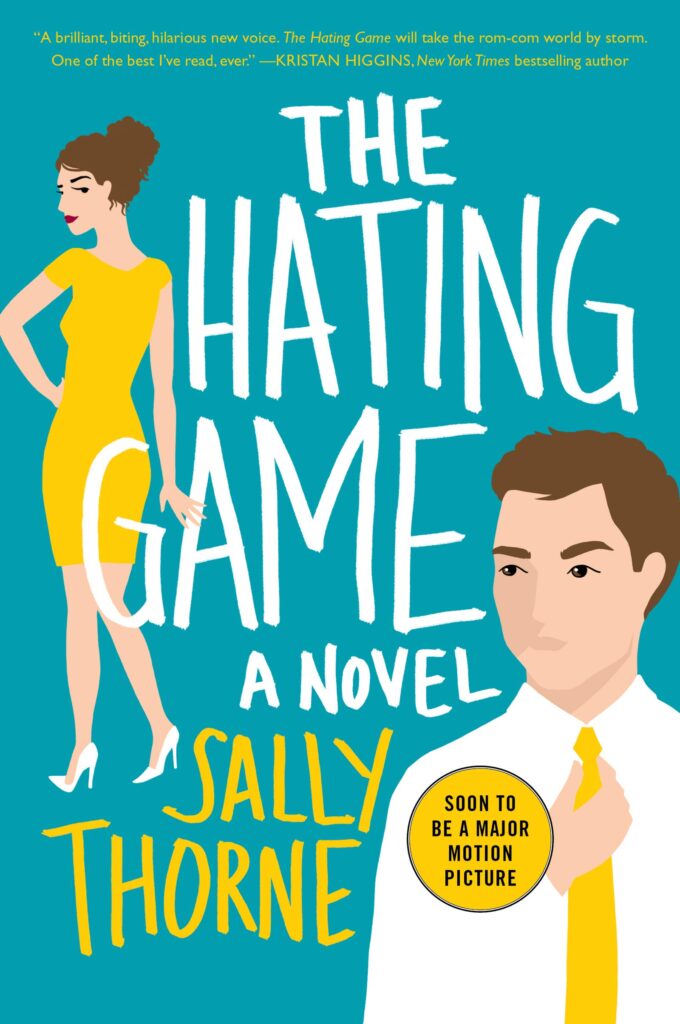 Nemesis (n.) 1) An opponent or rival whom a person cannot best or overcome.2) A person's undoing3) Joshua Templeman
Lucy Hutton has always been certain that the nice girl can get the corner office. She's charming and accommodating and prides herself on being loved by everyone at Bexley & Gamin. Everyone except for coldly efficient, impeccably attired, physically intimidating Joshua Templeman. And the feeling is mutual.
Trapped in a shared office together 40 (OK, 50 or 60) hours a week, they've become entrenched in an addictive, ridiculous never-ending game of one-upmanship. There's the Staring Game. The Mirror Game. The HR Game. Lucy can't let Joshua beat her at anything—especially when a huge new promotion goes up for the taking.
If Lucy wins this game, she'll be Joshua's boss. If she loses, she'll resign. So why is she suddenly having steamy dreams about Joshua, and dressing for work like she's got a hot date? After a perfectly innocent elevator ride ends with an earth-shattering kiss, Lucy starts to wonder whether she's got Joshua Templeman all wrong.
Maybe Lucy Hutton doesn't hate Joshua Templeman. And maybe, he doesn't hate her either. Or maybe this is just another game.
My Rating: ⭐⭐⭐⭐⭐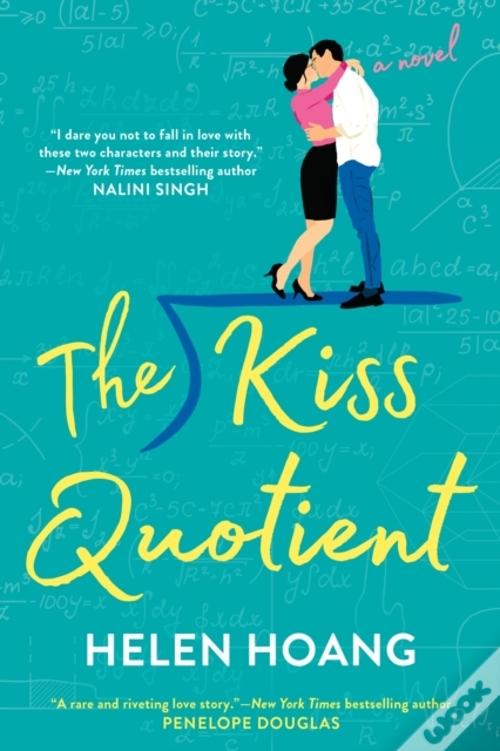 Stella Lane thinks math is the only thing that unites the universe. She comes up with algorithms to predict customer purchases—a job that has given her more money than she knows what to do with, and way less experience in the dating department than the average thirty-year-old.
It doesn't help that Stella has Asperger's and French kissing reminds her of a shark getting its teeth cleaned by pilot fish. Her conclusion: she needs lots of practice—with a professional. Which is why she hires escort Michael Phan. The Vietnamese and Swedish stunner can't afford to turn down Stella's offer, and agrees to help her check off all the boxes on her lesson plan—from foreplay to more-than-missionary position…
Before long, Stella not only learns to appreciate his kisses, but to crave all the other things he's making her feel. Soon, their no-nonsense partnership starts making a strange kind of sense. And the pattern that emerges will convince Stella that love is the best kind of logic…
My Rating: ⭐⭐⭐⭐⭐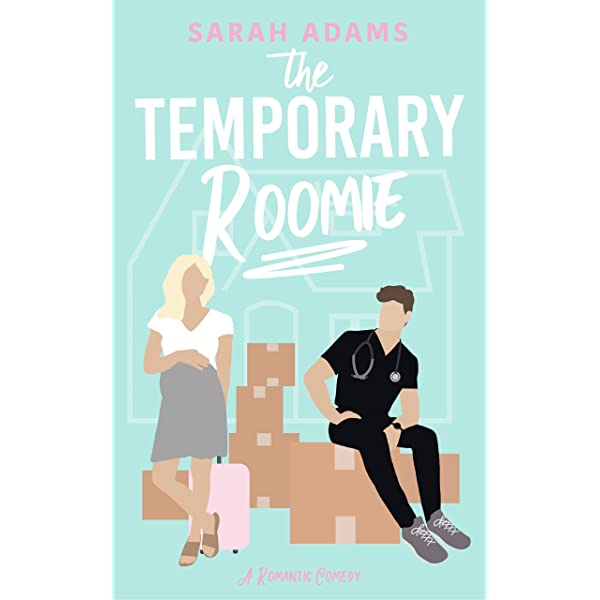 What happens when you have to play nice with your greatest enemy? Revenge.
Drew Marshall may have let me move into his spare bedroom while my house is being renovated, but don't think for one second his kindness comes without strings. Big, ugly, fake relationship strings.
That's okay, though, Dr. Andrew. I'll agree to your terms, move into your house, and act like your girlfriend when the big day comes; but I also plan to make your life miserable—make you pay for what you did to me.
I may not be good at forgiving or forgetting, but I'm excellent at getting even.
My Rating: ⭐⭐⭐⭐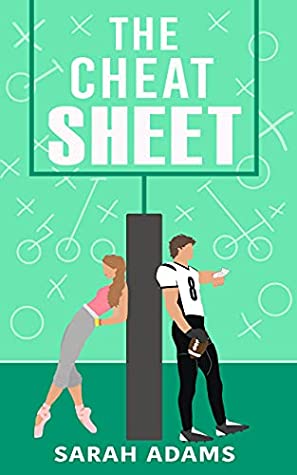 Is it ever too late to leave the friend-zone?
Hi, my name is Bree Camden, and I'm hopelessly in love with my best friend and star quarterback Nathan Donelson (so is half of America, judging by the tabloids and how much the guy dates). The first step is admitting, right? Except, I can never admit it to him because he clearly doesn't see me that way, and the last thing I want is for things to get weird between us.
Nothing but good old-fashioned, no-touching-the-sexiest-man-alive, platonic friendship for us! Everything is exactly how I like it! Yes. Good. (I'm not crying, I'm just peeling an onion.)
Our friendship is going swimmingly until I accidentally spill my beans to a reporter over too much tequila, and now the world seems to think me and Nathan belong together. Oh, and did I mention we have to date publicly for three weeks until after the Super Bowl because we signed a contract with…oops, forgot I can't tell anyone about that!
Bottom line is, now my best friend is smudging all the lines and acting very un-platonic, and I'm just trying to keep my body from bursting into flames every time he touches me.
How am I going to make it through three weeks of fake dating Nathan without anything changing between us? Especially when it almost-sort-a-kinda seems like he's fighting for a completely different outcome?
Send help.
XO Bree
My Rating: ⭐⭐⭐⭐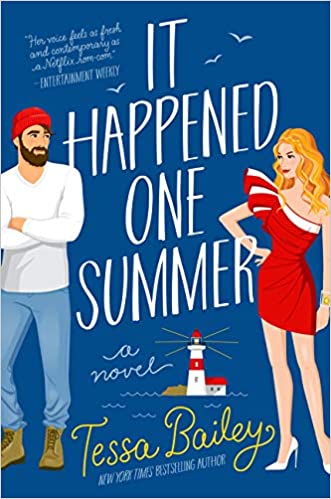 Piper Bellinger is fashionable, influential, and her reputation as a wild child means the paparazzi are constantly on her heels. When too much champagne and an out-of-control rooftop party lands Piper in the slammer, her stepfather decides enough is enough. So he cuts her off, and sends Piper and her sister to learn some responsibility running their late father's dive bar… in Washington.
Piper hasn't even been in Westport for five minutes when she meets big, bearded sea captain Brendan, who thinks she won't last a week outside of Beverly Hills. So what if Piper can't do math, and the idea of sleeping in a shabby apartment with bunk beds gives her hives. How bad could it really be? She's determined to show her stepfather—and the hot, grumpy local—that she's more than a pretty face.
Except it's a small town and everywhere she turns, she bumps into Brendan. The fun-loving socialite and the gruff fisherman are polar opposites, but there's an undeniable attraction simmering between them. Piper doesn't want any distractions, especially feelings for a man who sails off into the sunset for weeks at a time. Yet as she reconnects with her past and begins to feel at home in Westport, Piper starts to wonder if the cold, glamorous life she knew is what she truly wants. LA is calling her name, but Brendan—and this town full of memories—may have already caught her heart.
My Rating: ⭐⭐⭐⭐⭐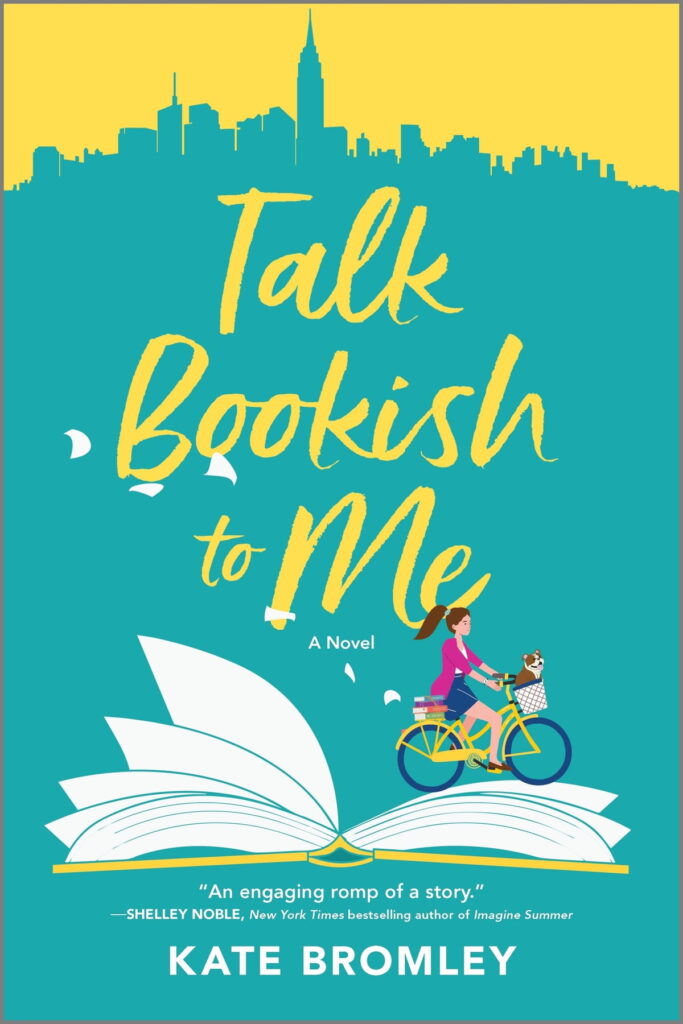 Kara Sullivan's life is full of love—albeit fictional. As a bestselling romance novelist and influential bookstagrammer, she's fine with getting her happily-ever-after fix between the covers of a book.
But right now? Not only is Kara's best friend getting married next week—which means big wedding stress—but the deadline for her next novel is looming, and she hasn't written a single word. The last thing she needs is for her infuriating first love, Ryan Thompson, to suddenly appear in the wedding party. But Ryan's unexpected arrival sparks a creative awakening in Kara that inspires the steamy historical romance she desperately needs to deliver.
With her wedding duties intensifying, her deadline getting closer by the second and her bills not paying themselves, Kara knows there's only one way for her to finish her book and to give her characters the ever-after they deserve. But can she embrace the unlikely, ruggedly handsome muse—who pushes every one of her buttons—to save the wedding, her career and, just maybe, write her own happy ending?
My Rating: ⭐⭐⭐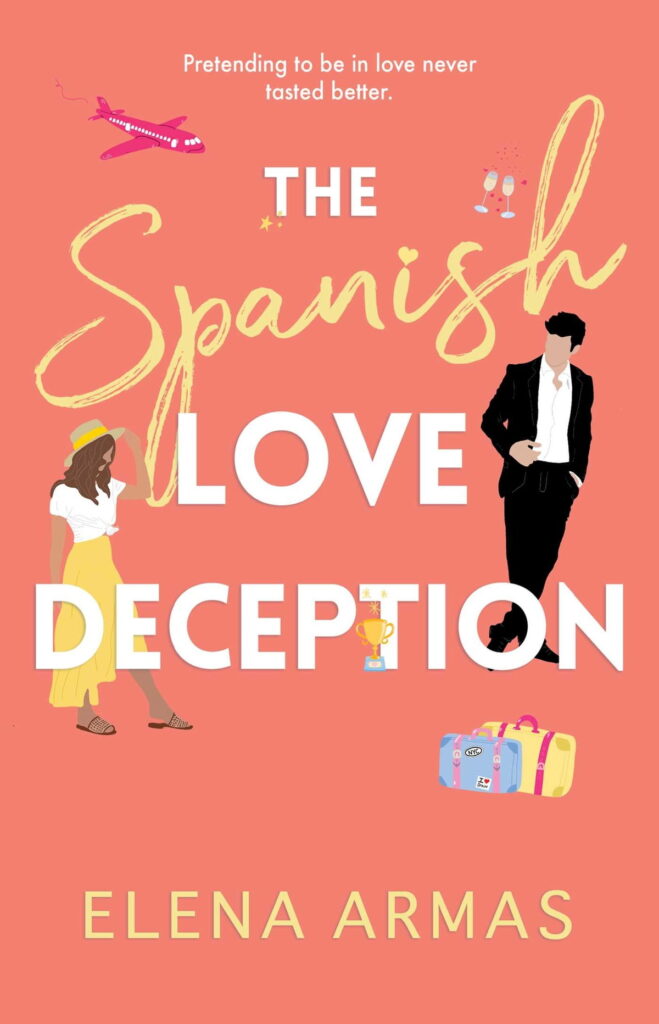 Catalina Martín desperately needs a date to her sister's wedding. Especially since her little white lie about her American boyfriend has spiralled out of control. Now everyone she knows—including her ex and his fiancée—will be there and eager to meet him.
She only has four weeks to find someone willing to cross the Atlantic and aid in her deception. New York to Spain is no short flight and her raucous family won't be easy to fool.
Enter Aaron Blackford—her tall, handsome, condescending colleague—who surprisingly offers to step in. She'd rather refuse; never has there been a more aggravating, blood-boiling, and insufferable man.
But Catalina is desperate, and as the wedding draws nearer, Aaron looks like her best option. And she begins to realize he might not be as terrible in the real world as he is at the office.
My Rating: ⭐⭐⭐⭐⭐
Typecast by Andrea J. Stein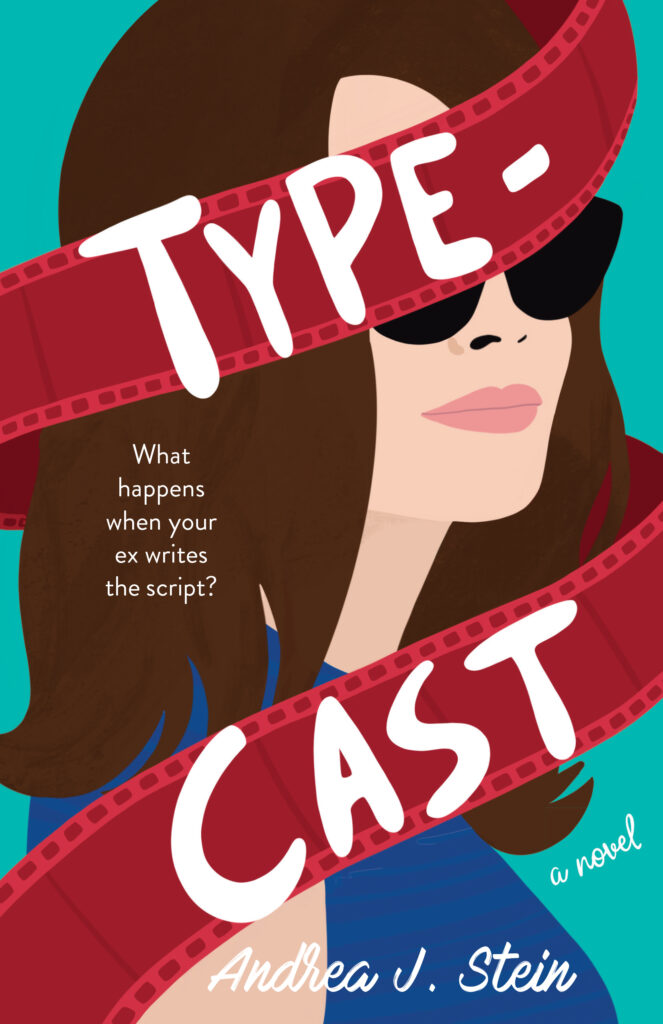 Callie Dressler thought she'd put her past where it belonged—behind her. But when her ex-boyfriend brings their breakup to the big screen, she can no longer deny that their history has been looming over her all along.

At thirty-one, Callie Dressler is finally comfortable in her own skin. She loves her job as a preschool teacher, and although living in her vacant childhood home isn't necessarily what dreams are made of, the space is something she never could have afforded if she'd stayed in New York City. She knows her well-ordered life will be upended when her type A, pregnant sister, Nina; an adorable four-year-old niece; and workaholic brother-in-law move in, but how could she say no when they needed a place to crash during their remodel? As Nina pointed out, it's still their parents' house, even if their mom and dad have relocated.

As if adjusting to this new living situation isn't enough, the universe sends Callie another wrinkle: her college boyfriend—who Callie dumped ten years earlier for reasons known only to her—has a film coming out, and the screenplay is based on their real-life breakup. While the movie consumes her thoughts, Callie can't help wondering if Nina and her friends are right that she hasn't moved on. When a complication with Nina's pregnancy brings Callie in close contact with Nina's smart and funny architect, Callie realizes she'd better figure out whether she wants to open the door to the past—or risk missing out on her future.
My Rating: ⭐⭐⭐⭐
So these same my best chick-lit books to read in 2022! Let me know which ones you've read!
If you liked this post, you might also like:
50+ Book Blog Post Ideas Your Readers Will Love
How To Find Time To Read
FOLLOW ME:
VIRTUAL STYLING INSTAGRAM | PERSONAL INSTAGRAM | TWITTER | PINTEREST | BLOGLOVIN | FACEBOOK