5 Back To School Outfit Ideas
Are you going back to school and are looking for back to school outfit ideas? Do you want to look fire on your first day of school?
If the answer is yes, then you've come to the right place.
Today I'm sharing with you 5 back to school outfit ideas you can wear on your first day back.
I don't know how schools work where you're from, but here in Portugal we don't have dress codes (at least on the schools I went to we didn't) so there's really nothing we can't wear. Of course, within reason.
If you do happen to attend a school with a dress code, you can always tailor these outfits to your needs.
For example, if your school has a no shoulders out policy, you can always switch a tank top for a t-shirt. You'll still look amazing, trust me.
Before you decide what you want to wear back to school, take a look at these super cool and trendy looks you can copy today!
Disclaimer: This post contains affiliate links. For more information read my Disclosure.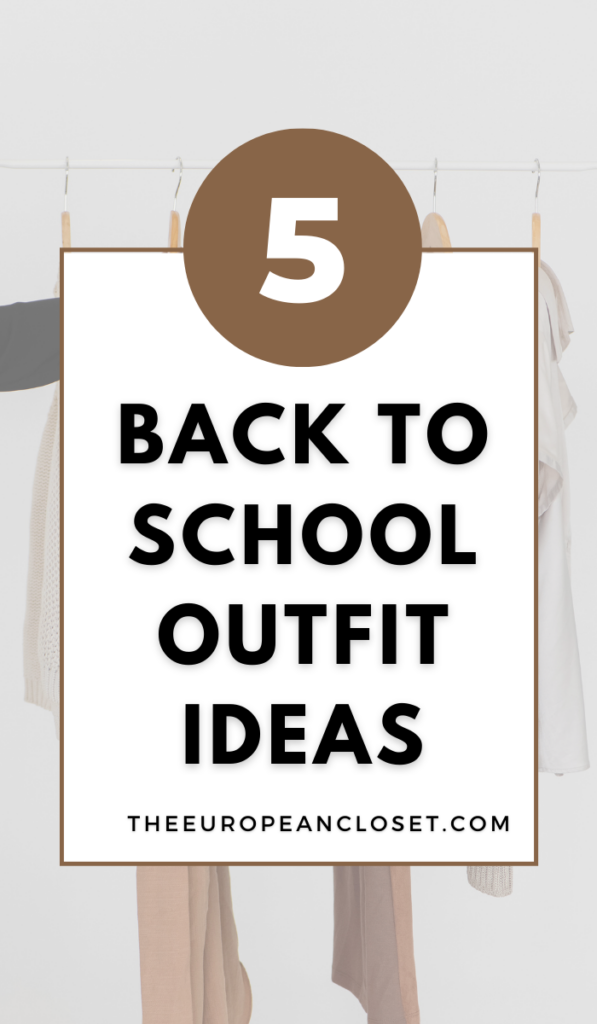 BACK TO SCHOOL OUTFIT IDEAS FOR HIGHSCOOL AND COLLEGE
Jeans and White Tee
Starting with an oldie but goodie- jeans and a white tee. This is the most classic yet still cool look you can easily recreate as your back to school outfit.
You probably already have a pair of jeans and a white tee on your wardrobe so you won't even spend any money! I'd say that among all the back to school outfit ideas on this post, this one is my favorite. It's just so simple yet so model-esque at the same time.
If you want to level up the look, add some trendy accessories like a colorful bead necklace, or add a cute cardigan on top.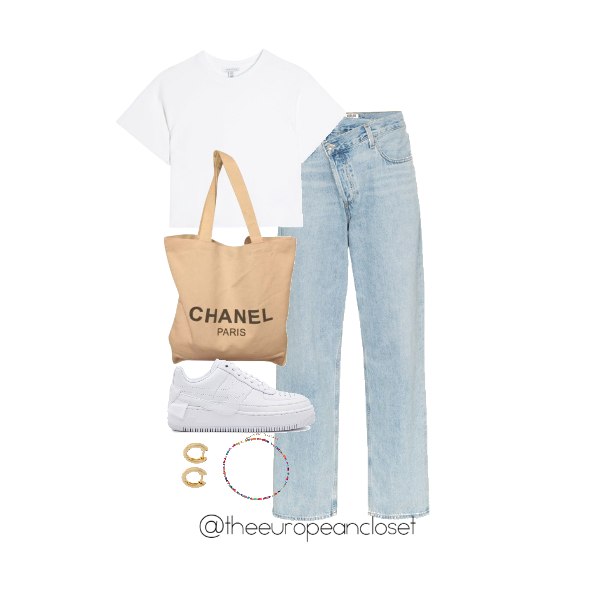 Dress and Sneakers
If you want to look effortlessly cute yet still comfortable, I'd definitely recommend going for a look like the one below. There's nothing easier than throwing on a dress and some sneakers.
Again, if your school has a dress code, you can always choose a different kind of dress, whether that means a long-sleeved one or a longer one.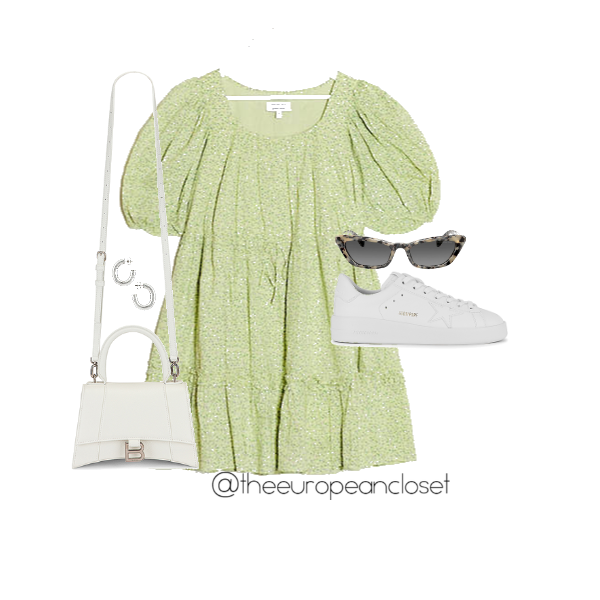 Jeans and Blazer
If you want to look a bit fancier, add a blazer to your outfit and you're good to go.
Blazers have become a staple in younger people's wardrobes, especially oversized ones as they give you a formal yet laid back look (something I personally love).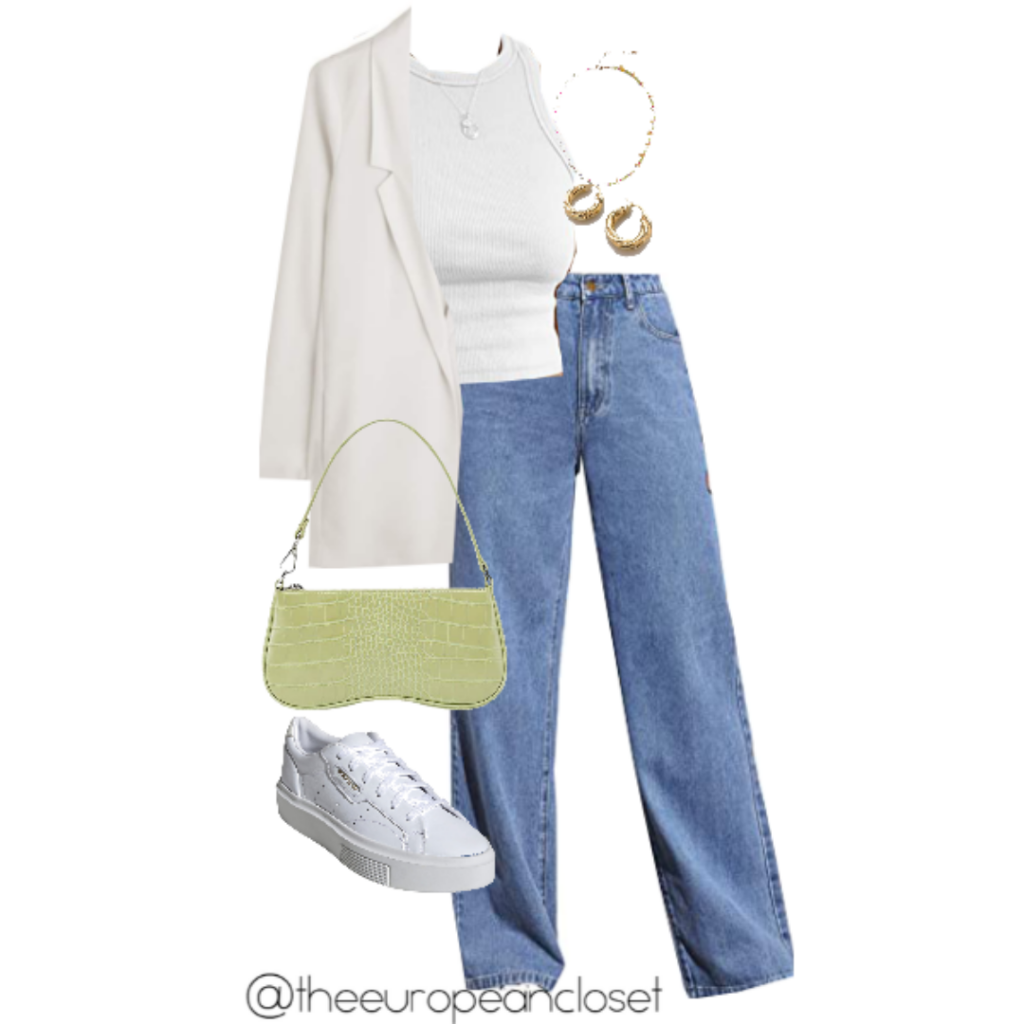 Pants and Cute Top
Another way to look chic is to wear pants instead of jeans. Wide leg pants have been a trend for a while now so you'll easily find a pair that you love if you don't already own one.
For a more laid-back look, I've added a cute shirt doubled as a jacket, but you can always trade it for a blazer for a more formal look or even a denim jacket for an even more laid-back look.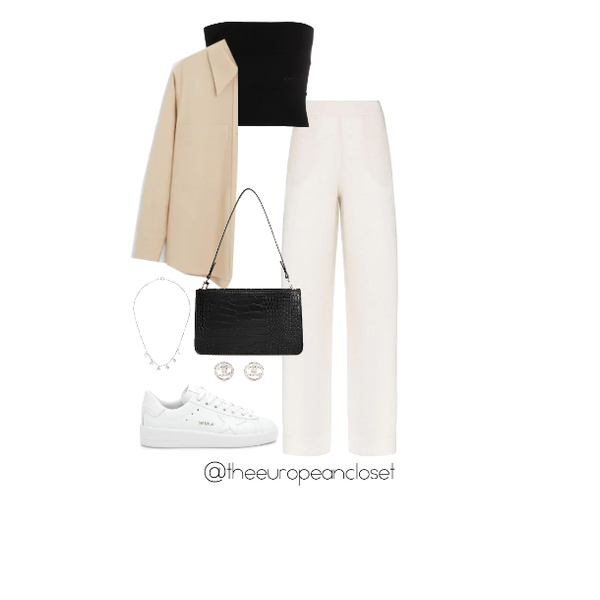 All black
You can't go wrong wearing all black. Depending on your preferences you can wear an all-black back to school look with jeans, a skirt, a dress, or even pants.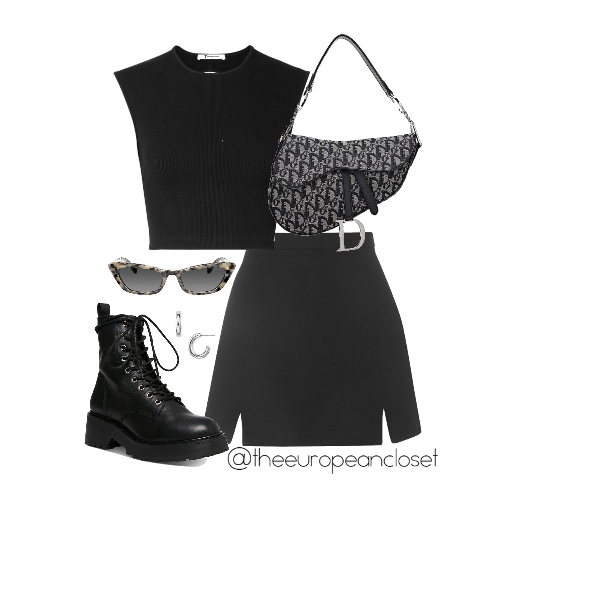 If you liked this back to school outfit ideas post you might also like:
14 Back to School Outfit Ideas
10 Early Autumn Outfit Ideas That Anyone Can Recreate
FOLLOW ME:
VIRTUAL STYLING INSTAGRAM | PERSONAL INSTAGRAM | TWITTER | PINTEREST | BLOGLOVIN | FACEBOOK