Managing a Healthy Work-Life Balance: 7 Tips
Disclaimer: this is a guest post by Fingerprint For Success
The scales of life can be tipped easily and occasionally in ways that are detrimental to our health. But you can lead a healthier lifestyle if you can make a few minor adjustments every day. Better life quality and quantity follow a good balance.
Before we begin, make sure you read this article about the 35 critical work-life balance stats everyone should know.
7 Tips to Manage a Healthy Work-life Balance
Keep Up Your Exercise Routine
Exercise is frequently one of the first things individuals give up when their lives become hectic. It's crucial to continue it, though. Stretching or taking a brisk stroll around the block can help, even if you just have 15 minutes to spare. Exercise is a terrific way to decompress naturally and clear your mind over lunch, so you're ready to take on your afternoon task.
Put an appointment with yourself on your calendar and make sure you follow it if you find yourself neglecting your workouts.
Organize Yourself And Make A Meal Plan
Many people turn to takeout or prepared foods when their schedules become hectic in order to save time and effort. Soon, the majority of their lunches and dinners during the week will consist of convenience foods. The unhealthy habit might result in extra weight, making you feel lethargic and guilty about not making healthy meals. To plan your meals for the week and go shopping, try to set aside some time on the weekend or one evening. If you need ideas, the AltiusLife app contains more than 1,000 nutritious recipes. If you're most likely to order takeout, if you have a few extra hours, you may prepare some meals in advance and freeze them.
Make A Fun Activity For Yourself
It's easy to fall into a rut when life becomes busy. Soon, it seems like all we do is work, clean the house, and chase the kids around. Think of your favorite activities at the beginning of each month and arrange a time for them in your busy schedule. It may be as easy as getting up 30 minutes earlier to get breakfast and read a book before work, planning a movie night, or scheduling a weekend spa treatment. If you don't schedule time for yourself, you might realize that your self-care hasn't been adequate during the past six months.
Decide What Your Work Hours
Many Australian workers would tell you that they are putting in more hours now than they were before the outbreak. This could be the case for a number of reasons. Many workers now spend some or all of their workweeks working from home. They now work during the time they would have spent traveling and conversing with coworkers in the break room, putting in additional hours in front of the computer.
During the pandemic, some industries saw growth, or services that had been put on pause began to operate again. As a result, organizations are forcing their current employees to take on extra work, which frequently results in overtime that is either compensated or unpaid. A few days a week of getting up early or staying up late can be stressful and draining on the body and mind.
If you discover that you are working more, set your work hours and make an effort to adhere to them. If your schedule is flexible, make an effort to set aside at least one full day each week for rest and enjoyment.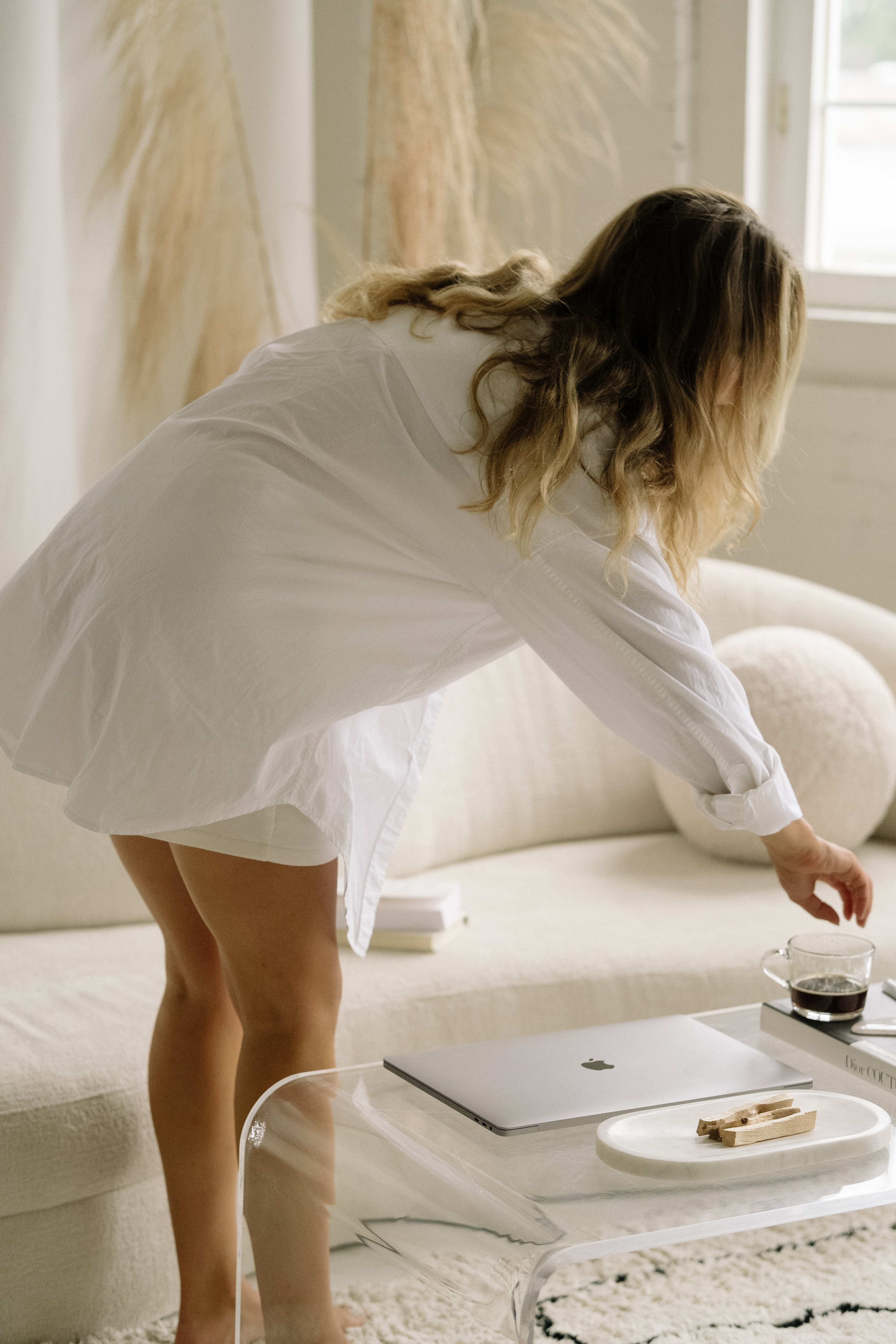 Limit Your Sitting Time
It's likely that you sit too much if you have a desk job or spend a lot of your free time on the couch. Chronic illness and poor mental health are more likely to develop when you sit or lie down for too many hours each day. By standing and exercising more during the day, you can reduce your chances of developing diabetes, obesity, heart disease, depression, and anxiety. You run a greater risk of developing health problems if you sit for more than 11 hours a day or between 8 and 11 hours.
Go On A Break From Your Job
More than fifty percent of Australians who are entitled to yearly leave don't take all of it each year. Most people put the blame for not taking vacations on being too busy and having too much work to accomplish, but these are the very reasons we should. You can relax, have fun, and spend valuable time with loved ones during your annual break.
Make sure to budget money and time for a vacation at least once a year if you're among the one-third of Australian workers who don't have access to paid time off. Avoiding breaks can cause burnout and the sense that you are working nonstop. Send your application for vacation time right away to help your company and yourself. Don't put it off.
Socialize
Even though it's easy to feel as though you don't have time to host a get-together or ask folks over, maintaining personal connections is crucial. Socializing is fun, and a night out or a night in (through Zoom) might give you the impression that your job and personal life are somewhat balanced.
Social interaction has been shown to strengthen the immune system, enhance mental health, and maybe lower the risk of dementia.
If you liked this post, you might also like:
FOLLOW ME:
VIRTUAL STYLING INSTAGRAM | PERSONAL INSTAGRAM | TWITTER | PINTEREST | BLOGLOVIN | FACEBOOK