Are you looking for the cutest chunky loafer outfits? Then you're in the right place.
Chunky loafers have redefined the feminine street-style silhouette since their boom about 2 years ago. They are one of my all-time favorite wardrobe investments because they're both dressy and casual.
If you want some inspiration on how to wear your chunky loafers, here are five chunky loafer outfits I think you will love.
Chunky Loafer Outfits
1. Model off-duty
Chunky loafers can transform your outfit into a runway-worthy ensemble or a model-off-duty look. Pair your favorite straight leg jeans, a cute knit vest with a white button down underneath and accessorize with black and gold and you will have yourself the perfect model off-duty look.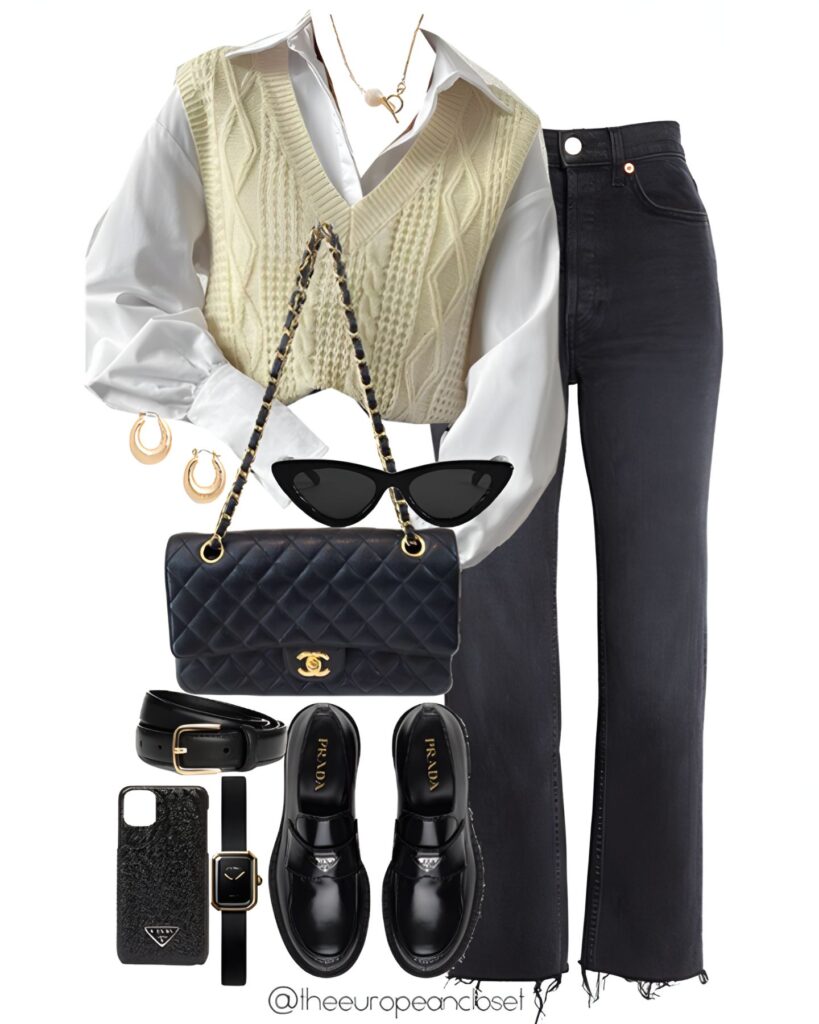 2. French vibes
If you're more into a French vibe, this chunky loafer outfit is the one you should go for. Pair a fun mini skirt with a black body, some stockings, a black beret and bag and you're good to go.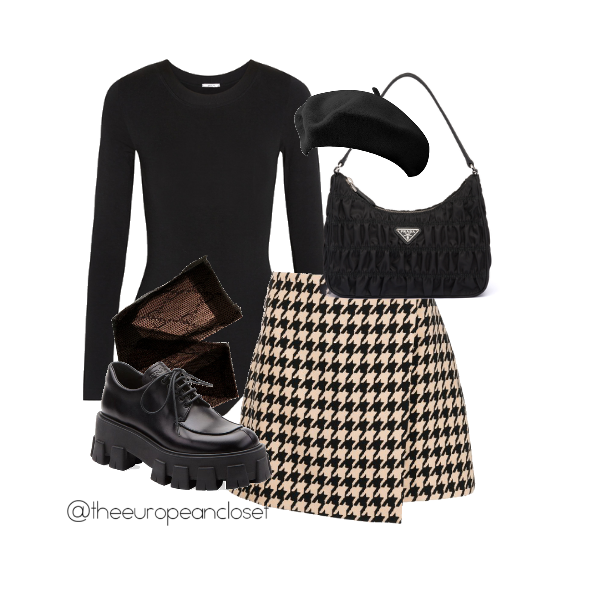 3. Minimalist chic
If you want to take your chunky loafers from day to night, this outfit is perfect. Pair a white button up shirt (points if you can get yourself one with a slight off shoulder like the one in the image), some leather shorts and a small handbag. Pair it with gold accessories to get more of that expensive look.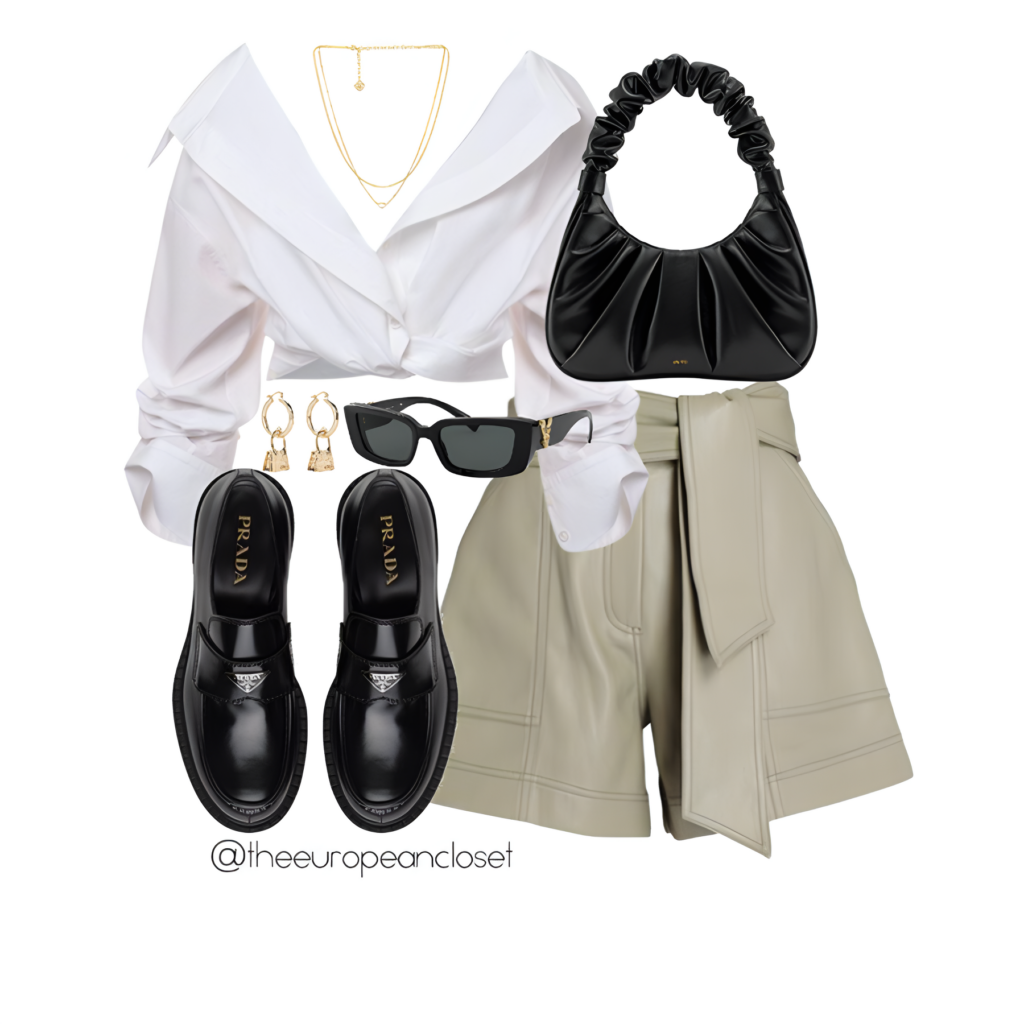 4. Pop of color
Why not go for an all black look and add some fun color with accessories. For this chunky loafer outfit idea, pair your loafers with black leather shorts, a black ribbed cropped top, a black blazer, some cute little socks and bright green bag.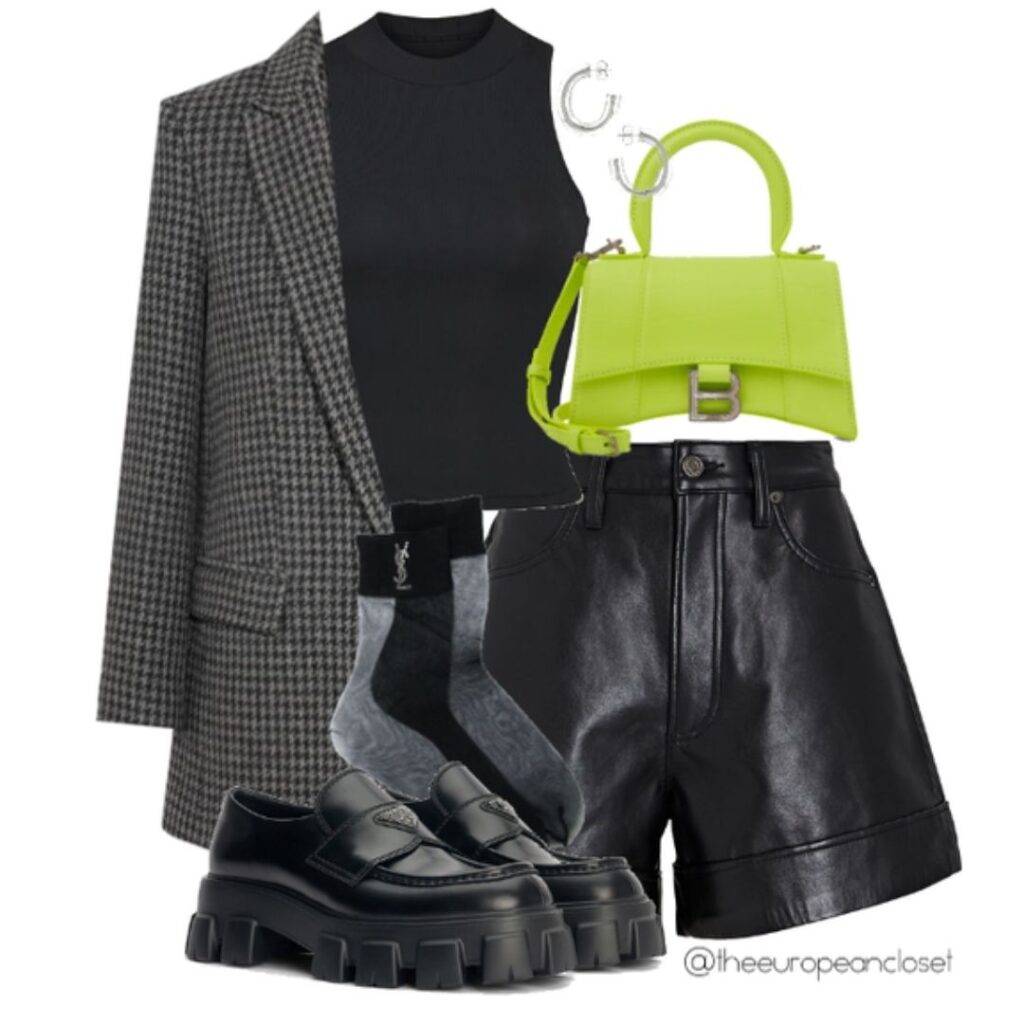 5. School uniform but make it fashion
If you love a good school girl skirt, this outfit will please you to no end. Pair a black pleated mini skirt with a grey cropped top (make it fun by using a textured fabric), cute socks and a small mini bag.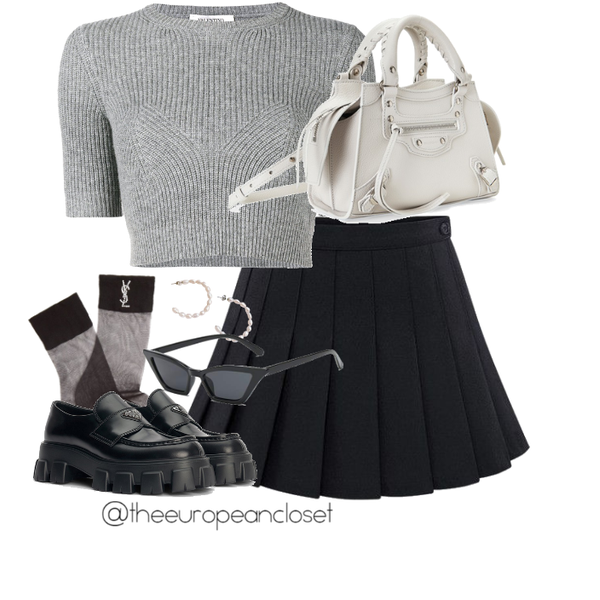 SHOP CHUNKY LOAFERS
If you want more outfit ideas, check out my Virtual styling Instagram where I post new looks all the time!
If you liked this post, you might also like:
FOLLOW ME:
VIRTUAL STYLING INSTAGRAM | PERSONAL INSTAGRAM | TWITTER | PINTEREST | BLOGLOVIN | FACEBOOK