Fall Capsule Wardrobe 2022
Looking to create your very own fall capsule wardrobe? Look no further. I'll tell you all about it in this post.
Fall is rapidly approaching, and I've put up the ideal 2022 fall capsule wardrobe for a great fall season. With these items, you may put together
You may put together classic, stylish outfits with these fall wardrobe basics to keep warm during the chilly months.
You can create a number of outfit ideas with the pieces I've included from this timeless wardrobe. You can combine and match items in countless ways to always have a fashionable outfit to wear. For the 21 essential products you need to build this timeless fall ensemble, keep reading.
What is a capsule wardrobe?
According to Caroline Joy of Unfancy, "[A capsule wardrobe is] a practice of editing your wardrobe down to your favorite clothes (clothes that fit your lifestyle + body right now), remixing them regularly, and shopping less often and more intentionally."
Doesn't this sound great? Having a small wardrobe with endless outfit combinations just sounds amazing to me.
Why should you build a capsule wardrobe?
You will spend less time getting dressed in the morning and be able to put together more looks with a few versatile pieces if you establish an autumn capsule wardrobe. You won't have to stress about what to dress because you'll always be fashionable and ready for the changing weather.
Fall Capsule Wardrobe
The 21 essential pieces in this fall capsule wardrobe will enable you to put together a number of amazing fall looks. It features fashion essentials that go well together for daytime and evening autumn ensembles. The best news is that your current wardrobe probably already contains some of these products.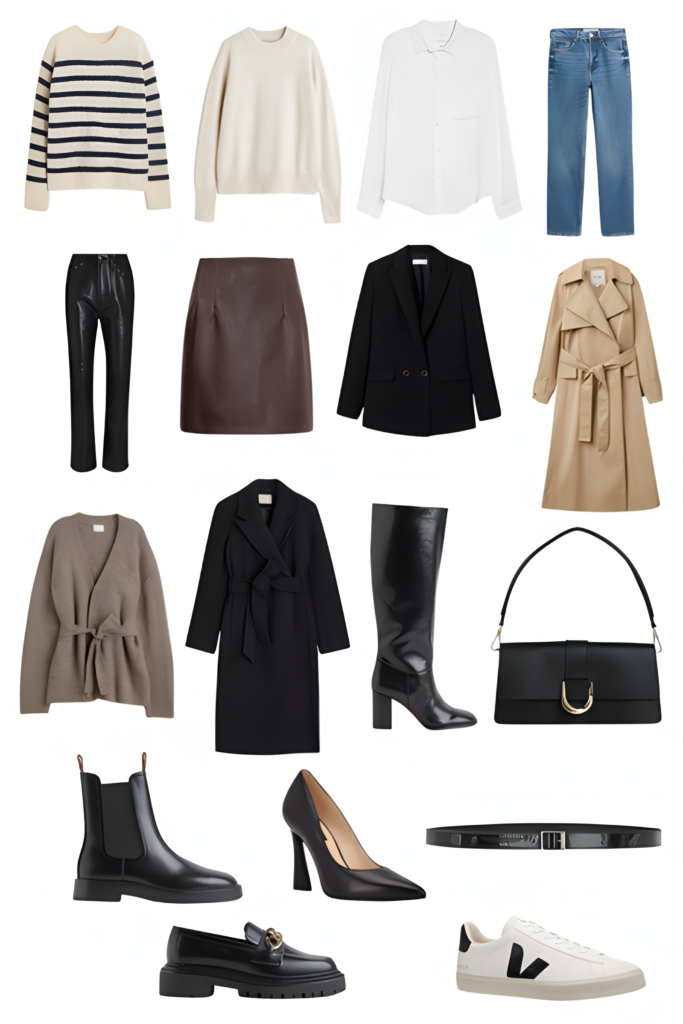 Fall Capsule Wardrobe Checklist
Tops
Long-sleeve t-shirt
Cream sweater
Stripped sweater
White button-up shirt
Bottoms
Leather Pants
Straight Leg Jeans
Brown or black skirt
Outerwear
Trenchcoat
Cardigan
Blazer
Wool coat
Accessories
Thin belt
Everyday rings
Small stud earrings
Watch
Scarf
Shoulder bag
Shoes
Ankle Boots
Tall Boots
Sneakers
Loafers
Black Pumps
Outfit Ideas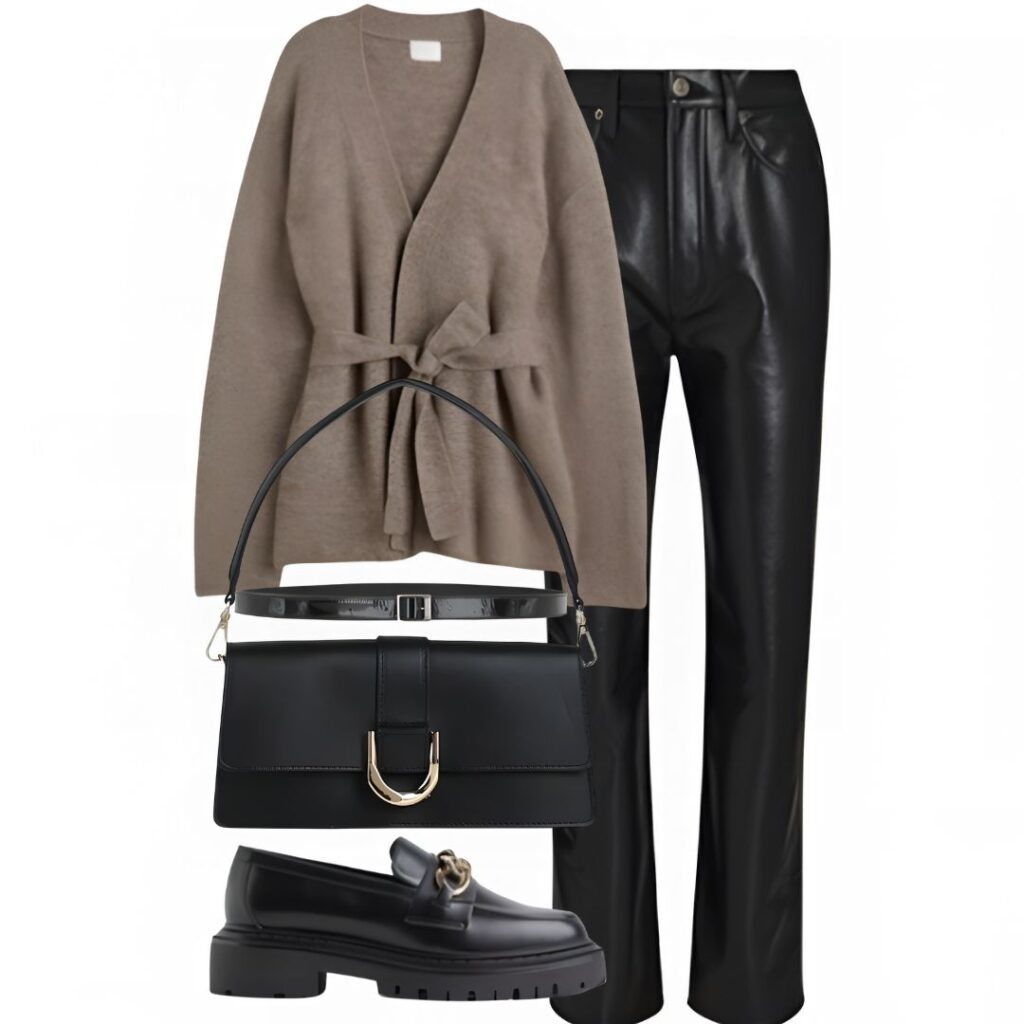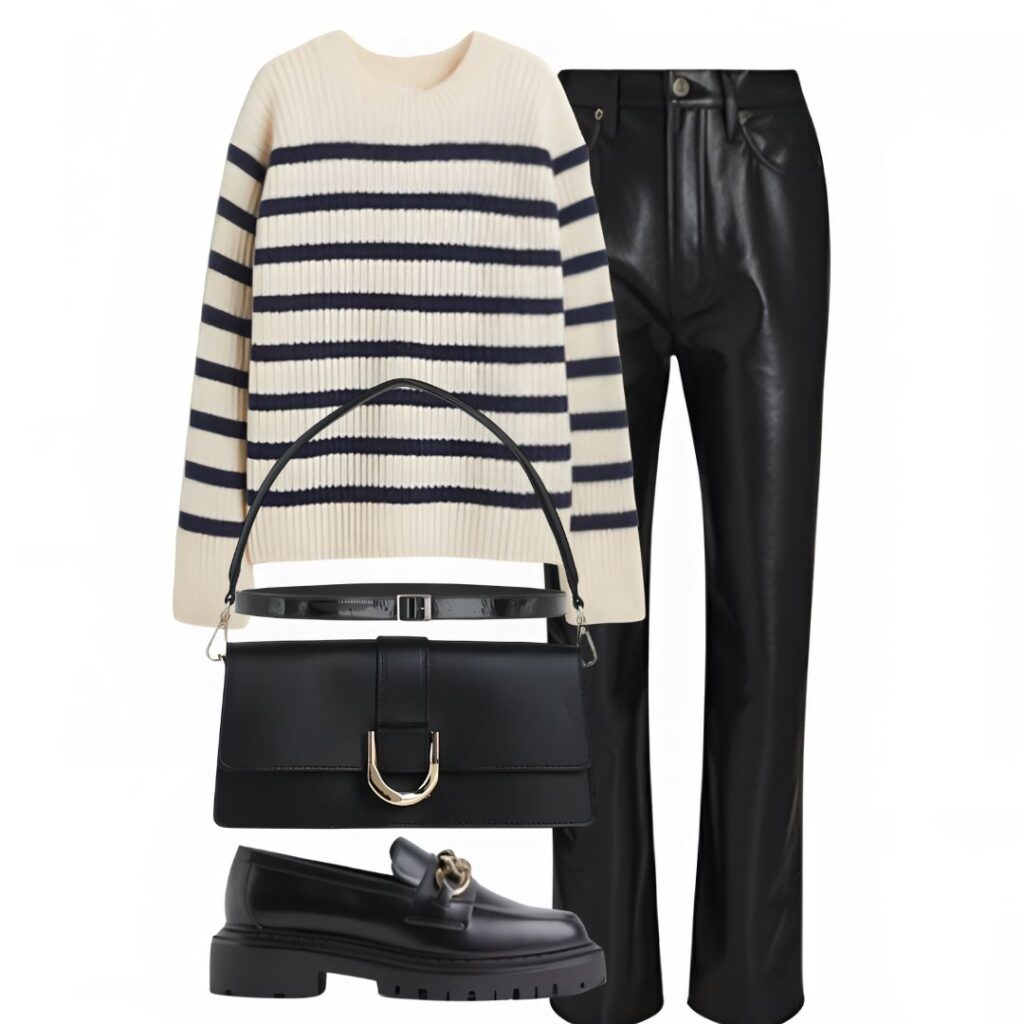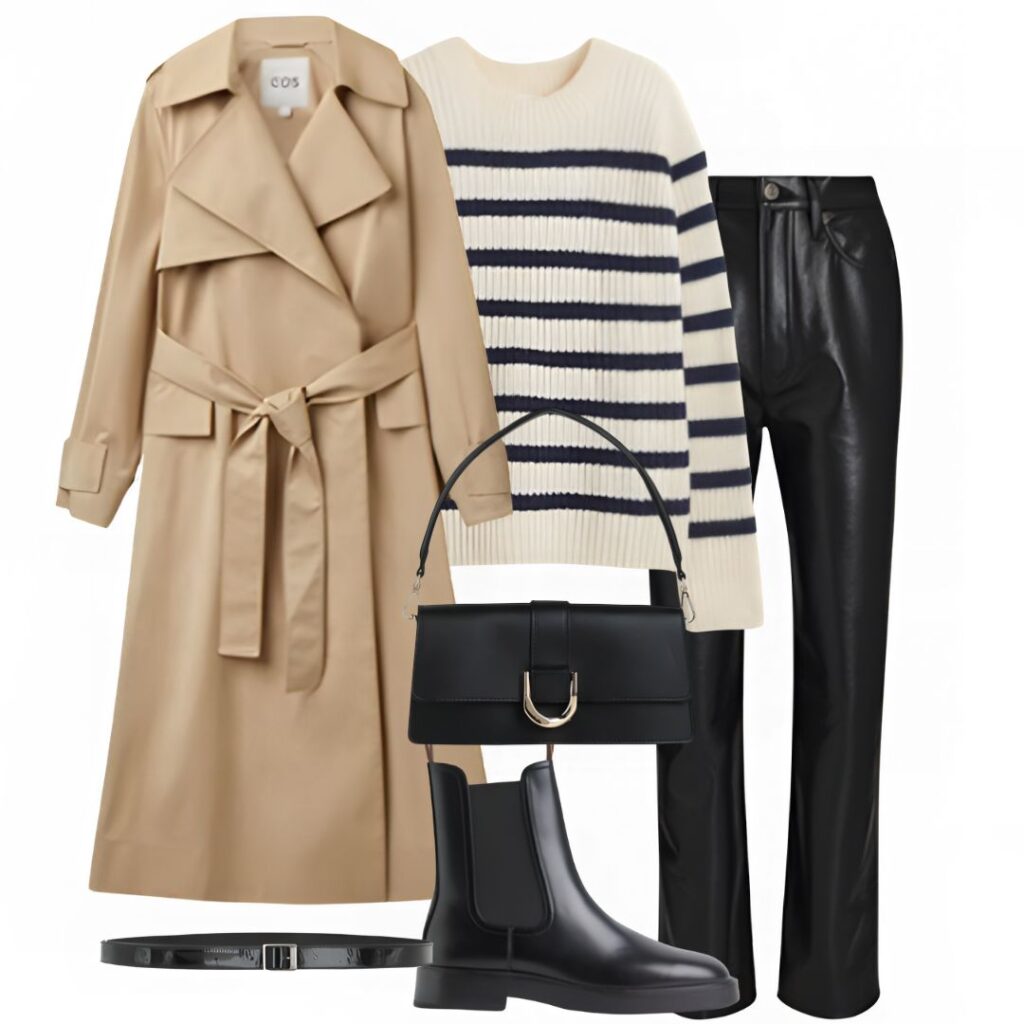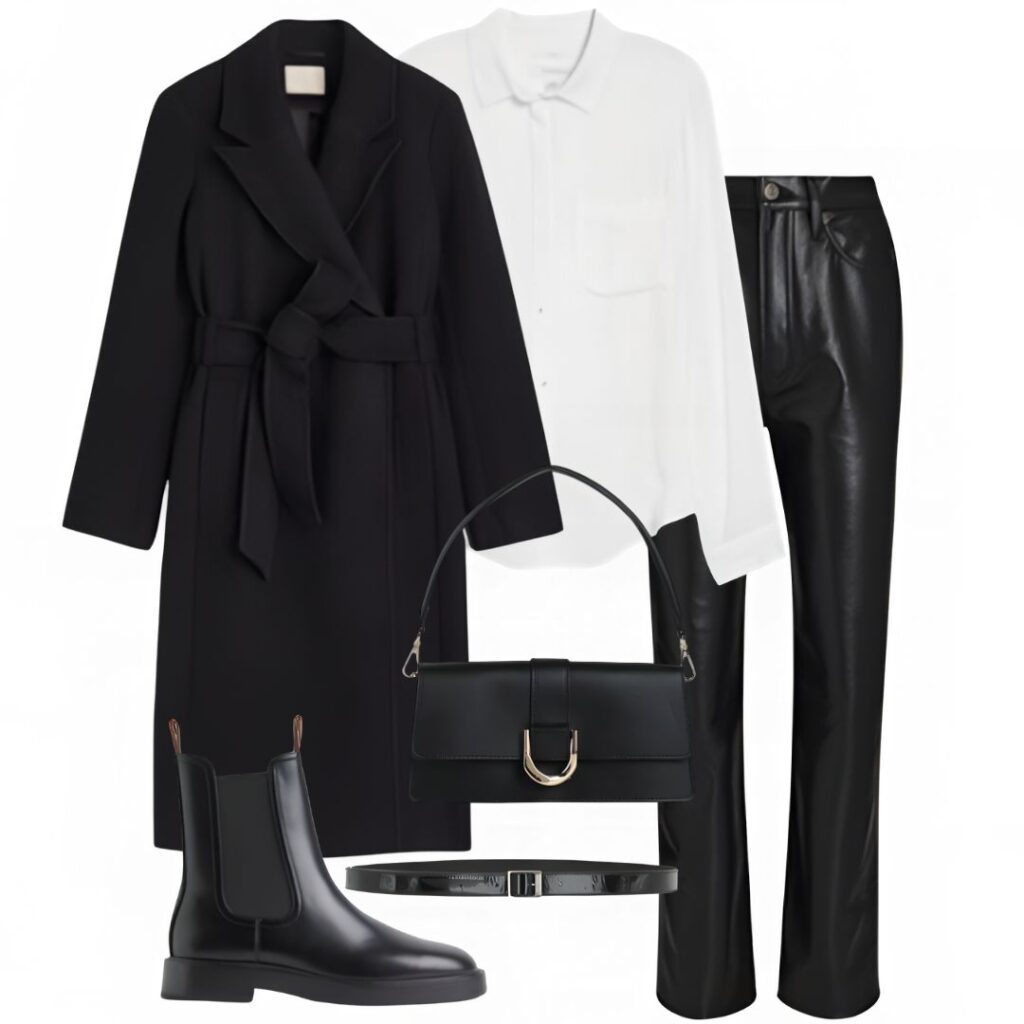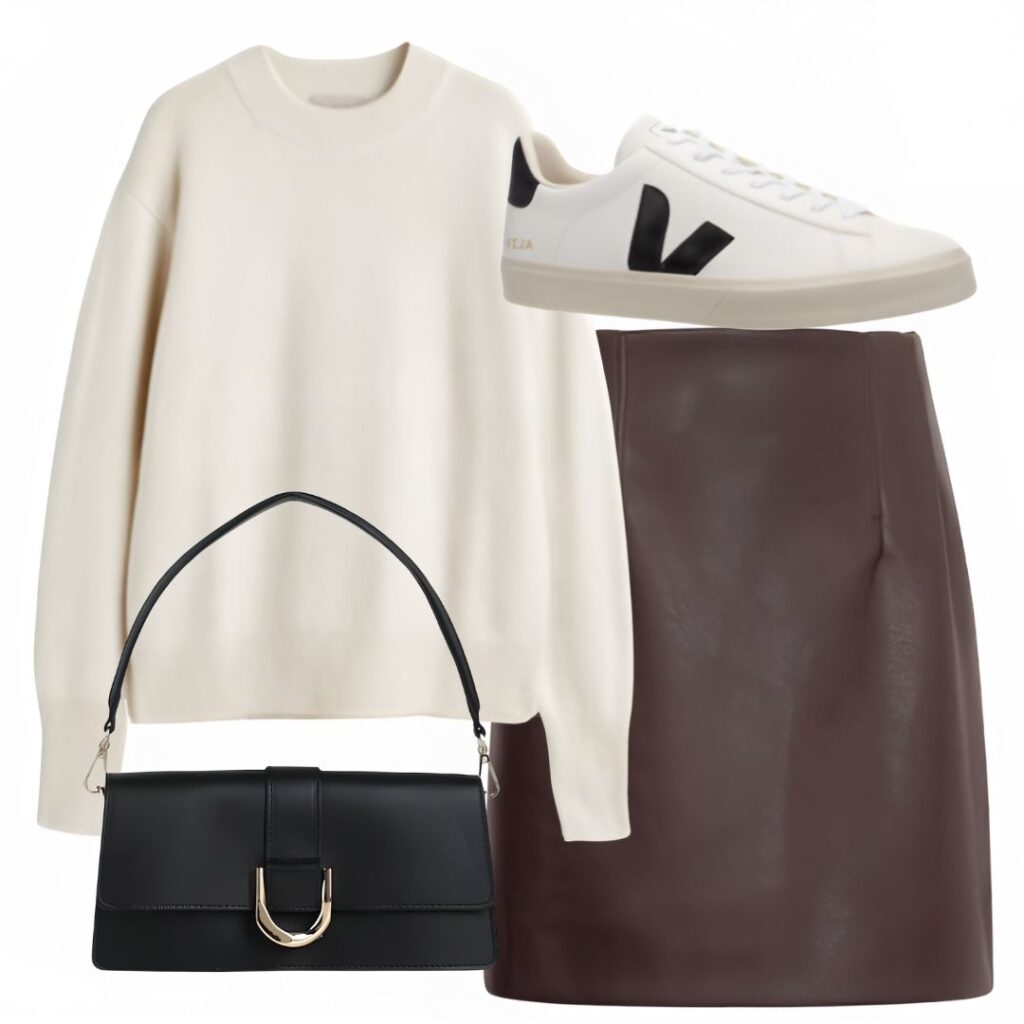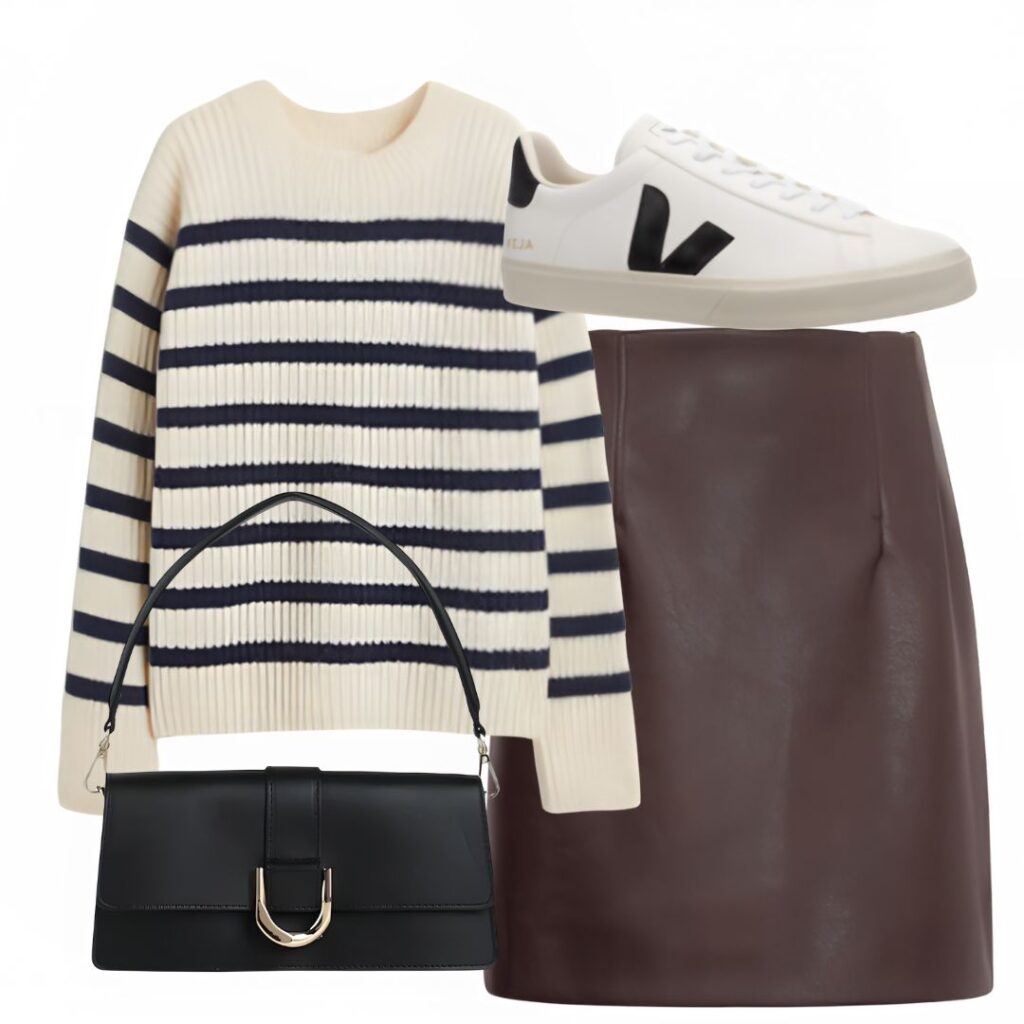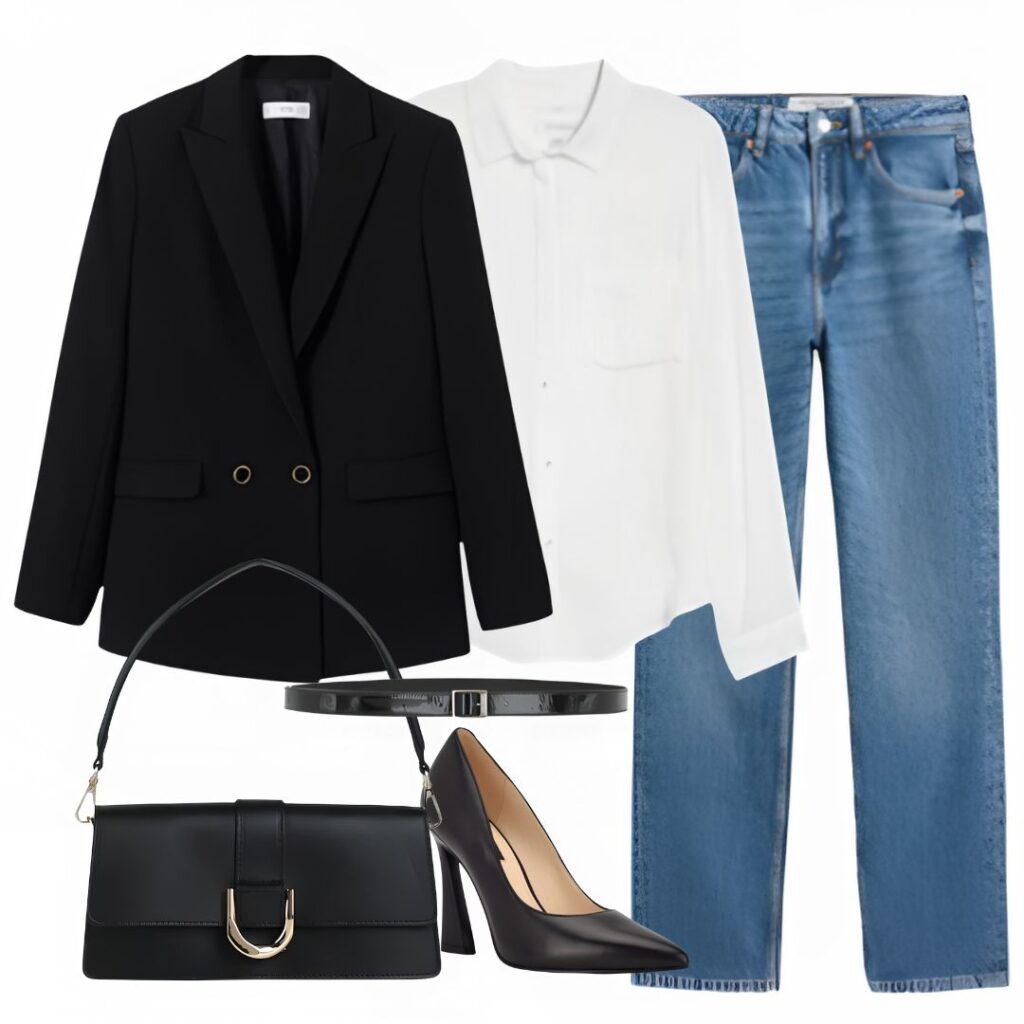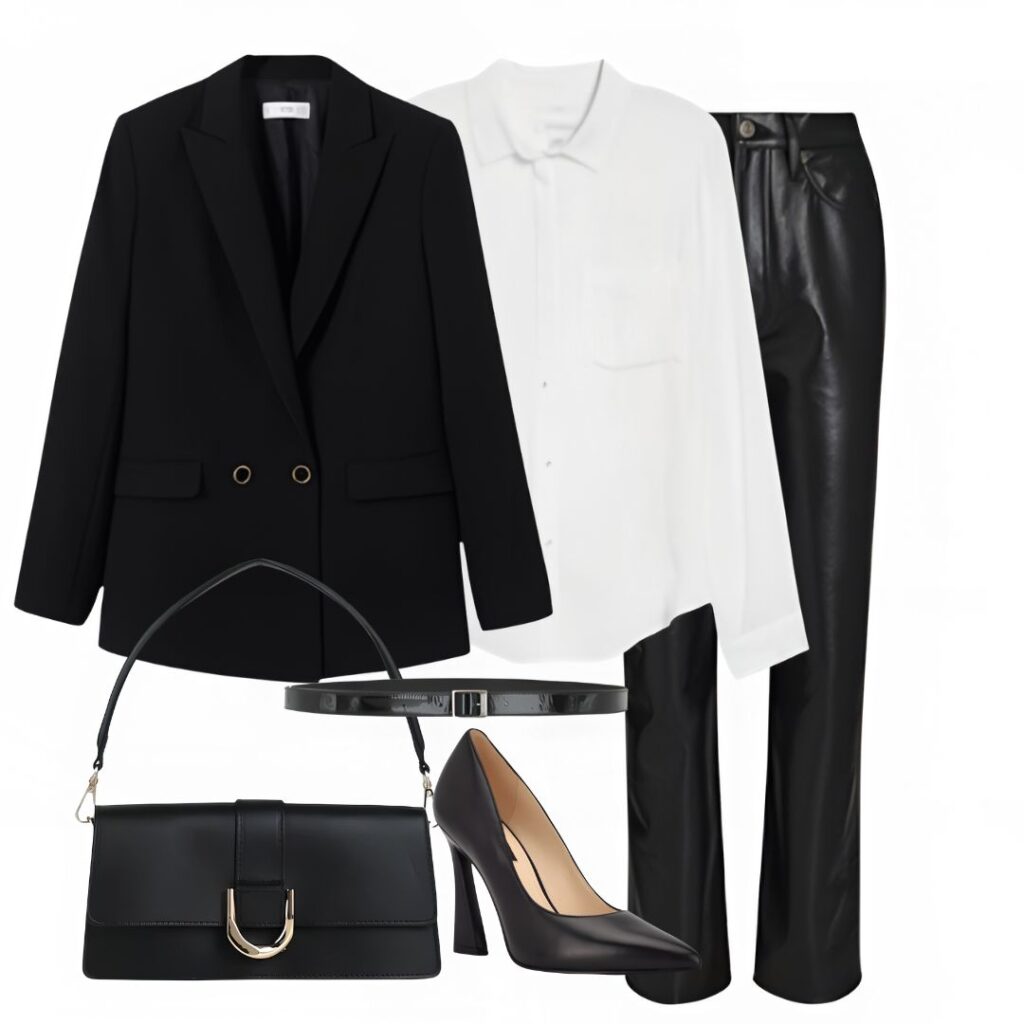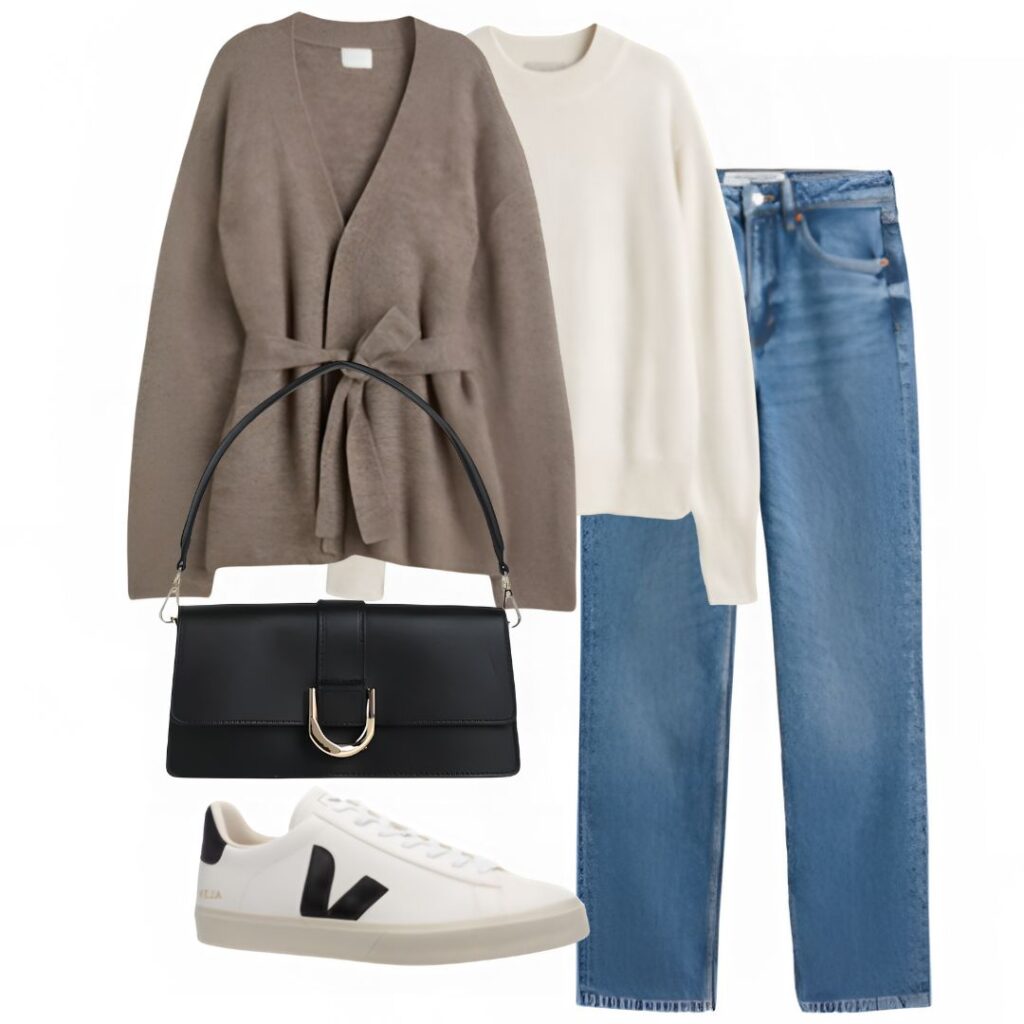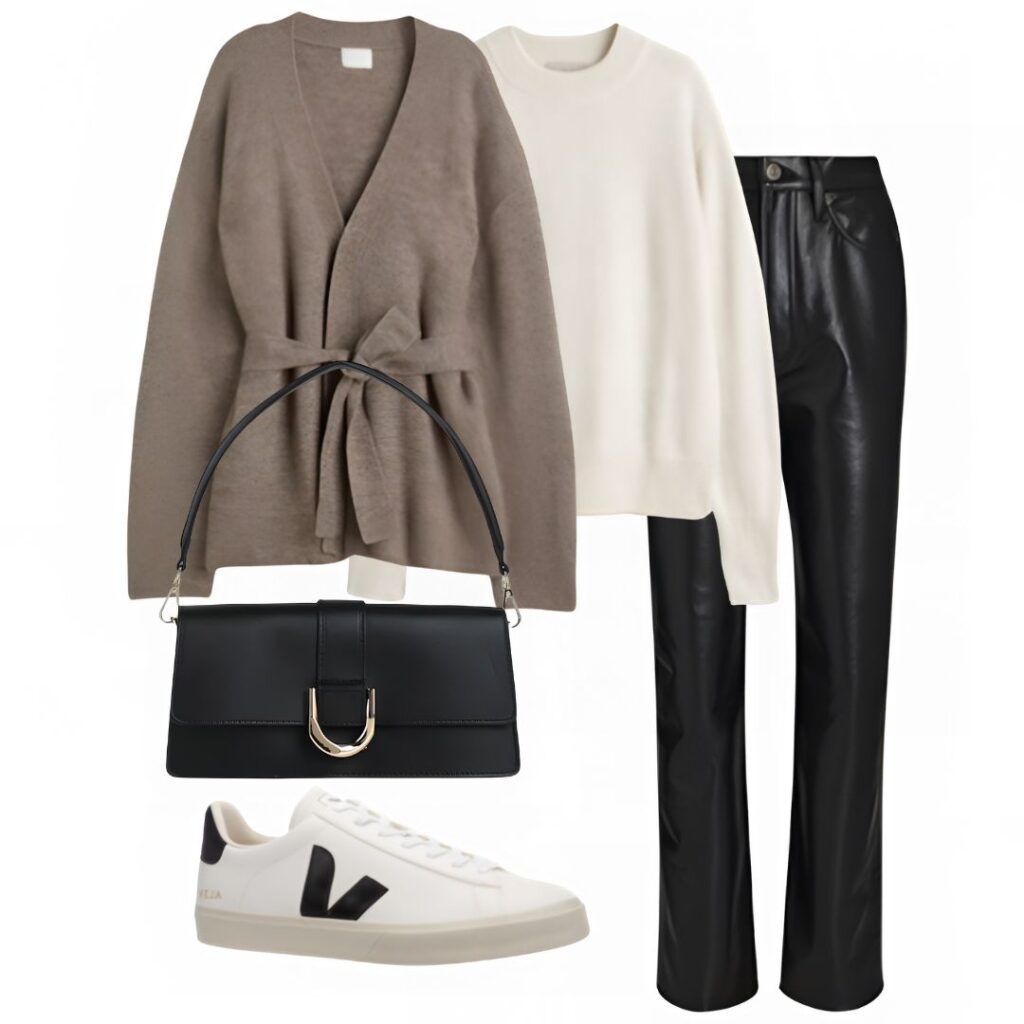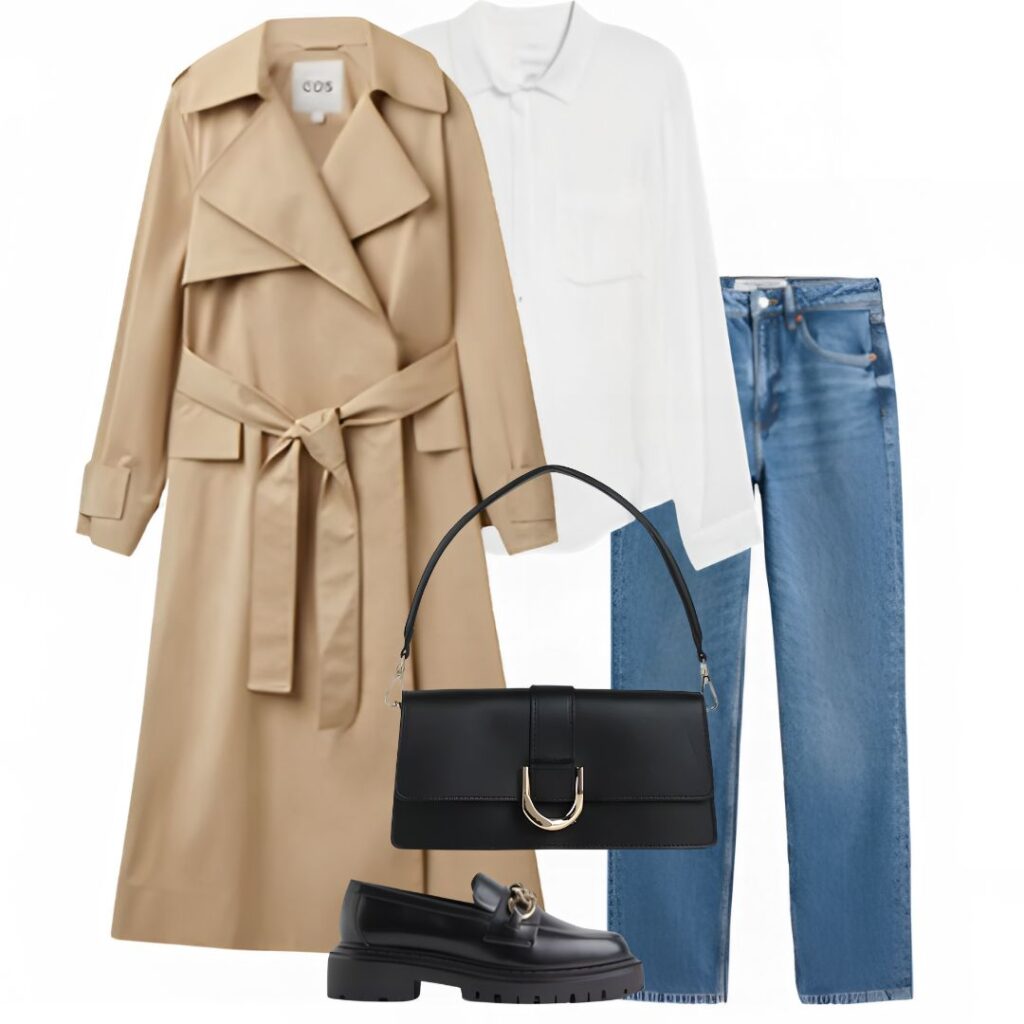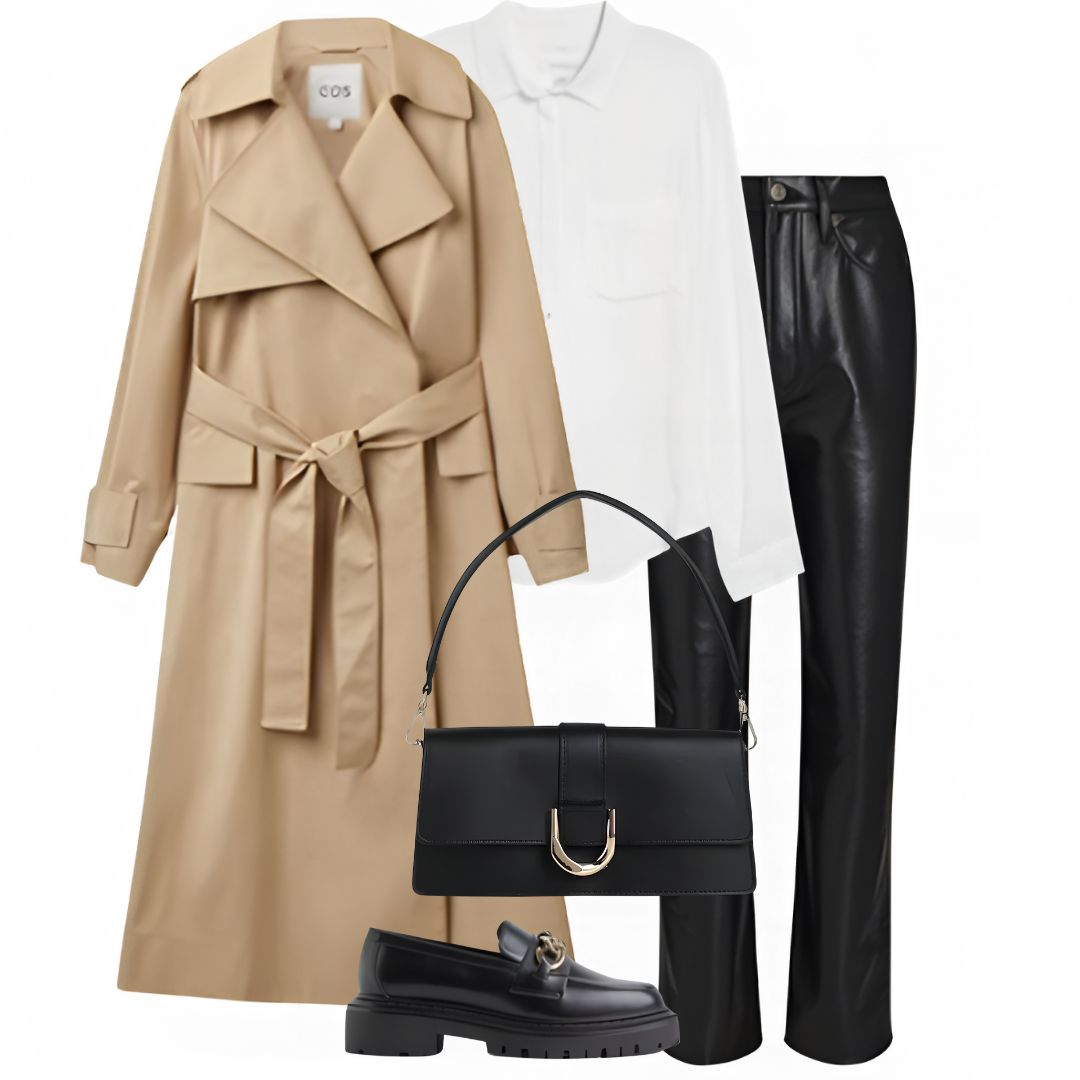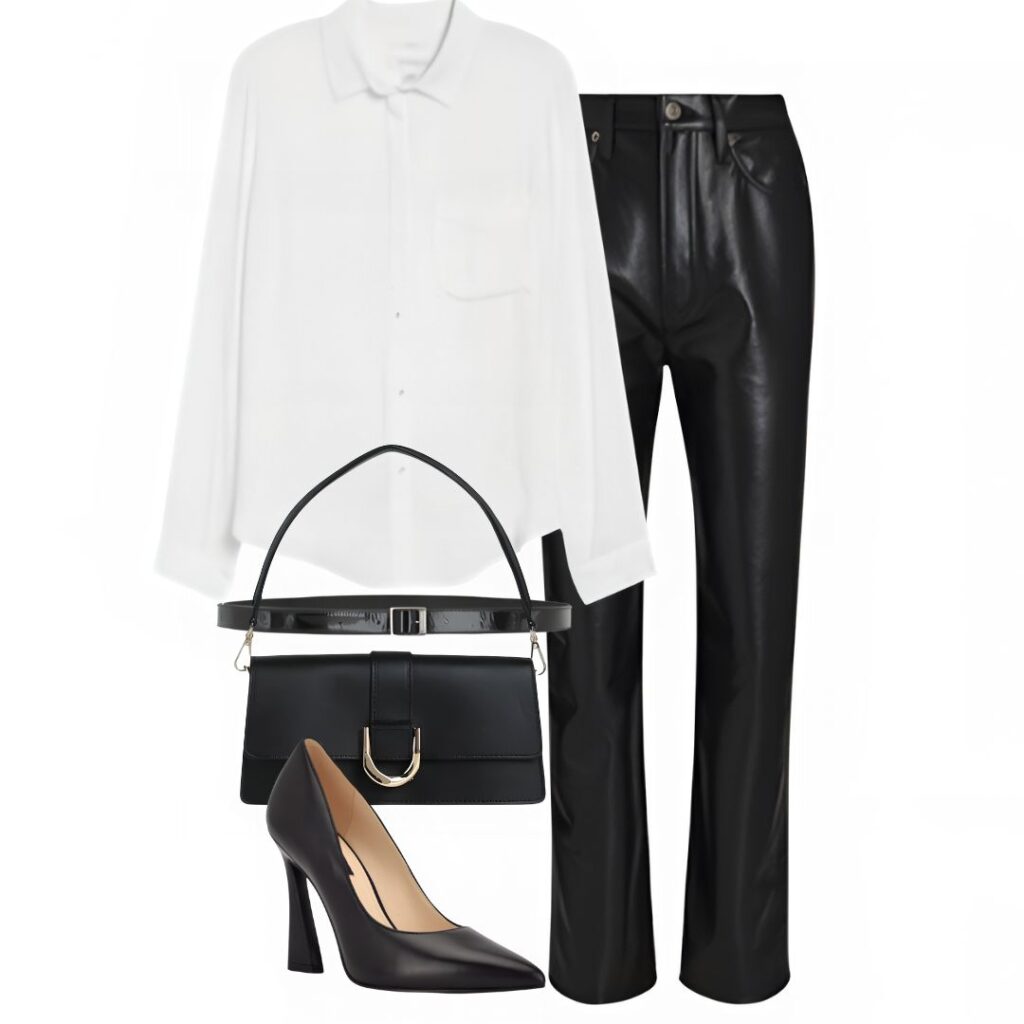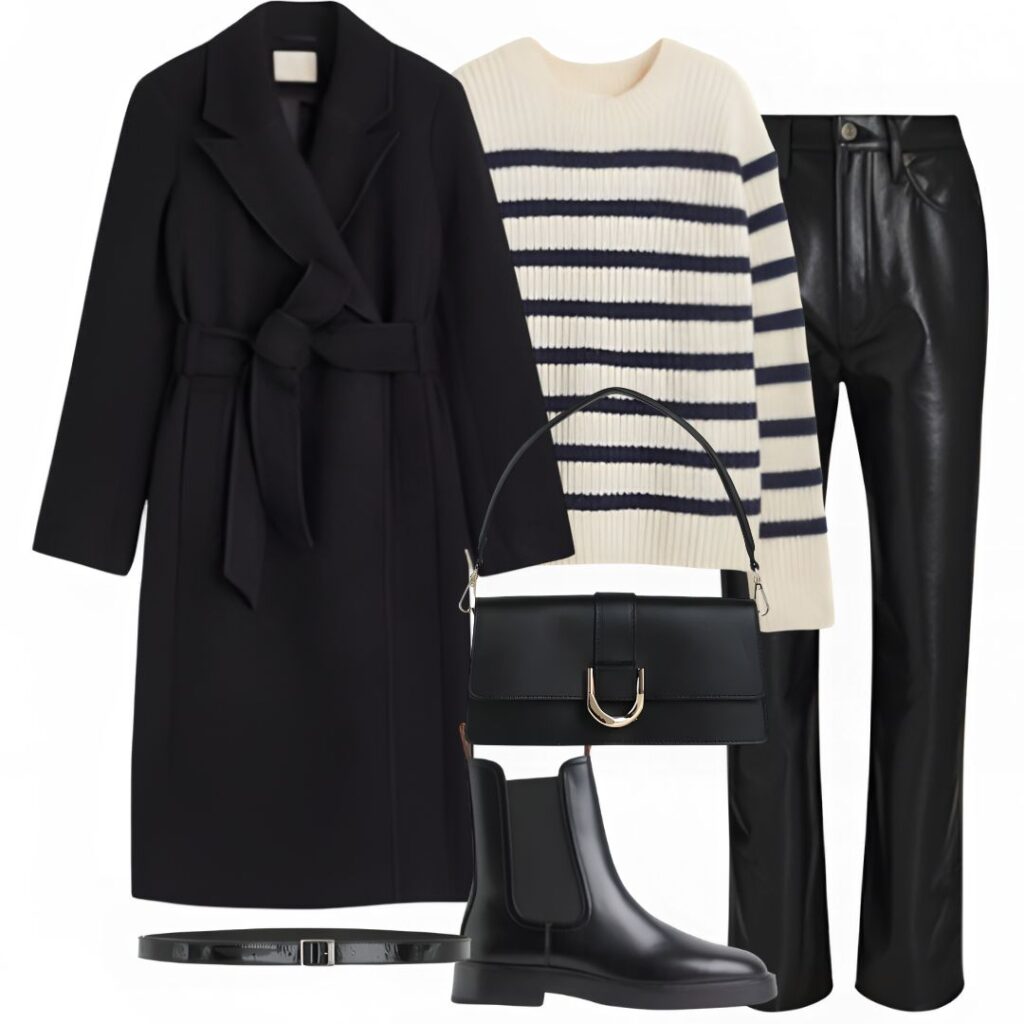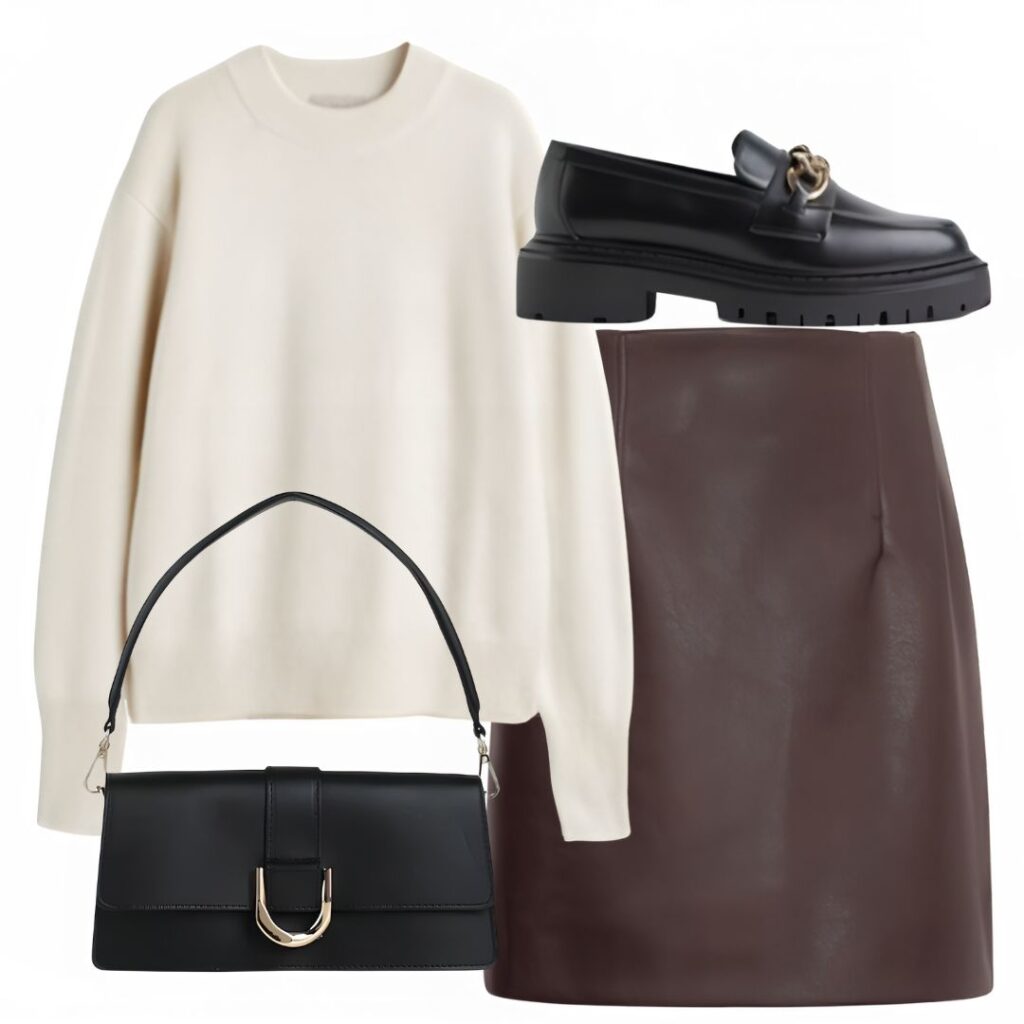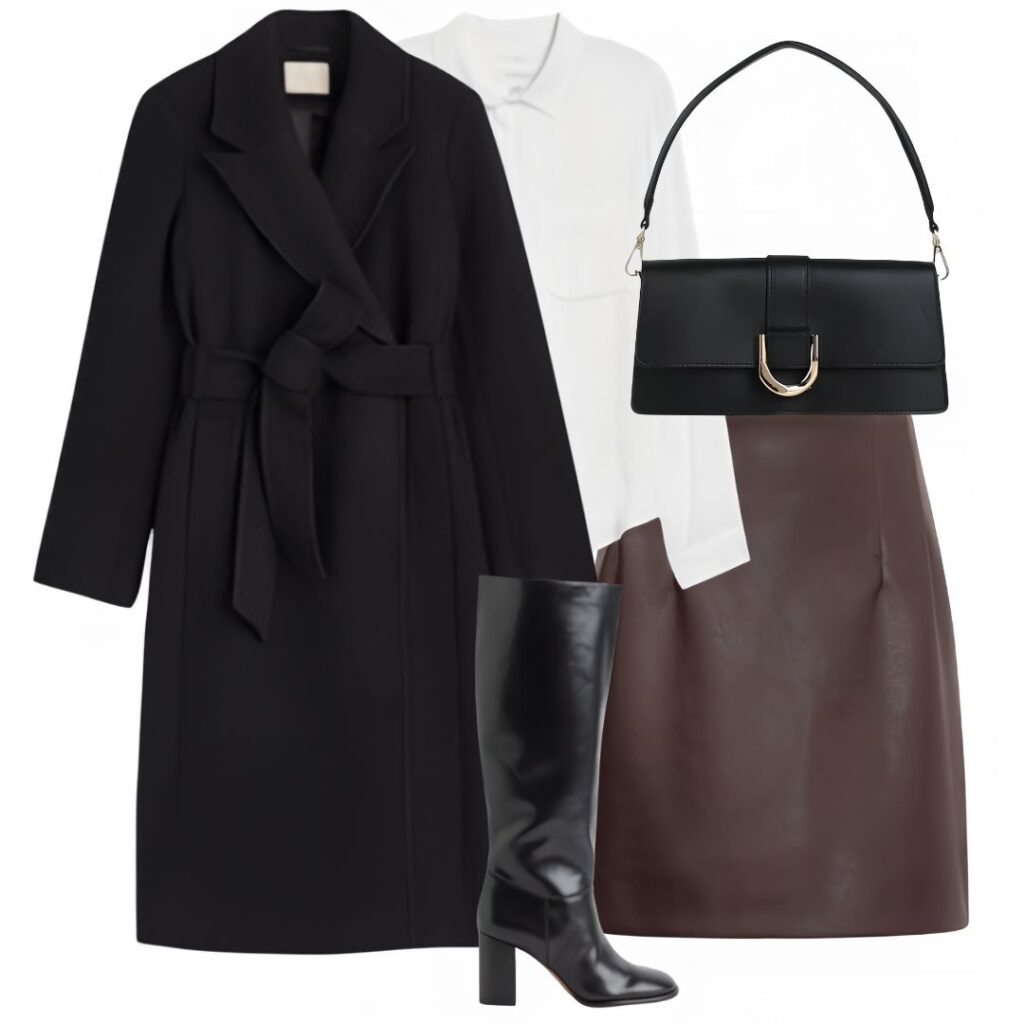 If you liked this post, you might also like:
FOLLOW ME:
VIRTUAL STYLING INSTAGRAM | PERSONAL INSTAGRAM | TWITTER | PINTEREST | BLOGLOVIN | FACEBOOK