Looking for sweater vest outfit ideas? Look no further. Today I'm sharing with you how to style a sweater vest.
Sweater vests were THE biggest Fall/Winter trends last year and they continue to be a staple this year.
There are tons of outfits for the fall and winter season, but in my opinion, sweater vest outfits are the ultimate way to dress comfortably yet still look trendy.
These sweater vest outfit ideas that I'm about to show you are super easy to recreate and wear right away.
Continue reading to find out how to style a sweater vest for fall!
Sweater Vest Outfit Ideas
Disclaimer: This post contains affiliate links. For more information read my Disclosure.
Sweater Vest Outfits With Jeans & Pants
To start things off, let's take a look at how to wear sweater vests with jeans and pants.
If you want to go for a more laid-back look, pair your sweater vest with black coated jeans or even baggy pants like shown below.
For a more chic and put-together look pair the knit vest with tailored pants and heels. This is the perfect sweater vest look for work.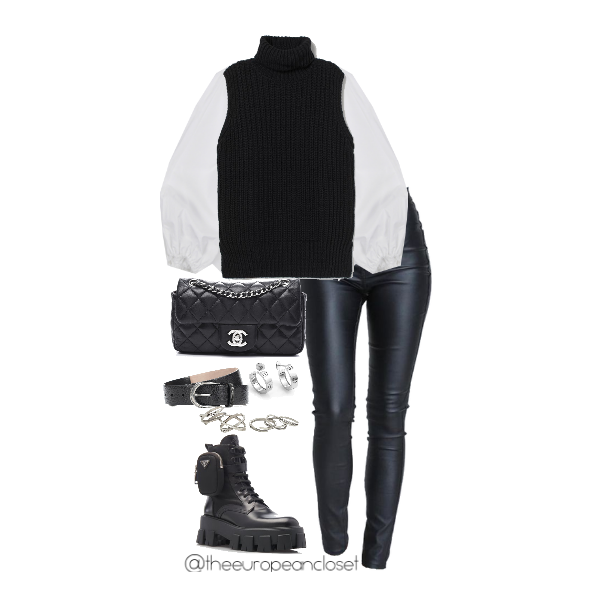 Sweater Vests as Dresses
The easiest way to style a sweater vest is to wear it as a dress. Layer it over your favorite dress or your favorite button-up shirt, add some cute boots and you're good to go!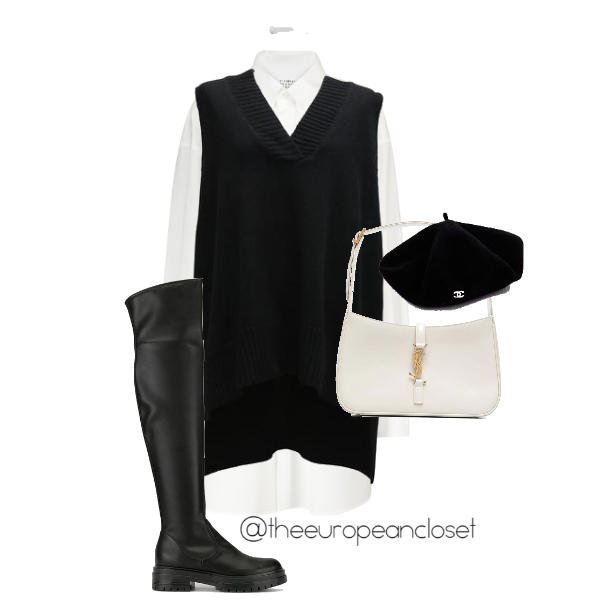 Shop sweater vests

For more outfit inspiration, check out my virtual styling Instagram!
You might also like: