Spring is almost here so it's only fitting for me to create a Spring capsule wardrobe blog post.
RELATED: 5 Fall Capsule Wardrobe Essentials
SPRING CAPSULE WARDROBE
What is a capsule wardrobe?
According to Susie Faux, "capsule wardrobe is a collection of a few essential items of clothing that do not go out of fashion, such as skirts, trousers, and coats, which can then be augmented with seasonal pieces" (source).
In other words, a capsule wardrobe is a limited selection of pieces that complement each other, meaning you can pair them in various ways and wear them over and over again without feeling like you're always wearing the same thing.
The pieces on a capsule wardrobe are usually basics in neutral colors, so they will never go out of style. Of course,e you can then add any trendier pieces to your selection, but the base of your looks should lie in the capsule wardrobe.
RELATED: Spring Date Night Outfits You'll Love
Why should I have a Spring capsule wardrobe?
You will take a lot less time choosing what to wear
It's a more sustainable way to dress, as you're not buying a ton of new pieces eveyr time the seasons change
You save money!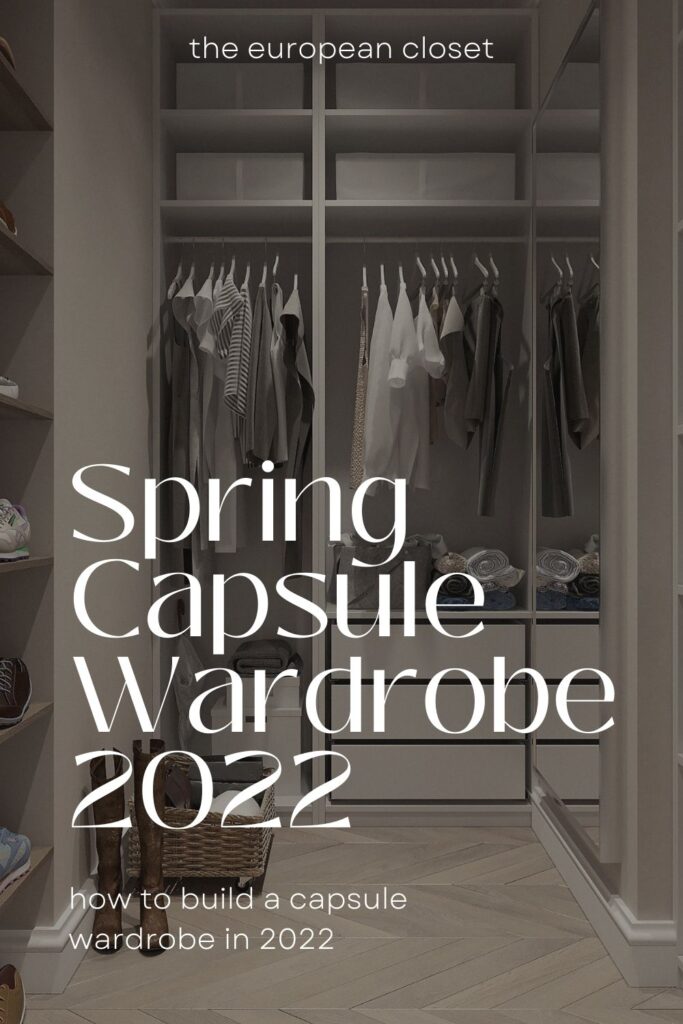 How to build a capsule wardrobe
Take a look at your current closet. Go through every single piece you own and divide them into two piles:
1- What you wear regularly
2- What you (almost) never wear
When creating your spring capsule wardrobe, you want to focus on the pieces you wear a lot.
Once the piles are complete, choose your top favorite pieces. Then analyze them: why do you love them? What color are they? What materials are they made of? This will help you find your personal style.
Also, don't forget to keep in mind your lifestyle. It won't do you any good to create a super formal work spring capsule wardrobe when you work from home, for example.
RELATED: 20 Cute Casual Spring Outfits to Try Today
Key Items
Disclaimer: This post contains affiliate links. For more information read my Disclosure.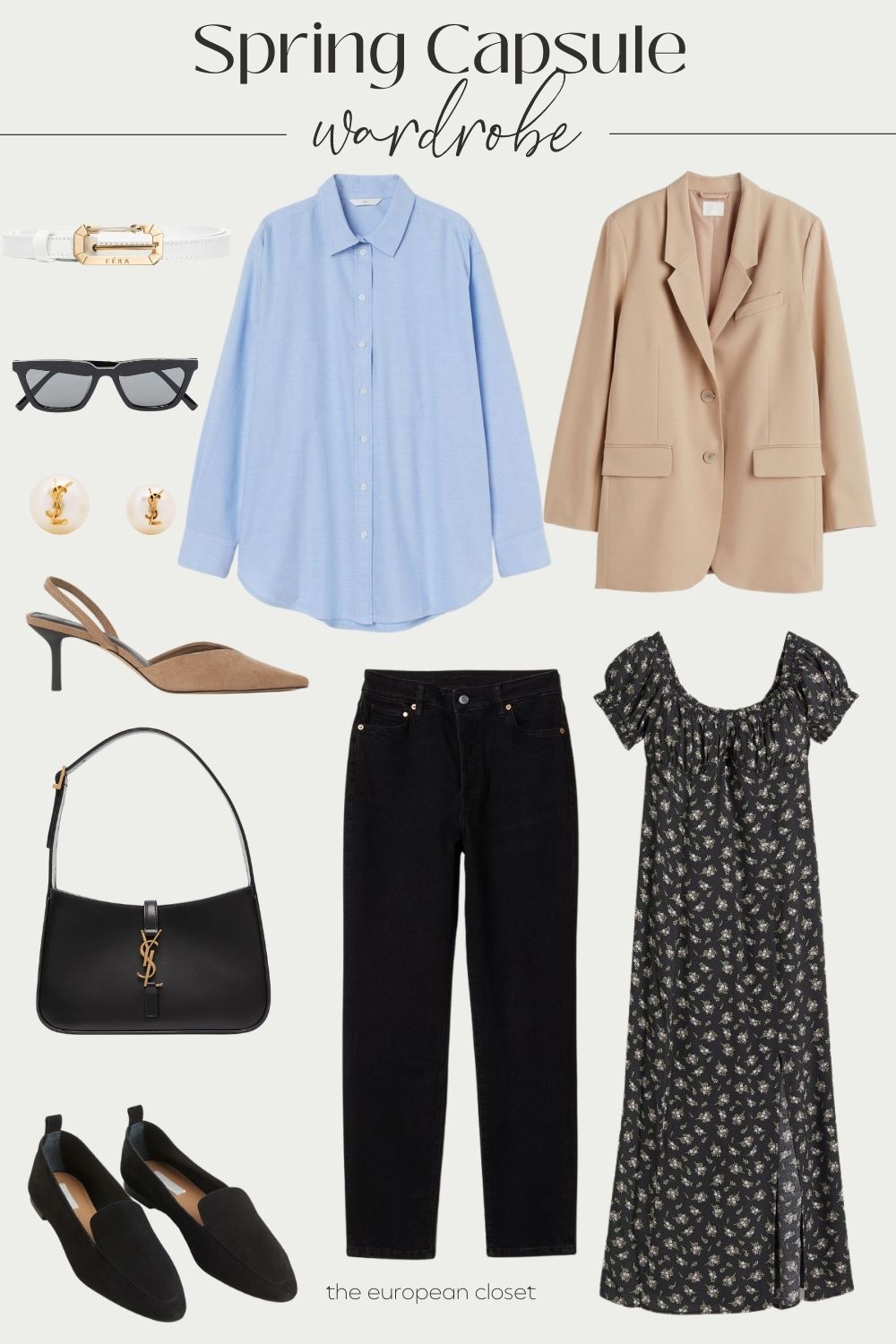 FOLLOW ME:
VIRTUAL STYLING INSTAGRAM | PERSONAL INSTAGRAM | TWITTER | PINTEREST | BLOGLOVIN | FACEBOOK