I've compiled a lit of my favorite blogging resources so you can start your blogging journey the right way.
PS: Some of these resources have referral links which means you will get some sort of benefit and so will I.
HOSTING/ DOMAIN
EasyWp is the hosting service I use for my blog. You have the option of paying for your hosting monthly or yearly which is something I really like.
Namecheap is my domain provider and they are also the owners of EasyWP which spares you the headache of having to transferring domains.
SCHEDULING
Tailwind is the best pinterest scheduler, by far! You can schedul hundreds and hurndres of pins, have acess to your pinterest insights and many more cool features

I use buffer to schedule my tweets. You can schedule 10 tweets at a time with the free plan or have unlimited scheduling slots with a paid plan
Planoly is my favorite instagram scheduler. You can schedule a whole month's worth of instagram posts for free! My favorite feature is the hashtags section where you can create templates of hashtags to add to your posts instead of having to write them down every time.
PLUGINS
Yoast SEO is a game changer when it comes to optimizing your blogposts. SEO is such a big part of a successful blog and this plugin helps you create the best blogposts!
Smush is an image compressor plugin. It compresses all the images you upload to your blog which makes your blog load faster. Nobody wants a slow blog so this plugin is a must in my opinion.
Social Warfare is a pulgin that allows your readers to share your posts on social media. It adds a little bar on your posts qith social media icons that your readers can click and share specific images from your posts made for each social media network.
Monster Ingights lets you integrate your wordpress blog in Google Analytics. It's pretty easy to set up and extremelly easy to use.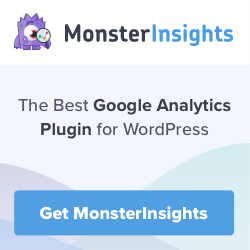 Visual Identity
Coolors is a website where you can create a color pallette for your blog. You can add your own colors or the website can generatea random color palette (that you can still modify to feet your taste)
Dafont is a website where you can download free fonts to use on your blogpost graphics
Stock Photos
If you want to use stock photos on your blogposts, I'd recommend Unplash, Kaboompics, and stocksnap.io