HOLIDAY GIFT GUIDE HUB – HOLIDAY GIFT GUIDE HUB – HOLIDAY GIFT GUIDE HUB – HOLIDAY GIFT GUIDE HUB – HOLIDAY GIFT GUIDE HUB – HOLIDAY GIFT GUIDE HUB – HOLIDAY GIFT GUIDE HUB – HOLIDAY GIFT GUIDE HUB – HOLIDAY GIFT GUIDE HUB – HOLIDAY GIFT GUIDE HUB – HOLIDAY GIFT GUIDE HUB – HOLIDAY GIFT GUIDE HUB – HOLIDAY GIFT GUIDE HUB – HOLIDAY GIFT GUIDE HUB – HOLIDAY GIFT GUIDE HUB – HOLIDAY GIFT GUIDE HUB – HOLIDAY GIFT GUIDE HUB – HOLIDAY GIFT GUIDE HUB – HOLIDAY GIFT GUIDE HUB – HOLIDAY GIFT GUIDE HUB – HOLIDAY GIFT GUIDE HUB – HOLIDAY GIFT GUIDE HUB – HOLIDAY GIFT GUIDE HUB – HOLIDAY GIFT GUIDE HUB – HOLIDAY GIFT GUIDE HUB – HOLIDAY GIFT GUIDE HUB – HOLIDAY GIFT GUIDE HUB – HOLIDAY GIFT GUIDE HUB 
Welcome toThe European Closet
a blog about fashion and lifestyle
This is where chic meets casual and elegance. Get ready for quick fashion fixes, wellness hacks, book recs and a dash of lifestyle inspo tailored just for you. 
SHOP MY FEED
Shop all the looks on my Virtual Styling Instagram, as well as round-ups of products
About Me
My name is Rita and I'm a 26 year-old content creator from Portugal
Ready to ELEVATE YOUR LIFE with STYLE?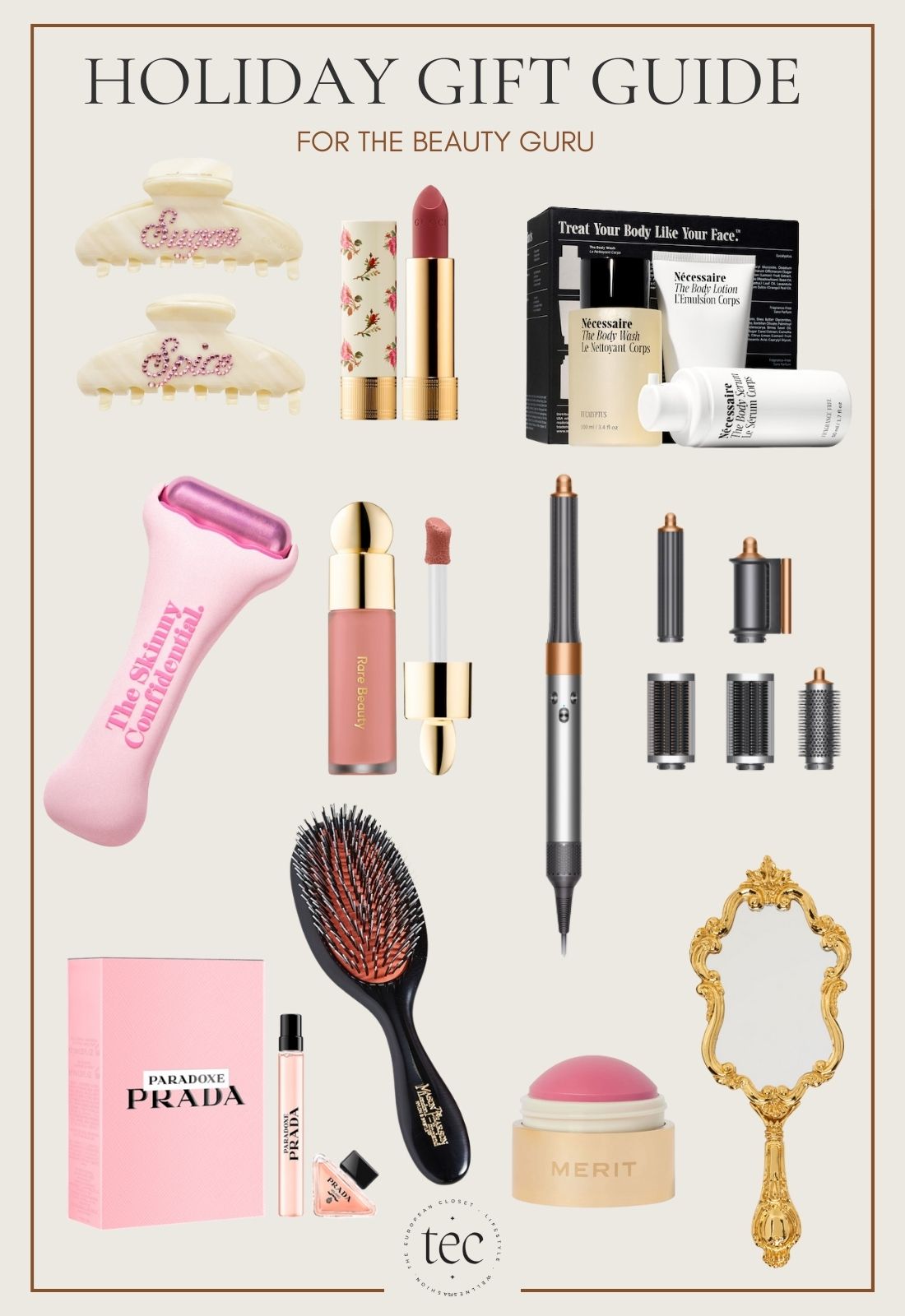 In search of the perfect beauty gifts for the beauty guru? I got you! Here are 20 amazing gifts for the beauty guru in your life. Before we start, I'd love to hear from you. What's the most memorable beauty gift you've ever received or given? Share your stories in the...