Best Beach Reads of 2022 - 5 Amazing Books To Read This Summer
Looking for the best beach reads for this Summer? You've come to the right place.
I don't remember the last time I've written a blog post about books. I think it was back in 2017 or something. But I actually love reading. Like, truly love it.
I never really talked about it here because I didn't think people would be interested. But then I thought about the amount of times I looked for these kinds of posts online and decided to do it.
Today I've gathered 5 of my favorite books I've read this year that I think are the best beach reads for this Summer. They are those kinds of books that you will just read in one sitting without much thought. Those are the best ones in my opinion.
BEST BEACH READS OF 2021
Disclaimer: This post contains affiliate links. For more information read my Disclosure.
Disclaimer: This post contains affiliate links which means I may receive a small commission when you purchase an item through these links. There is no additional cost to you.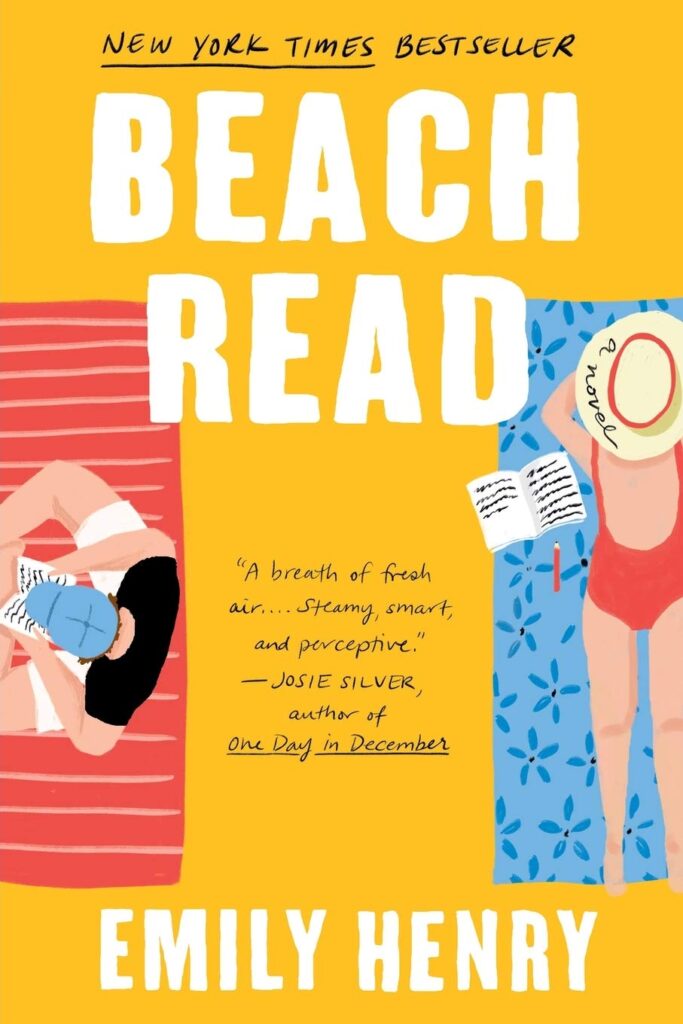 What could be the best beach read other than a book called "Beach Read"?
January Andrews moves to her late father's lake-side home a year after he died.
After finding out her dad's secret life, January felt like everything was a lie and love didn't actually exist. Being a romance writer, that affected her work immensely.
On a book store she encounters Gus Everett, also a struggling writer. Gus and January met when they were in college - January always felt like he hated her because he seems to always be critiquing her work.
They make a deal that they will trade genres- Gus will write a romance novel and January will write a literary fiction. And I won't tell you more or I'll ruin the fun.
This book is a super nice read for when you just wan to enjoy a good book without thinking deeply about it.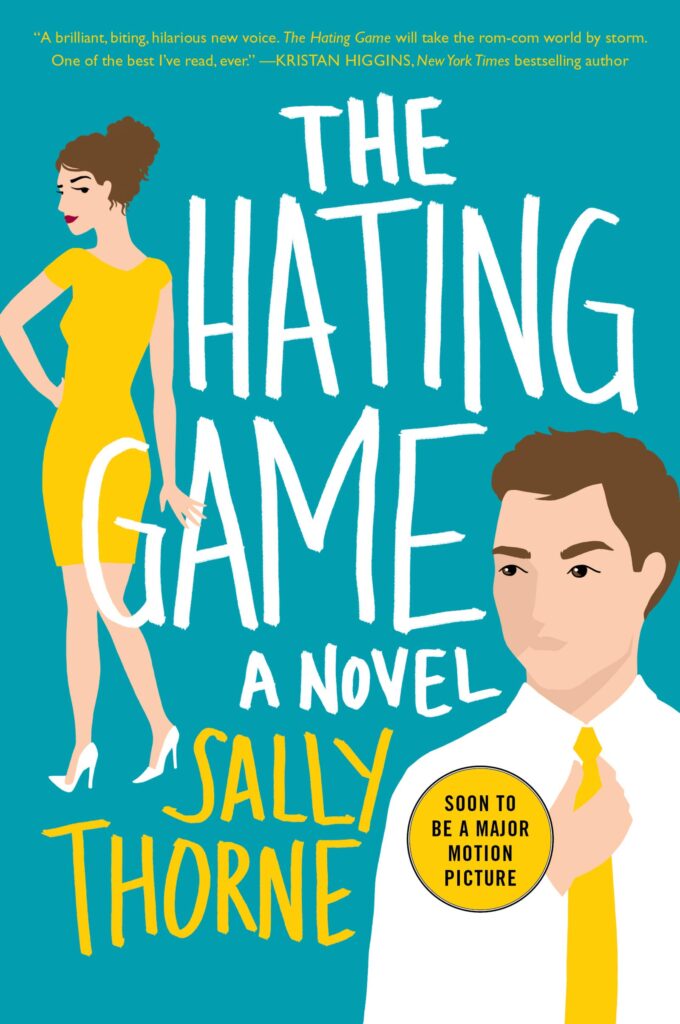 This is the book that got me to fall back in love with reading in the beginning of this year. I've had it on my reading list for a while. One day I remembered it and started to read it. What a great decision that was.
Lucy and Josh are assistants to the CEOs of B&G, a publishing company. Lucy hates Josh and the feeling seems to be mutual. They have a ton of games going on, to see who will cave in first.
I really don't want to spoil the book too much so I'll just say: go read it! You won't regret it!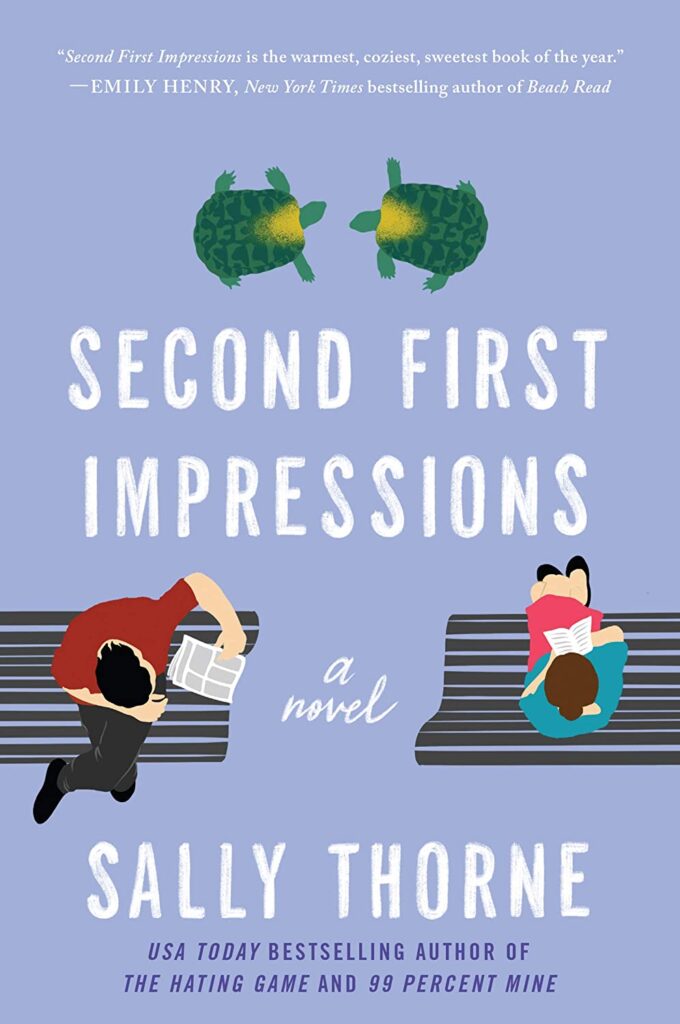 This book came out last April. I literally read it in less than 24 hours.
I was really excited for this new Sally Thorne book. I loved her previous two. This one was no exception. I literally read it in less than 24 hours.
Ruthie, the main character is 25 years old and works on a luxury retirement facility. She likes being in charge nd knowing everything. She hates leaving her bubble. It makes her feel uncomfortable.
When Teddy, the owner's son comes to work with her and her friend Melanie, they are immediately attracted to each other. However, knowing that Teddy will leave in a few months to his ultimate dream life - a tattoo studio 5 hours away- she doesn't want to get involved with him.
Her friend Melanie doesn't want to her to do so either. She has created The Sasuki Method, a plan to make Ruthie a dating profile and getting her a boyfriend.
This whole book is extremely wholesome and cute. I highly recommend it!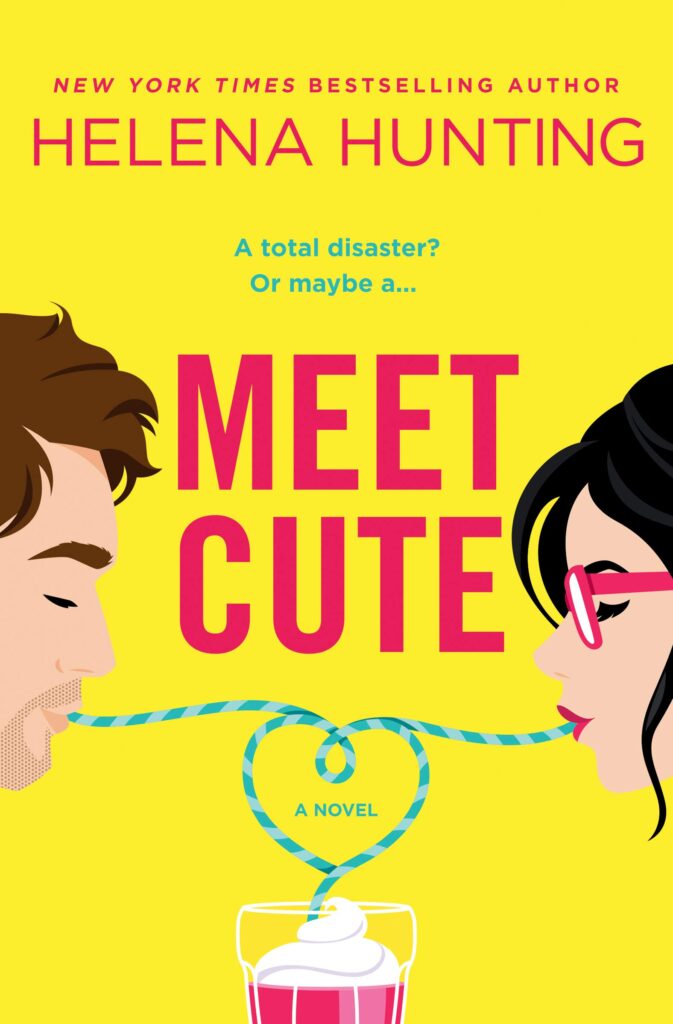 Kailyn is a lawyer who used to have a crush on Daxton, a TV actor she later met in college. After a misunderstanding, she starts hating him.
Five years later he comes to her office with his parents to create a trust fund for is sister Emme. Six months later the parents die and Daxton becomes Emme's legal guardian.
His relationship with Kailyn grows closer as she's appointed has the person to take care of Emme's finances, after Linda, the greedy aunt, files a lawsuit to get custody of Emme.
The story follows Dax and Kaylin's love story paired with Emme's grief and eventual love for Kaylin.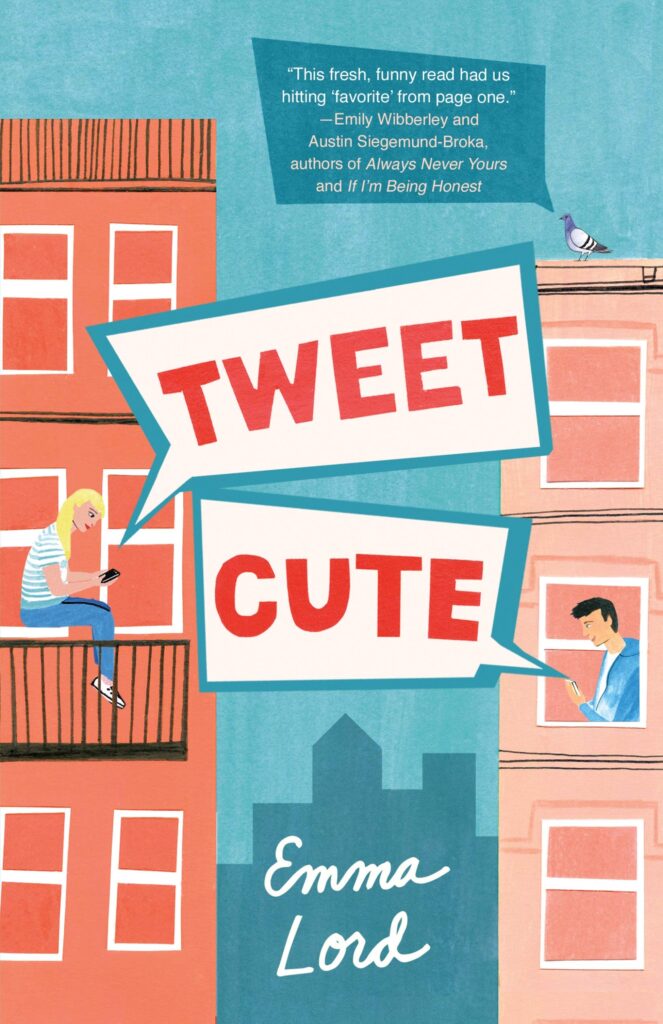 This is the latest book I read. It's a high-school romance but even though I've been out of high-school for like 7 years, I still found it cute.
Jack and Pepper go to an elite high school in New York. They aren't friends, but they do have something in common: they don't have friends in their school. Okay, that's a lie: Jack has Paul, a small energetic student and his identical twin brother Ethan.
Jack and Pepper see themselves involved in the twitter feud of the century, when Pepper's parent's huge company Big League Burger seems to rip off Girl Cheesing's (Jack's parents' deli) iconic Grilled Cheese sandwich for their own business. The pair starts going at it with each other through memes and snarky remarks. Of course, they have no idea they are talking to each other.
At school, they start getting closer after Pepper is nominated swim team's captain and Jack assumes his brother's role as captain of the diving team.
They are also talking to each other on an app called Weasel, created by Jack. Again they have no idea they are talking to each other, even though Jack could easily search for the email attached to Pepper's nickname.
I'll stop here or I'll spoil everything haha.
So, there are my best beach reads of the year! What are yours? Let me know in the comments!
FOLLOW ME:
VIRTUAL STYLING INSTAGRAM | PERSONAL INSTAGRAM | TWITTER | PINTEREST | BLOGLOVIN | FACEBOOK