Disclaimer: This is a guest post
This boho women's blouse is the perfect addition to your wardrobe. The fabric is 100% cotton so it's light and breathable, making it ideal for all seasons. Olive green is a great way to add some color while still keeping it neutral, and the frayed hemline gives it that well-loved feel. Decorative snap closures along the front of the blouse allow for versatile styling. The fit is loose and flowing, with a babydoll waistline that adds definition and movement. The long sleeves keep the sun off your arms in the summer heat, or you can layer it with a colorful undershirt for some additional warmth in fall and winter. It's a sexy blouse for women of any age and it will quickly become your new closet staple.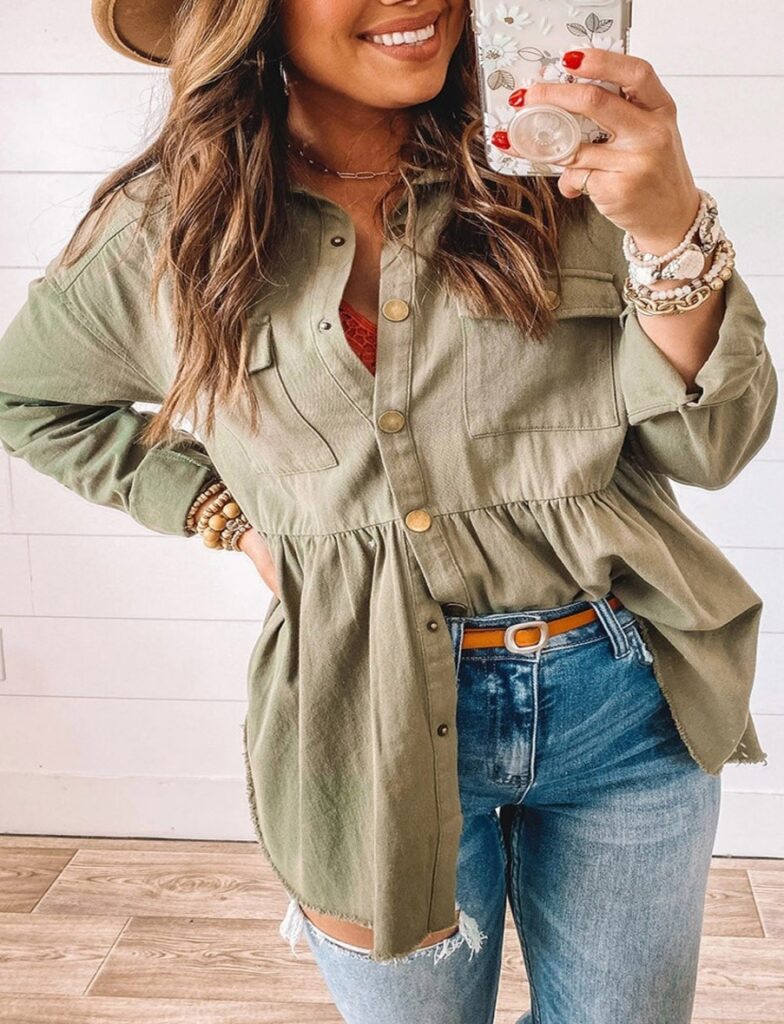 Are you in the market for a pretty new blouse? Look no further than Dear Lover. Our women's blouses come in a wide variety of cuts and fits, and at a price, you can't beat. No matter your personal style, you're certain to find something you'll love for years to come.
The great thing about blouses is the loose fit. It lets you move around comfortably while still looking stylish. Our sexy blouses for women of all ages keep you looking fresh without hindering your ability to work, shop, and lounge. You can dress them up or down depending on the occasion. Looking for the perfect button-up to wear to that work event that you can still wear to brunch with your friends next weekend? We've got you covered. Got a business lunch in the afternoon and a family barbecue in the evening? Our women's blouses are the perfect solution to both. Maybe you're just looking for something casual and comfy to wear on outings with your friends and family. Blouses like ours elevate your outfit from simple to stylish in no time, for any event in your busy life.
Plus, you can wear them in any season. The breathable fabric keeps you cool in the summer, or you can play with layering in the fall and winter for a little extra warmth. Many of our styles are boho inspired, with eye-catching patterns and lacy details. You'll also find designs inspired by the 70s, the pioneers, and the aztecs. We make sure to stay up to date on the latest fashion trends, with new fabrics and patterns available often.
Spice up your closet with a new women's blouse from Dear Lover and you're sure to impress wherever you go.
If you liked this post, you might also like:
FOLLOW ME:
VIRTUAL STYLING INSTAGRAM | PERSONAL INSTAGRAM | TWITTER | PINTEREST | BLOGLOVIN | FACEBOOK