The Dos and Don'ts of Office Dressing for Women in Their 20s
Dressing for the office can be a daunting task, especially for women in their 20s who are just starting out in their careers. It can be difficult to strike the right balance between looking professional and expressing your personal style. However, with a few dos and don'ts in mind, you can ensure that you always dress appropriately for the workplace while still feeling confident and stylish.
Here are the dos and don'ts of office dressing.
The Dos and Don'ts of Office Dressing for Women in Their 20s
Dos:
1- Wear professional attire that fits well and is appropriate for your workplace. This may include tailored pants, skirts, dresses, blouses, and blazers. It's important to choose clothing that is not too tight or too revealing, as this can give off the wrong impression and distract from your professionalism.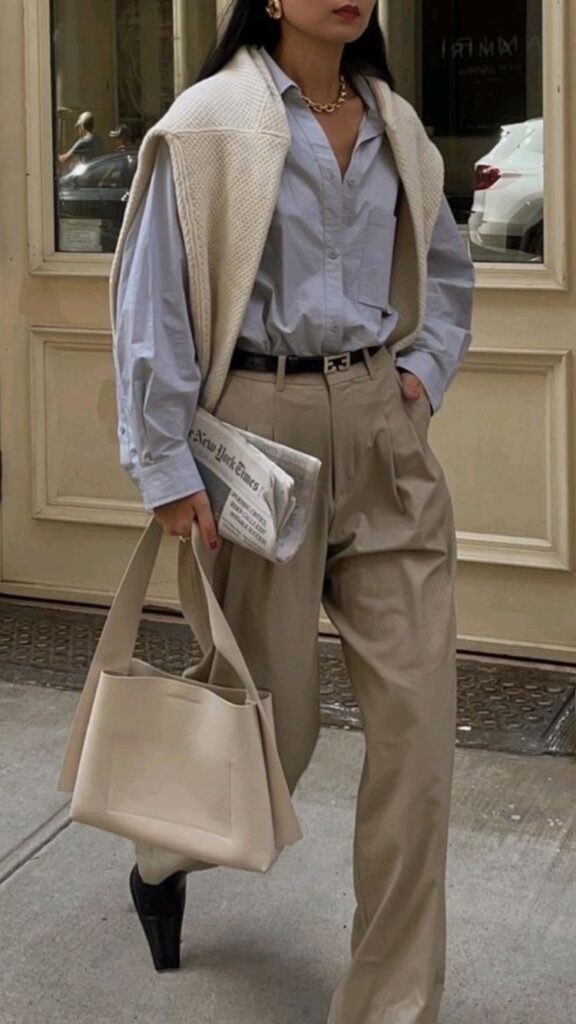 2- Choose conservative and neutral colors like black, navy, gray, and beige. These colors are timeless and always appropriate for the office. You can also add pops of color or pattern through accessories like scarves, jewelry, and shoes. The best place to get pieces like this is Saks Fifth Avnue: Private Sale: Semi-Annual Private Sale Up to 40% Off Designer Styles. Use Code SAKSSALE.
3- Invest in quality pieces that will last. Instead of buying trendy, fast-fashion items that will fall apart after a few wears, invest in well-made, classic pieces that will last for years. This will not only save you money in the long run, but it will also give you a more polished and put-together look.
3- Make sure your clothing is clean, ironed, and wrinkle-free. Nothing screams unprofessional like wrinkled or stained clothing. Take the time to properly care for your clothing and it will show in your appearance and how you are perceived in the workplace.
Dress for the occasion. Different work environments may require different dress codes, so it's important to dress appropriately for the situation. If you have a meeting with a client, for example, you may want to dress more formally than you would on a regular day in the office.
Don'ts:
1- Don't wear anything too revealing or provocative. This includes items like low-cut tops, short skirts, and tight clothing. Remember, you want to be taken seriously in the workplace and your clothing should reflect that.
2- Avoid wearing too much jewelry or accessories. While accessories can be a great way to add some personality to your outfit, too much can be distracting and take away from your overall professional look.
3- Don't wear anything too casual or sloppy. This includes items like sweatpants, ripped jeans, and t-shirts. Even if your workplace has a more relaxed dress code, it's important to still maintain a certain level of professionalism in your appearance.
4- Avoid anything too flashy or attention-grabbing. This includes clothing with loud patterns or slogans. You want to be remembered for your work and your accomplishments, not for what you wore to the office.
5- Don't be afraid to ask for guidance. If you're unsure about what is appropriate to wear in your workplace, don't be afraid to ask your boss or a more experienced coworker. It's always better to ask than to risk making a fashion faux pas in the office.
In conclusion, dressing for the office can be challenging, but with a few simple dos and don'ts, you can ensure that you always look professional and put-together. Remember to dress appropriately for the occasion, invest in quality pieces, and avoid anything too revealing, flashy, or sloppy. With these tips in mind, you can rock your professional look with confidence and style.
If you liked this post, you might also like:
FOLLOW ME:
VIRTUAL STYLING INSTAGRAM | PERSONAL INSTAGRAM | TWITTER | PINTEREST | BLOGLOVIN | FACEBOOK