6 Casual Holiday Outfits With a Cool Twist
Looking for the best casual holiday outfits that will keep you comfortable, cozy, and chic? You've come to the right place.
The holidays are upon us and that means it's time to take out our most glittery and flashy outfits. But what if you're not into that?
How can you still incorporate the holiday spirit in a casual way? It's actually a lot easier than it seems.
Today I'm sharing with you casual holiday outfits with a twist. Forget glitter, sequins, red and green. The looks I'm about to show you are the 'cool girl' version of holiday looks.
If you want even more outfit inspo, make sure to head on over to my Virtual Styling Instagram where I post a ton of outfits every week.
Casual Holiday Outfits
Disclaimer: This post contains affiliate links. For more information read my Disclosure.
Plaid Outfit With a Twist
When we think of a pattern associated with the holidays, the first thought of most people's heads is plaid. Usually, plaid patterns incorporate red or green. But if you're someone like me who pretty much only wears neutrals, a black and white plaid still gives off that holiday vibe.
For this look, I went for a short and blazer combo. To warm it up, I paired it with some black tights, a black turtleneck, and over-the-knee boots.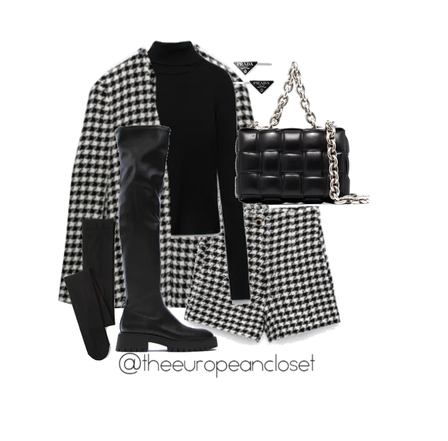 If you prefer a more subtle way to wear this pattern, add just one plaid piece to your look like I did with the one below.
I absolutely love this look. I'm a sucker for plaid coats. I love pairing them with a monochromatic look.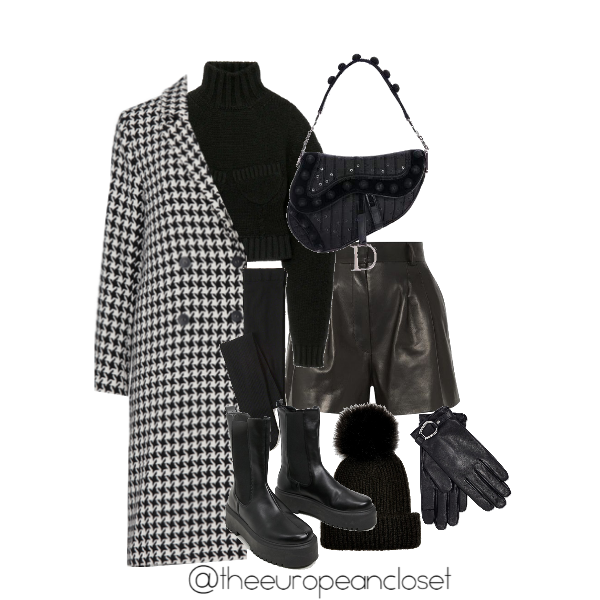 All-White Outfits
Another amazing casual holiday outfit is an all-white look. We usually don't associate white with winter fashion, especially all-white outfits, but let me tell you: it looks amazing.
An all-white look not only looks chic but also gives off this cozy vibe I can't explain.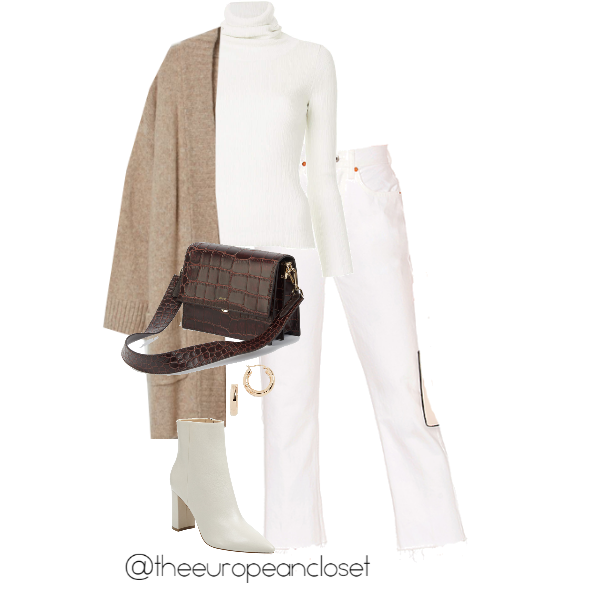 For this look, I opted to add pops of brown with a long wool cardigan and bag but you can always just go 100% white. It'll look amazing still!
You can make this holiday outfit look even more casual by exchanging the heeled boots for white sneakers.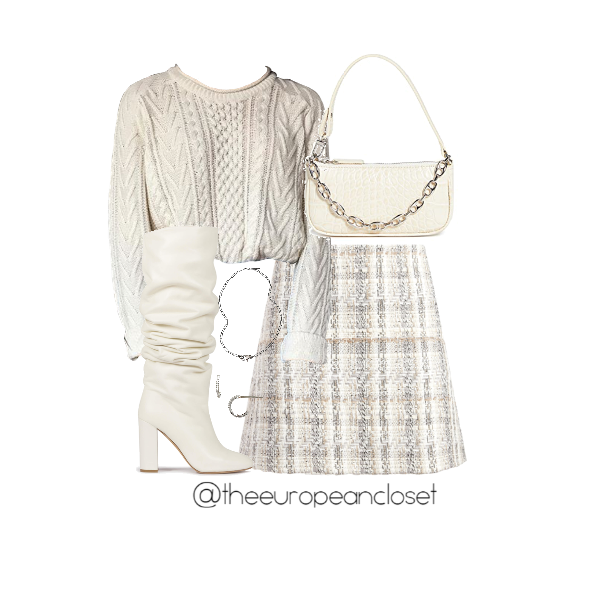 Here we have another example of how you can wear all white with a twist. This time I've gone for a white plaid skirt (merging to "holiday trends" here) with some subtle colors. Pair it with a warm sweater, some boots (heeled or not), a white bag, and some accessories and you're done!
Pop of Red
Okay, I know I said "no red" on this post's intro, but I kinda lied. Sorry.
Don't worry though, I'm not going to show you a head-to-toe red look. I'm talking about a pop of red here and there.
This can be achieved by adding a red bag, red boots, or even a coat to your look.
As you can see below, I've gone for an all-black look and added a red cardigan. Tell me it doesn't look cute, I dare you!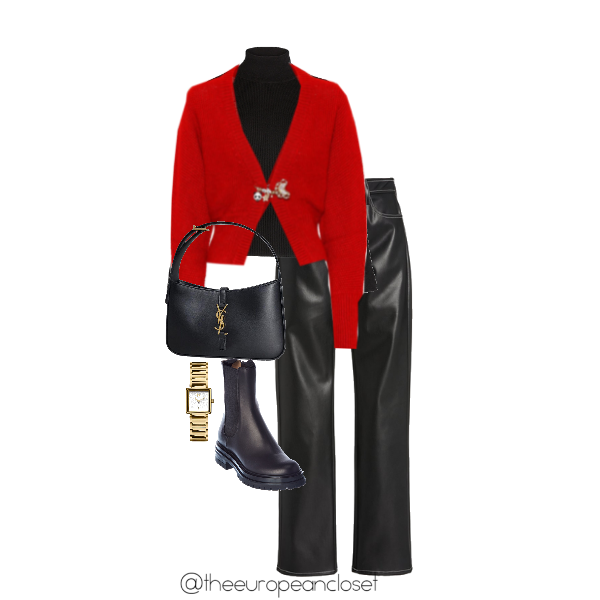 Stay at Home Looks
If you are staying at home this holiday season, I got you covered as well.
You can always go for the classic leggings and oversized sweater, but if you still want to look a little bit chic-er, take a look at these outfits I'm about to share with you.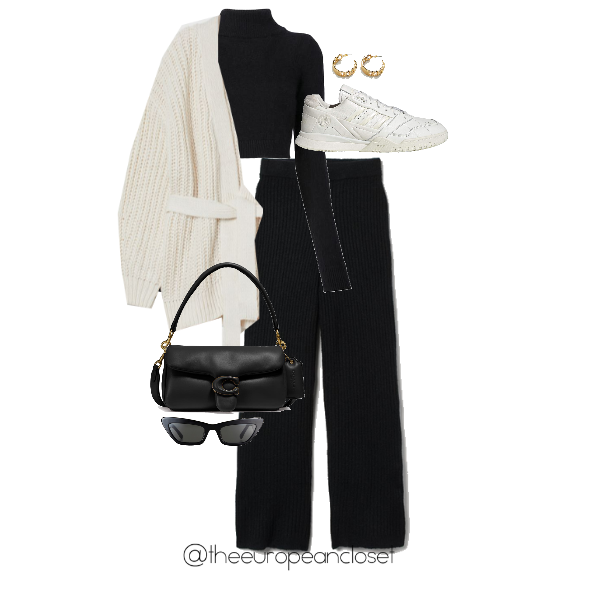 So this is it! Let me know which of their casual holiday outfits you liked the most in the comments!
If you liked this post you might also like these:
Happy Holidays!
FOLLOW ME:
VIRTUAL STYLING INSTAGRAM | PERSONAL INSTAGRAM | TWITTER | PINTEREST | BLOGLOVIN | FACEBOOK