Are you looking fo the best boho wedding dresses to consider for your special day? Look no further!
What comes to mind when envisioning a boho wedding? Maybe it's the ethereal atmosphere, the rustic charm, or the free-spirited vibe that makes it truly special. If you're considering a boho-inspired celebration, then you've stumbled upon the perfect guide. Today I'll be showcasing the best boho wedding dresses you can find on Aw Bridal.
A Guide to Boho Wedding Dresses
The Boho Vibe
Picture this: a sun-kissed meadow, a gentle breeze, and you, adorned in the perfect boho wedding dress. But where to start? The options can be overwhelming, yet oh-so-exciting. So, I don't know about you, but I'm eager to dive into the details and uncover the magic that awaits!
What Comes Next? Choosing the Perfect Boho Dress
Flowy Silhouettes for the Win
Embrace the carefree spirit of boho with dresses that flow effortlessly. A-line or empire waist dresses are excellent choices, allowing you to move with grace and comfort. Think soft, flowing fabrics that echo the romance of the great outdoors.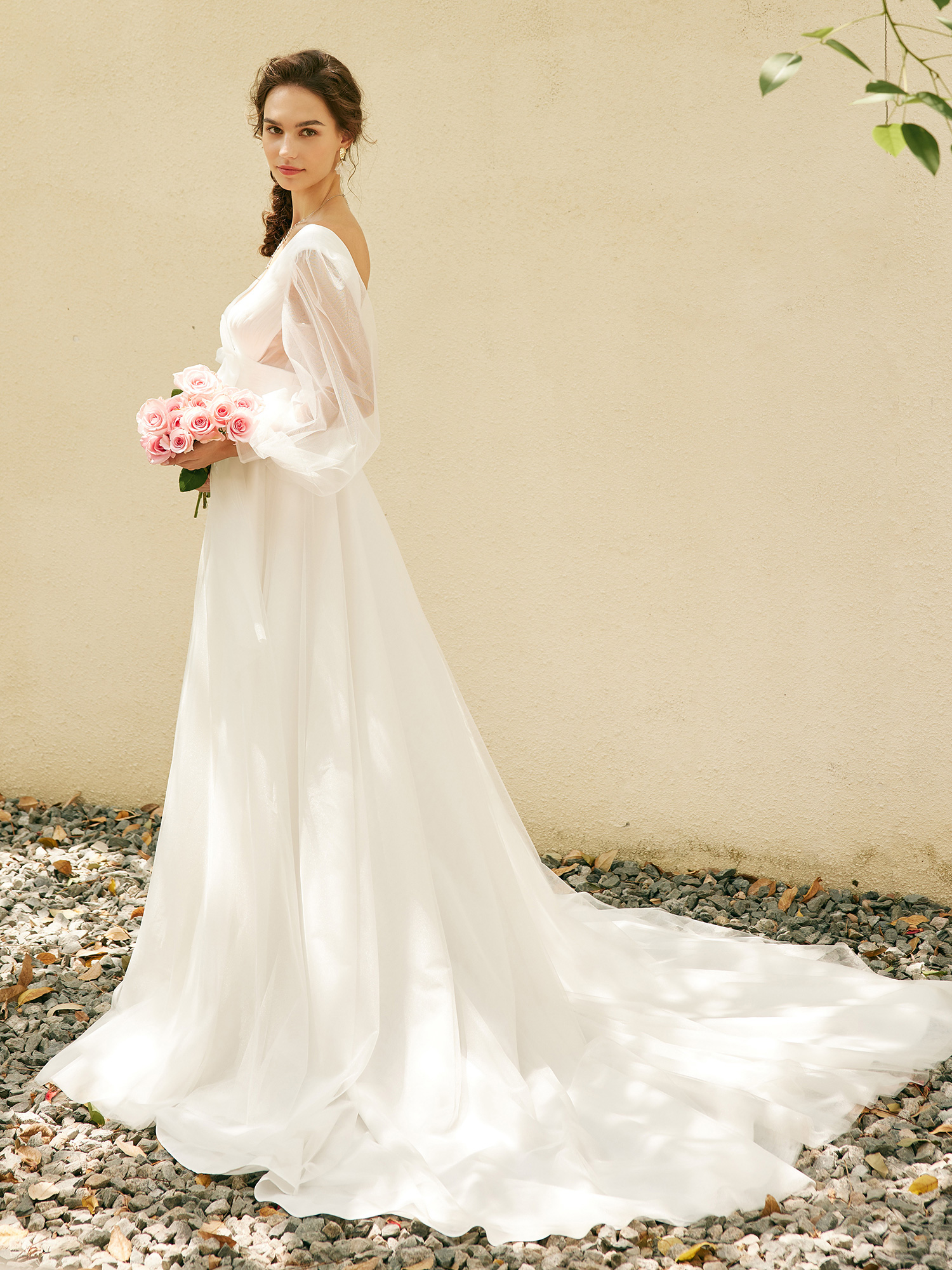 Lace and Crochet Details
Lace and crochet detailing are quintessential boho elements. Whether it's delicate lace sleeves, a crochet bodice, or intricate lace overlays, these details add a touch of vintage charm and evoke a sense of nostalgia.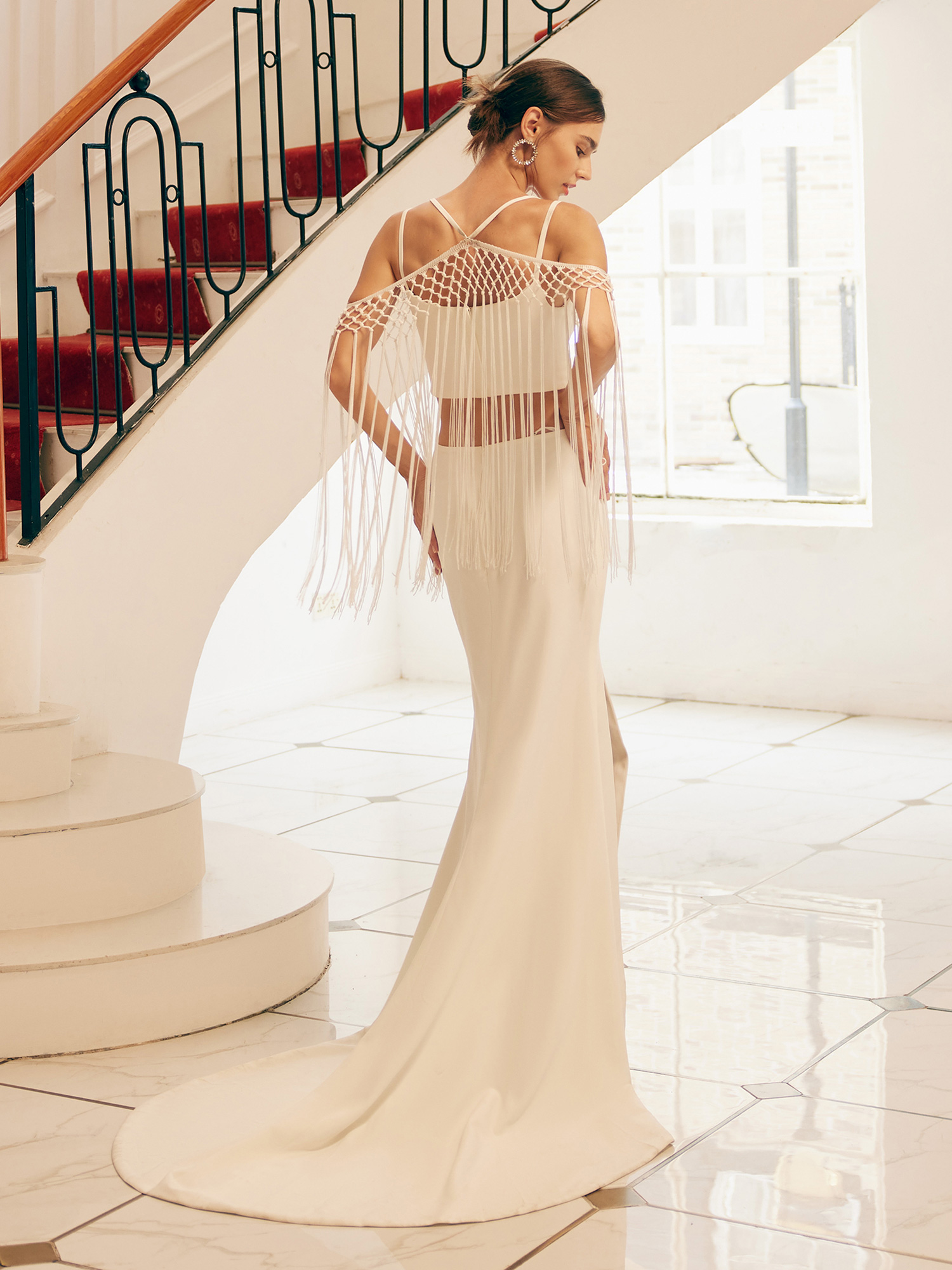 Unexpected Hues
While white is a classic choice, boho brides often experiment with unconventional hues. Earthy tones like blush, champagne, or even subtle pastels can elevate your boho look, creating a whimsical and personalized touch.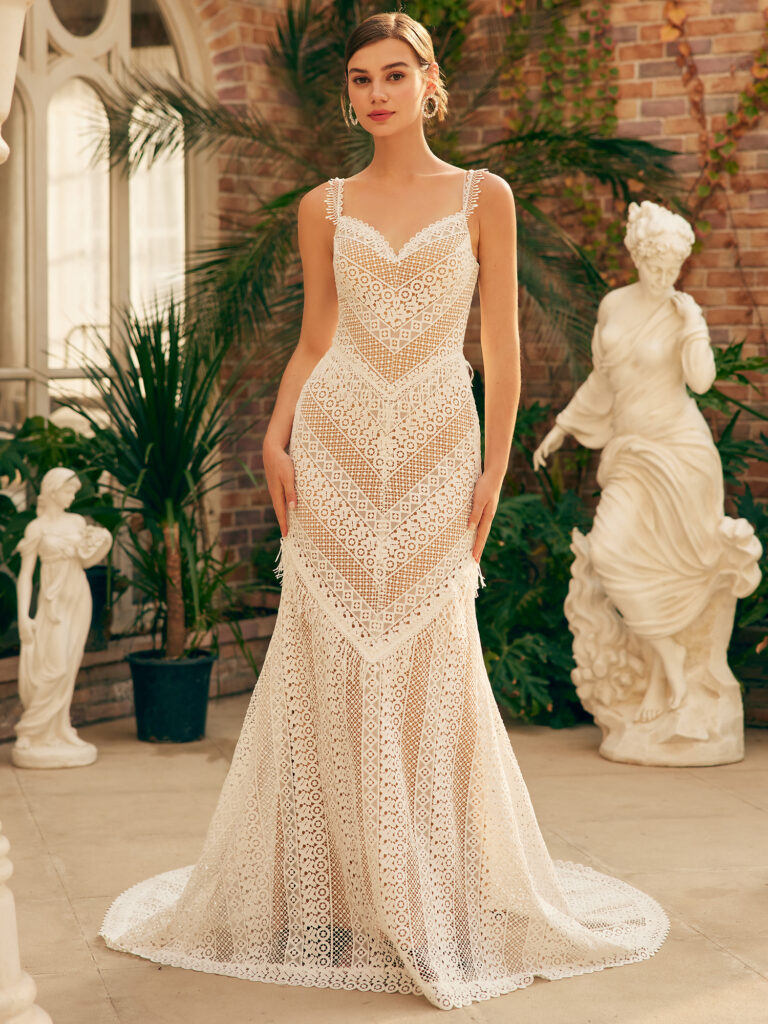 Backless Beauties
Boho dresses often feature stunning backless designs. Picture a delicately tied bow, an intricate lace pattern, or a simple open-back silhouette that adds a hint of allure. These details contribute to the overall romantic and free-spirited feel.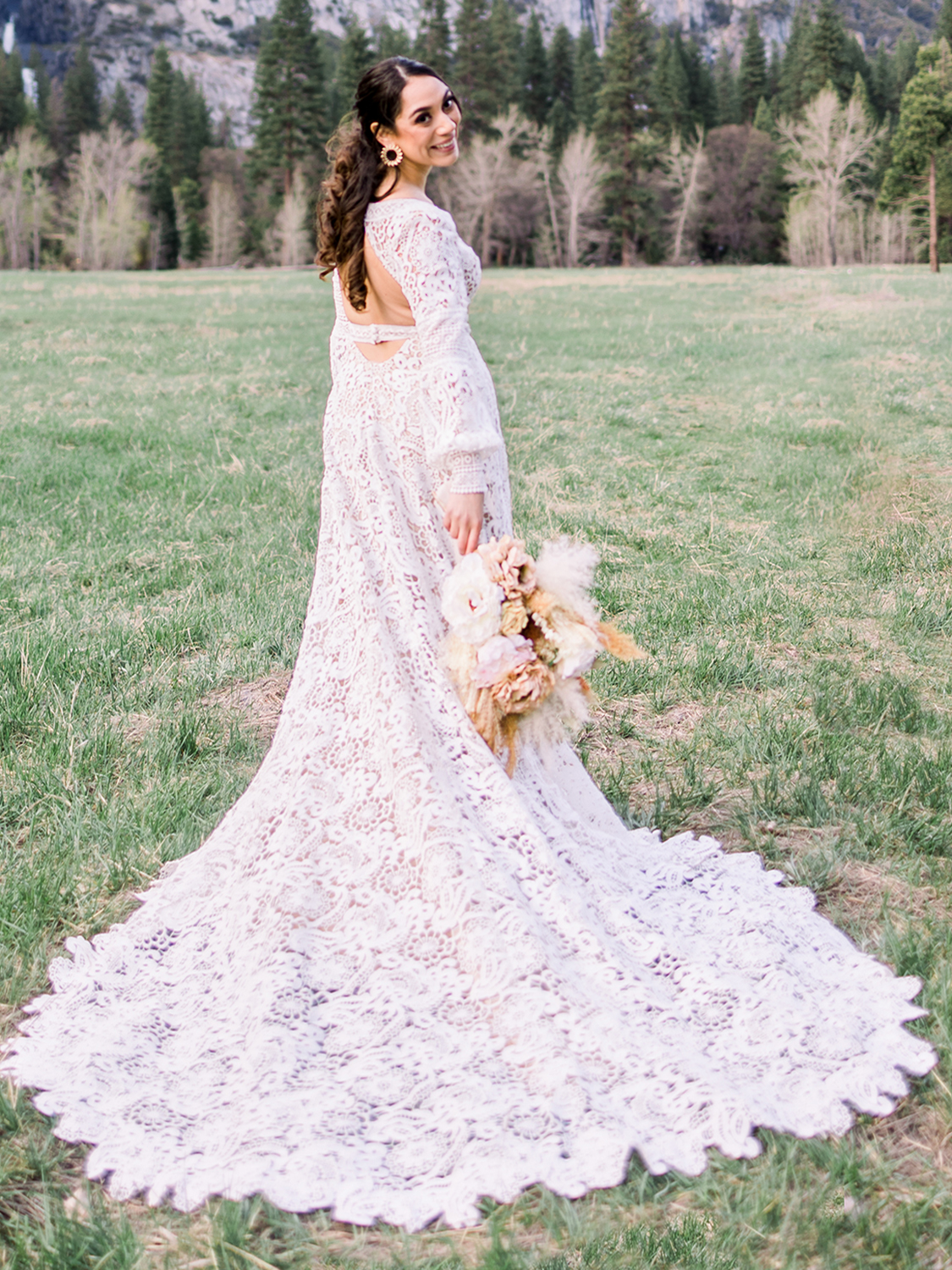 Bell Sleeves and Off-the-Shoulder Magic
Capture the essence of boho chic with bell sleeves or off-the-shoulder styles. These design elements create a sense of relaxed elegance, allowing you to dance the night away while exuding a timeless charm.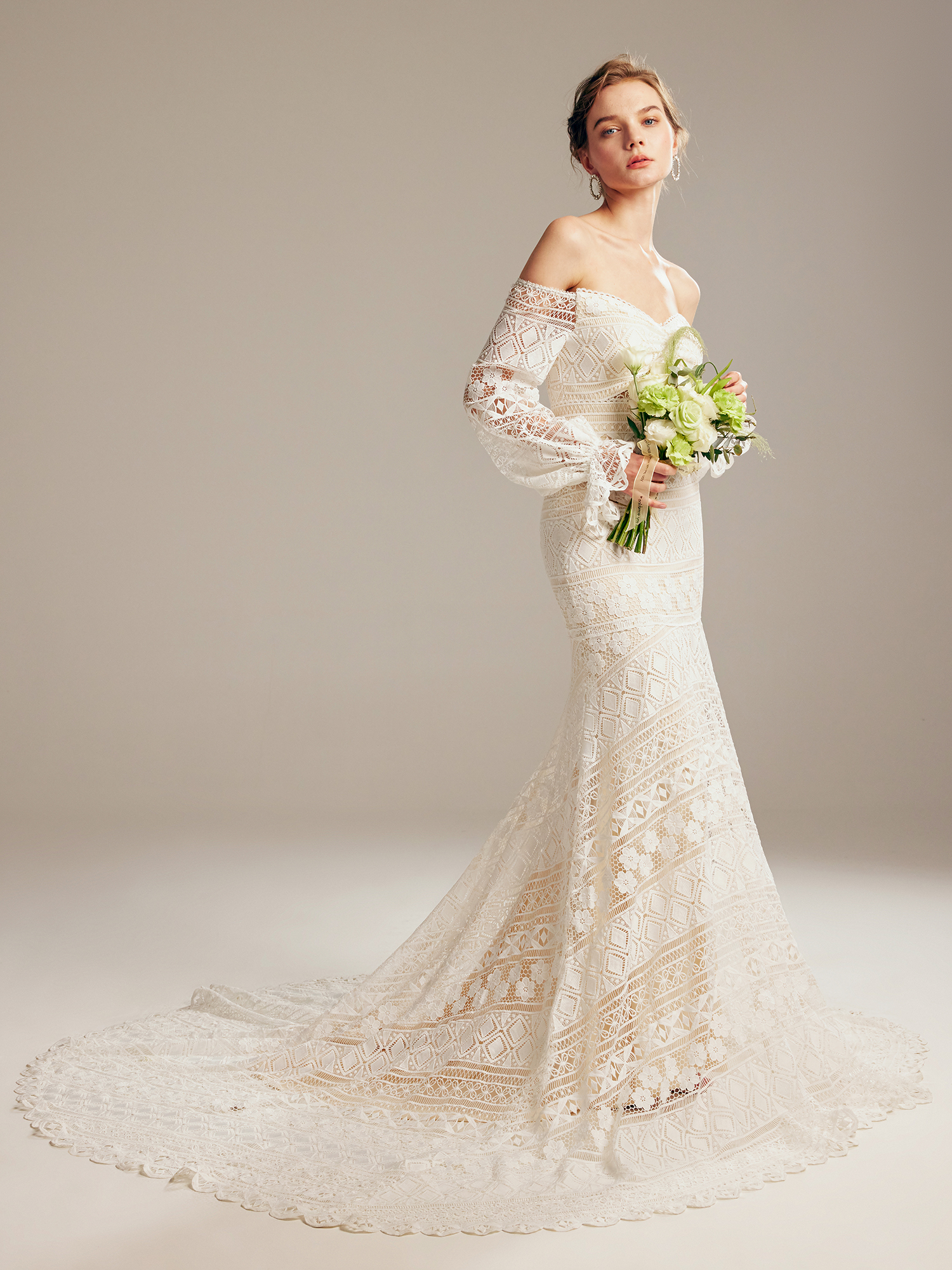 Conclusion
As we wrap up this journey through the whimsical world of boho wedding dresses, I'm left wondering—have you found your perfect match?
Whether you choose flowing silhouettes, embrace lace and crochet, opt for unexpected hues, or fall in love with backless and off-the-shoulder details, the key is to stay true to your bohemian spirit. Now, my fellow boho enthusiasts, go forth and embark on your dress-finding adventure. What comes next is a celebration of love, individuality, and the enchanting allure of boho weddings!
If you liked this post, you might also like:
FOLLOW ME:
VIRTUAL STYLING INSTAGRAM | PERSONAL INSTAGRAM | TWITTER | PINTEREST | BLOGLOVIN | FACEBOOK