19 Easy Ways To Spring-Clean Your Digital Space
Spring is often associated with cleaning and decluttering. We're all pretty used to doing a huge deep clean of our homes when spring-time comes. But how often do you do it for or digital space?
If you're like me, hardly ever, I presume.
Living in a mainly digital era, it is imperative that we clean our digital space as often as we do our physical one. With that being said, today's post is all about how to clean and declutter for newbies.
All of these are small easy steps anyone can add up to their spring-cleaning routine, whether you're an digital cleaning expert or not.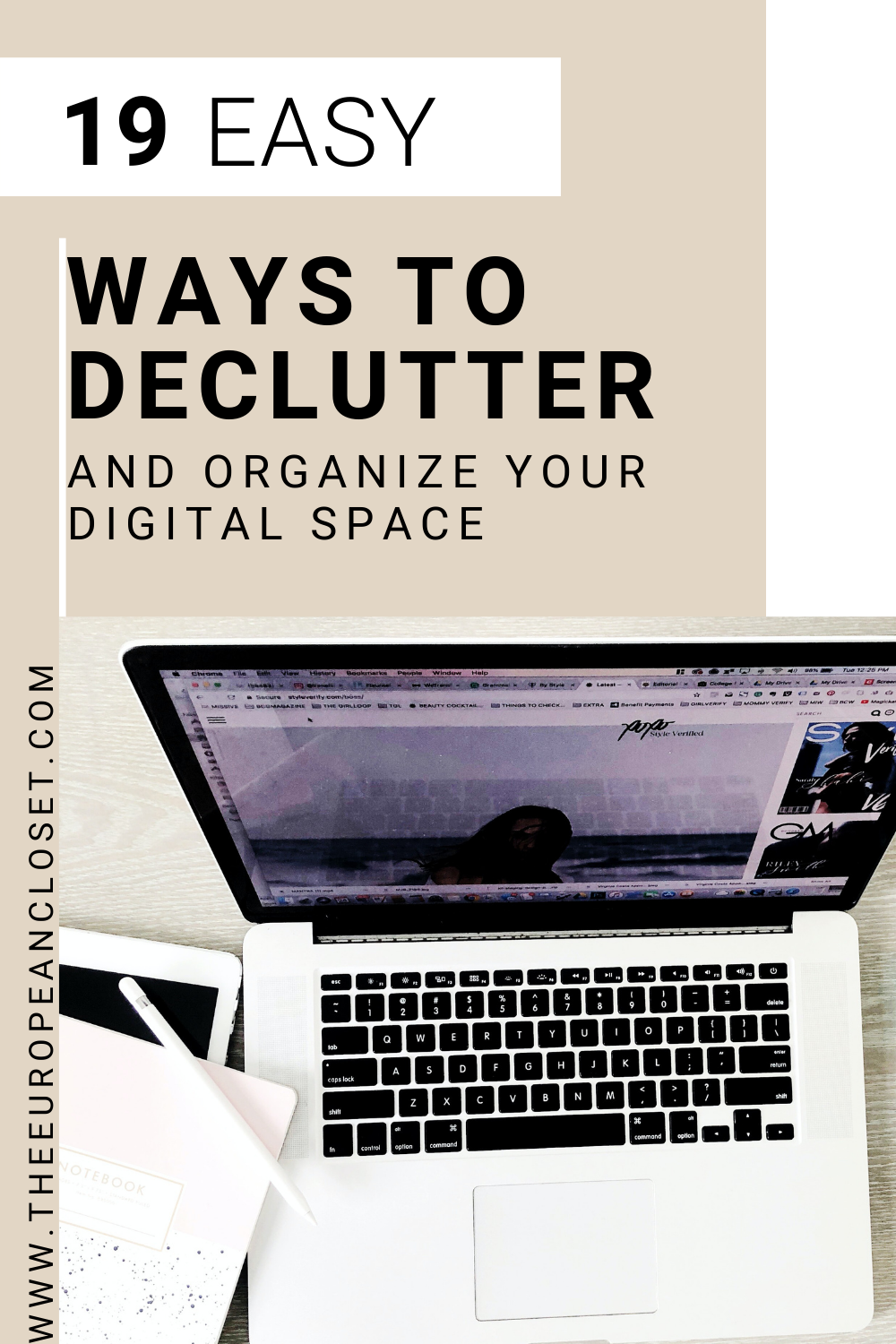 How to spring-clean your digital space
Clear out old screenshots
Reorganize your productivity software to meet your current needs
Change your phone background
Create a vision board for the next quarter
Unfollow people on social media
Delete contacts you no longer need
Organize your phone's home screen
Delete apps that you no longer use
Unsubscribe from email newsletters
Organize your email labels
Organize your browser toolbar
Clear your cloud storage
Declutter your browser extensions
Customize your finder sidebar
Run antivirus
Empty your trashcan
Declutter computer apps
Clear out downloads folder
Organize all your documents into folders
Do you usually spring-clean your digital space alongside your physical one?
FOLLOW ME:
VIRTUAL STYLING INSTAGRAM | PERSONAL INSTAGRAM | TWITTER | PINTEREST | BLOGLOVIN | FACEBOOK