Back to Cool: 7 Amazing School Backpack Essentials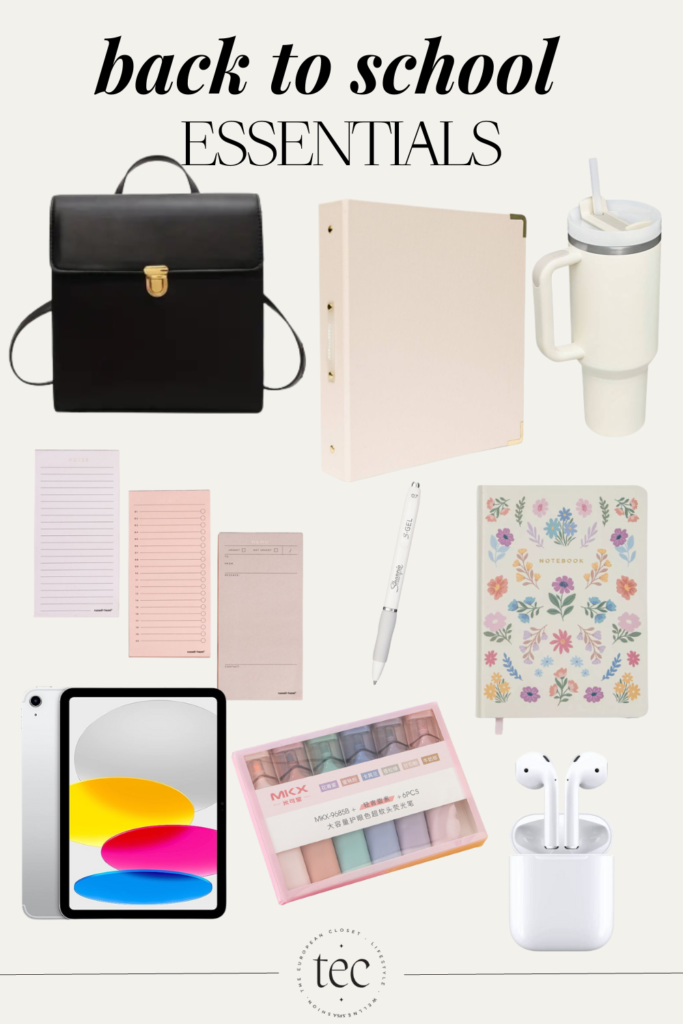 Ah, the back-to-school season is upon us again, and it's time to say goodbye to those lazy summer days and hello to early morning alarms, homework, and the daily school grind. But don't fret, because this year, we're turning that back-to-school frown upside down! Why? Because we've got a backpack full of fun and function just waiting for you.
In this blog post, we're going to dive into the must-have school backpack essentials that will not only keep you organized but also make your school year a blast. So, let's get ready to rock this school year with style, swagger, and a whole lot of swag in your backpack!
7 School Backpack Essentials
First things first, you need the right backpack to carry all your school essentials. Say hello to "The Mighty Backpack." It's not just a bag; it's your partner in crime throughout the school year. Opt for one with ergonomic straps to save your shoulders from the heavy load, and don't forget to show off your personality with a design or color that screams you. Buy your mighty backpack with free shipping with $49 purchase or fast & free store pickup.

Let's get down to business! The key to a successful school year is staying organized. Fill your backpack with binders, notebooks, and folders. Color-code them if you're feeling fancy. This will not only help you keep track of assignments but also make you look like the organization pro you truly are!

3. "The Tech Guru" - Laptop or Tablet
In the digital age, having a laptop or tablet is a must. It's your window to the world of knowledge (and, okay, maybe some social media too). Remember your charger, because no one wants a dead laptop in the middle of an important assignment.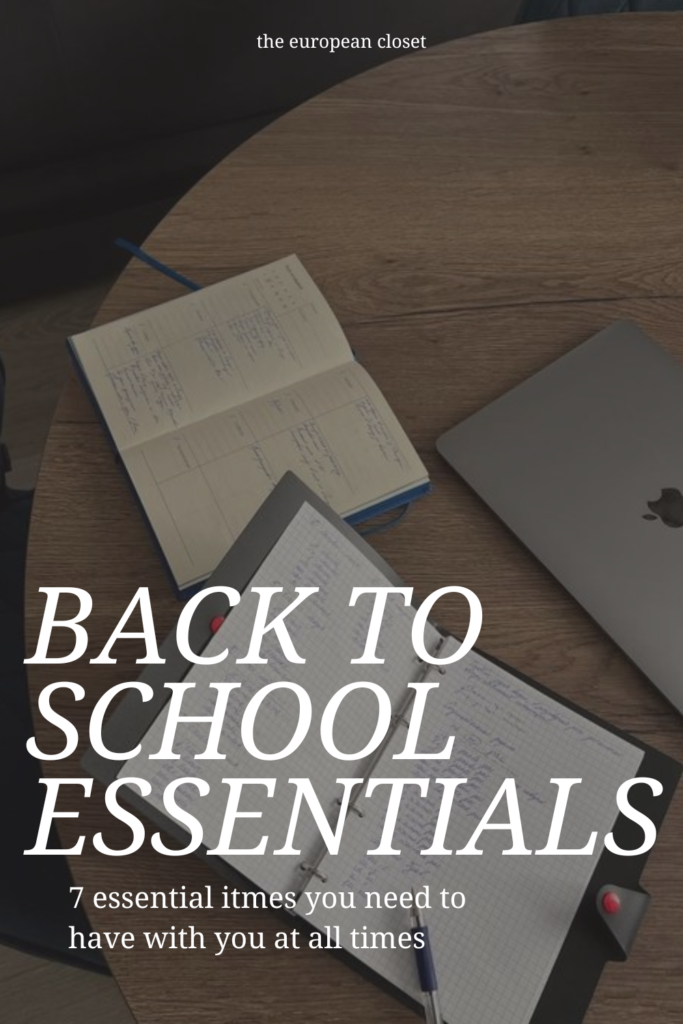 4. "The Writing Wonder" - Pens, Pencils, and Highlighters
Time to jot down notes, doodle during boring lectures, and highlight key information. A variety of colorful pens, pencils, and highlighters are your secret weapons for acing those tests and making your notes look Instagram-worthy.

5. "The Hydration Hero" - Water Bottle
Stay hydrated, my friend! A reusable water bottle is a must. You don't want to be caught running to the water fountain between classes. Plus, it's eco-friendly!

6. "The Homework Helper" - Planner or Calendar
Plan your days like a boss with a planner or digital calendar. Jot down assignments, project due dates, and, of course, your weekend plans. It's the secret to balancing work and play.

7. "The Entertainment Extra" - Earphones or Headphones
Sometimes, you just need to block out the world and focus on your work. Invest in some quality earphones or headphones to help you concentrate, or to simply jam out to your favorite tunes during lunch breaks.

With "The Mighty Backpack" and these essential items, you'll be strutting into the school year like a boss. Stay organized, stay motivated, and most importantly, have fun! School is not just about books; it's about making memories and building friendships that can last a lifetime. So pack your backpack with care, and let's make this school year one for the books!
If you liked this post, you might also like:
FOLLOW ME:
VIRTUAL STYLING INSTAGRAM | PERSONAL INSTAGRAM | TWITTER | PINTEREST | BLOGLOVIN | FACEBOOK