The Ultimate Healthy Girl Morning Routine
Mornings can be tough, but starting your day off on the right foot can make all the difference. A healthy morning routine can set the tone for the rest of your day, and help you feel energized, focused, and ready to take on whatever comes your way.
In this post, I'll share the ultimate healthy girl morning routine to help you start your day off right.
The Ultimate Healthy Girl Morning Routine
Hydrate
The first and most important step in any healthy morning routine is to hydrate. After a long night of sleep, your body needs to rehydrate to function properly.
Start your day with a glass of water or herbal tea to kickstart your metabolism and flush out toxins. Adding lemon to your water can also help aid digestion and boost your immune system.
Move Your Body
Exercise is a crucial part of any healthy lifestyle, and incorporating movement into your morning routine can help improve your overall health and wellbeing.
Even just a few minutes of stretching or yoga can help wake up your body and mind, increase circulation, and reduce stress. If you have more time, consider going for a walk, jog, or bike ride to get your blood pumping and your body moving.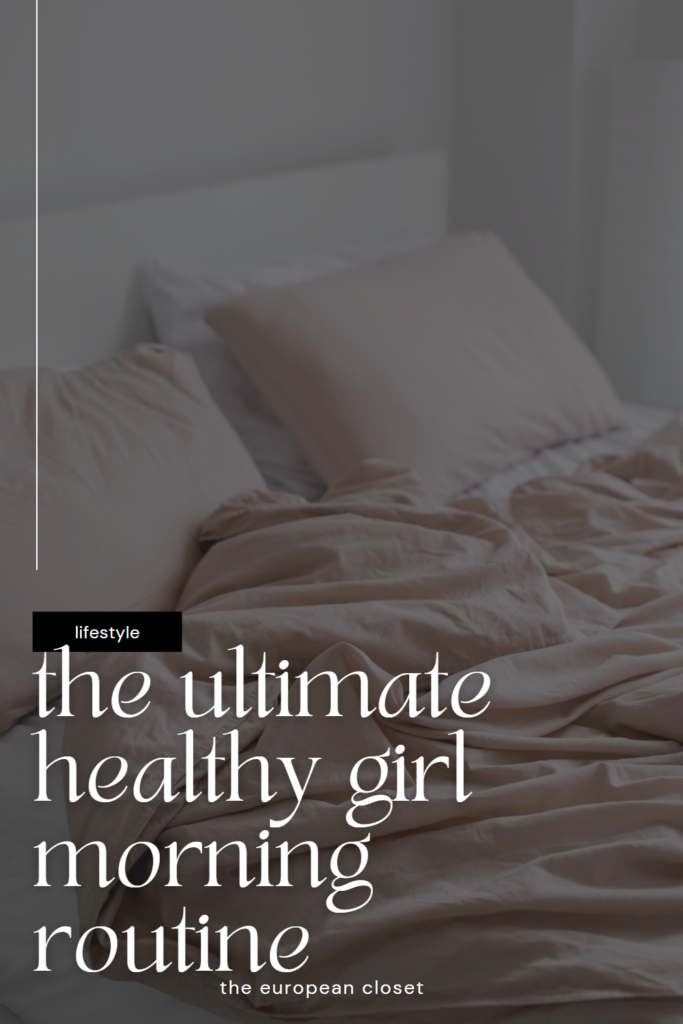 Nourish Your Body
Breakfast is often called the most important meal of the day, and for good reason. Eating a balanced breakfast can help fuel your body and brain, improve concentration and focus, and regulate blood sugar levels. Aim for a combination of complex carbohydrates, protein, and healthy fats to keep you feeling full and satisfied.
Some healthy breakfast options include oatmeal with fruit and nuts, a smoothie bowl with greens and protein powder, or avocado toast with eggs.
Practice Mindfulness
Starting your day with mindfulness practice can help reduce stress and anxiety, and promote a sense of calm and focus. Take a few minutes each morning to practice deep breathing, meditation, or journaling. This can help you cultivate a sense of gratitude and set intentions for your day. I love my 5 Minute Journal and couldn't recommend it more.
Plan Your Day
Taking a few minutes to plan your day can help you feel more organized and productive. Use a planner or journal to write down your to-do list or schedule for the day. This can help you prioritize tasks and feel more in control of your day.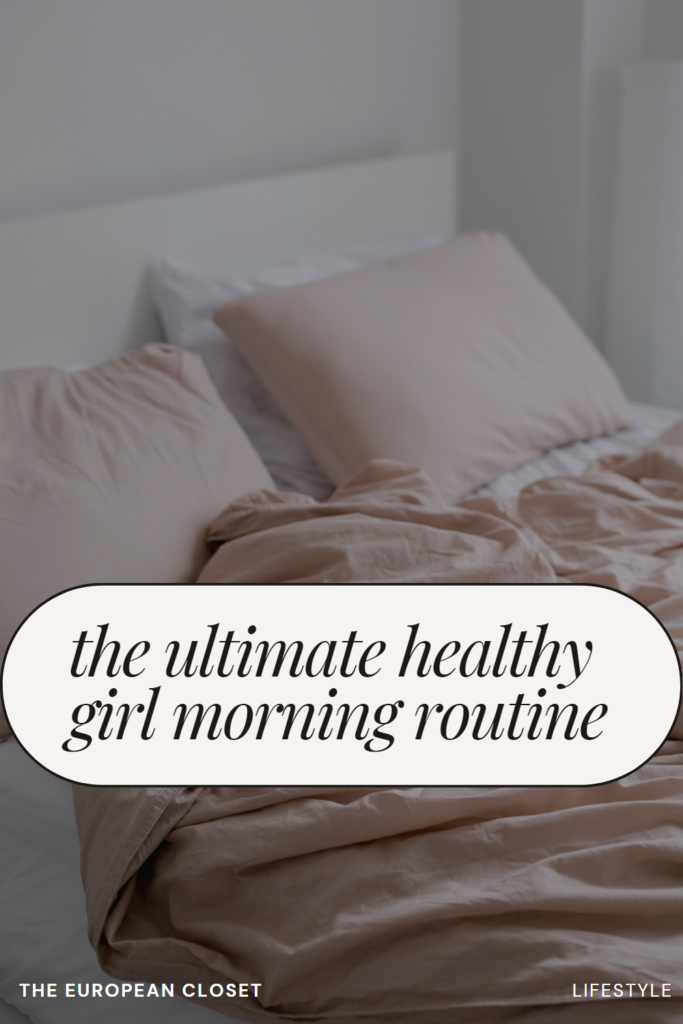 Get Ready for the Day
Taking care of your physical appearance can also help boost your mood and confidence. Take the time to shower, brush your teeth, and get dressed in a way that makes you feel good about yourself. This can help set a positive tone for your day and help you feel more prepared to take on whatever comes your way.
Bonus tip: Get enough sleep
Getting enough sleep is also an important part of a healthy morning routine. Aim for 7-8 hours of sleep per night to help your body and mind recharge, and feel rested and refreshed in the morning. Establishing a consistent sleep schedule and creating a relaxing bedtime routine can also help improve the quality of your sleep.
Incorporating these healthy habits into your morning routine can help you start your day off on the right foot and improve your overall health and wellbeing. Whether you choose to hydrate, move your body, nourish your body, practice mindfulness, plan your day, or get ready for the day - or all of the above - you're sure to feel the benefits of a healthy girl morning routine.
So, next time you wake up, try incorporating some of these habits into your morning routine and see how they transform your day!
If you liked this post, you might also like:
FOLLOW ME:
VIRTUAL STYLING INSTAGRAM | PERSONAL INSTAGRAM | TWITTER | PINTEREST | BLOGLOVIN | FACEBOOK