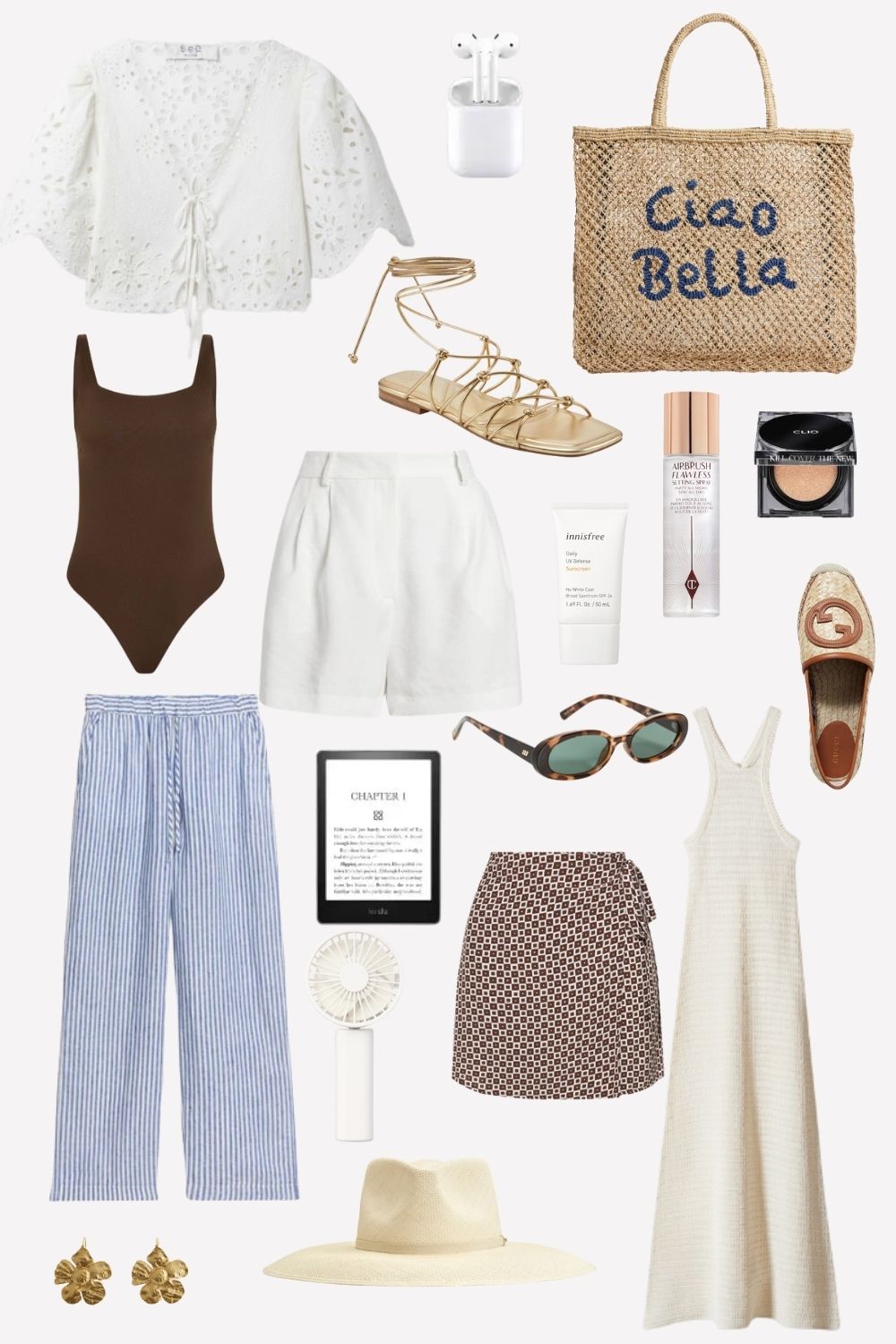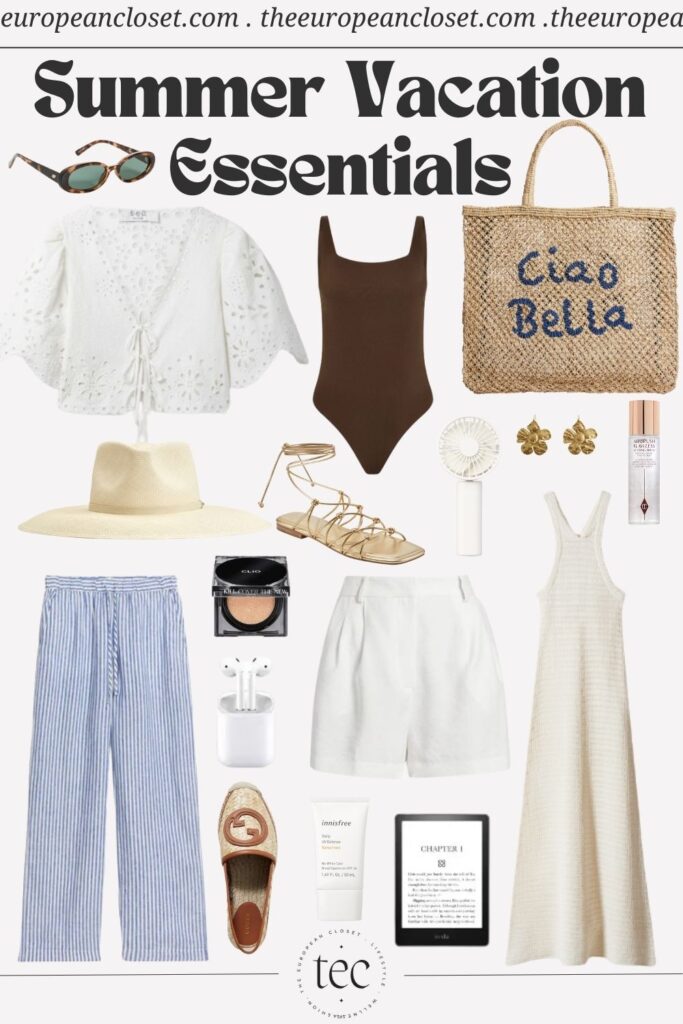 If you're looking for the best summer vacation packing list ever, you've come to the right place!
The sun is shining, the temperature is rising, and it's time for that long-awaited summer vacation. Whether you're heading to a tropical paradise, exploring a vibrant city, or relaxing by the beach, packing efficiently is key to ensuring a stress-free and enjoyable trip. In this blog post, we'll guide you through the essential items to include in your summer vacation packing list, so you can look stylish, feel comfortable, and make the most of your well-deserved getaway.
Summer Vacation Packing List
Lightweight Clothing
Opt for lightweight and breathable fabrics like cotton, linen, or chambray for your summer wardrobe. Pack a selection of breezy dresses, shorts, skirts, and tops that can be mixed and matched. Don't forget to include a swimsuit or two, along with a cover-up for beach days. Maximize your outfit options while minimizing space in your suitcase. A great place to get lightweight clothing is on Farfetch. Get 10% OFF Your First Order by Signing up for Farfetch.

Versatile Footwear
Choose footwear that is both comfortable and versatile to suit various activities. Pack a pair of sandals or flip-flops for beach outings, casual sneakers or espadrilles for exploring, and a pair of dressier shoes for evening occasions. If you plan on hiking or engaging in outdoor activities, add a sturdy pair of walking shoes or hiking sandals to your list.

Sun Protection Essentials
Shield yourself from the sun's rays with essential sun protection items. Include a wide-brimmed hat to protect your face and neck, a pair of sunglasses to shield your eyes, and a reliable sunscreen with a high SPF. Additionally, pack a lightweight and stylish cover-up or sarong for extra protection and to add flair to your beachwear.

Practical Accessories
Accessorize your summer outfits with practical yet fashionable accessories. Pack a roomy tote bag or backpack to carry your essentials while exploring. Bring a lightweight scarf or wrap that can double as a cover-up, headscarf, or an extra layer for cooler evenings. And don't forget to pack a foldable umbrella for unexpected rain showers.

Essential Toiletries
Keep your toiletries minimal but essential. Include travel-sized bottles of shampoo, conditioner, and body wash, along with your preferred skincare products. Remember to bring a moisturizer with SPF for daytime use. Pack a travel-sized hairdryer, hairbrush, and any styling tools you need. And of course, don't forget your toothbrush, toothpaste, and any medications you may require.

Entertainment and Gadgets
If you plan on capturing memories or staying connected, don't forget to pack your smartphone, charger, and portable power bank. Consider bringing a good book or an e-reader for relaxing by the pool or during travel. A portable Bluetooth speaker can also add a fun element to beach days or hotel room ambiance.

A well-planned summer vacation packing list ensures you have everything you need without the stress of overpacking. Remember to pack lightweight and versatile clothing, comfortable footwear, sun protection essentials, practical accessories, essential toiletries, and any necessary entertainment gadgets.
By preparing ahead of time and packing smartly, you'll be ready to enjoy your summer getaway with ease, confidence, and style. So, grab your suitcase, tick off your packing checklist, and get ready to create beautiful memories during your summer vacation!
If you liked this post, you might also like:
FOLLOW ME:
VIRTUAL STYLING INSTAGRAM | PERSONAL INSTAGRAM | TWITTER | PINTEREST | BLOGLOVIN | FACEBOOK