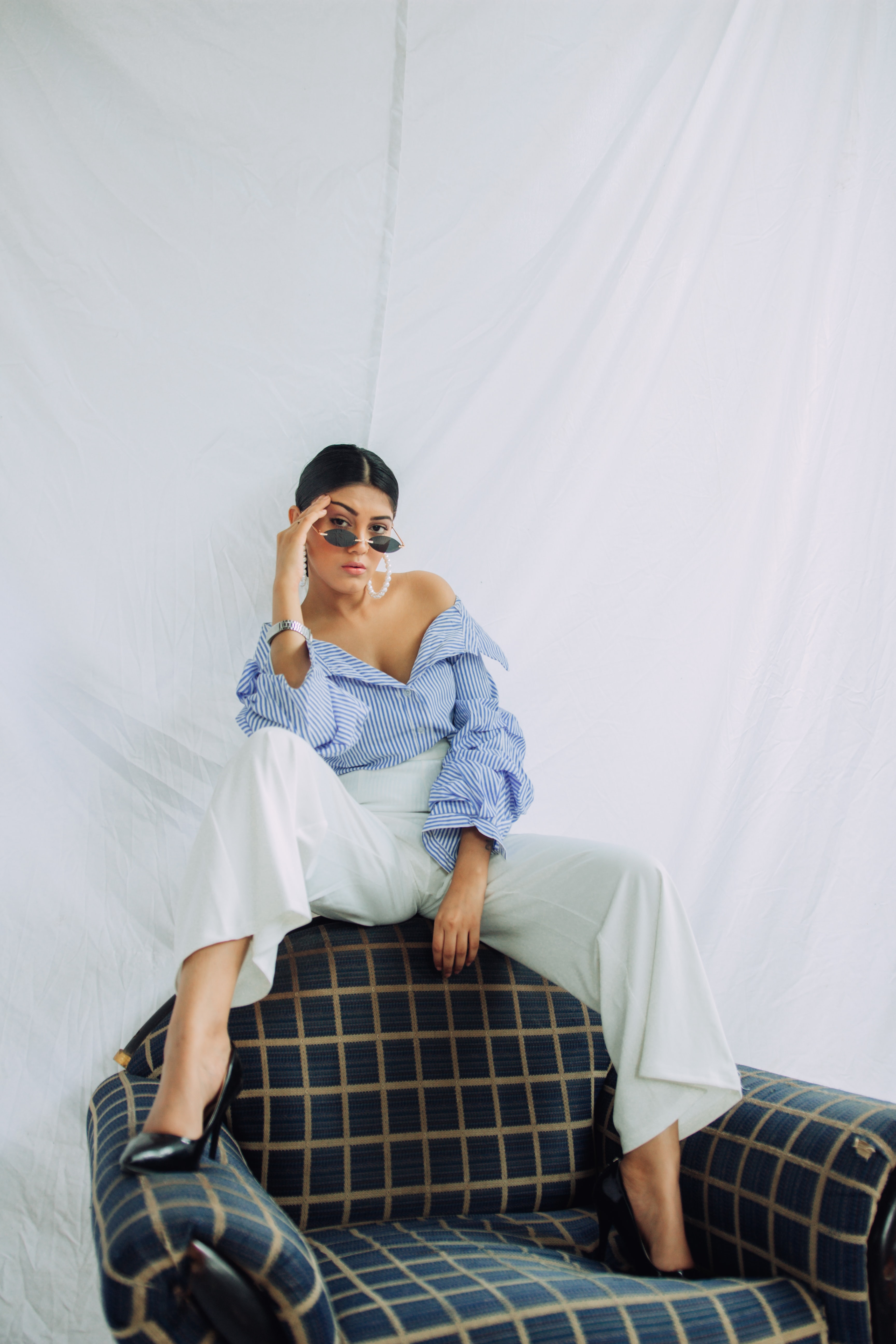 Looking for new ways how to style white pants? I've got you covered.
White pants are a staple in everyone's wardrobe. They are the perfect piece to wear especially during spring.
I'm sure by now a ton of ways on how to style white pants have appeared on your Pinterest home page, but today I thought I'd help you a bit more by giving you six ways you can wear white pants.
The looks I'm about to show you are divided into two categories: casual looks with white pants and formal looks with white pants. Depending on where you will be going, use this blog post as a way to get inspired on what to wear.
RELATED: 20 Cute Casual Spring Outfits to Try Today
Disclaimer: This post contains affiliate links which means I may receive a small commission when you purchase an item through these links. There is no additional cost to you.
How To Style White Pants – Casual Looks
Disclaimer: The photos on this post are not mine. Credit goes to the owners.
If you want to wear white pants for a more casual look, go for laid-back tops like a white cropped top and pair them with sneakers, like in the picture below.
Shop the look on Beginning Boutique
Keeping the monochromatic vibes, go for a layering combo of your favorite white crop top, a white shirt (leave It open), a more fitted pair of white pants, and some white sneakers.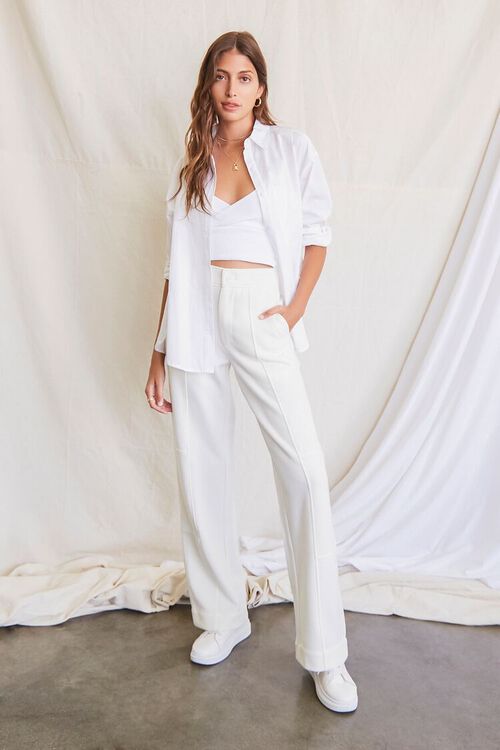 Get the look from Forever21
Lastly, for a sporty feel, pair white cotton pants,a brallette, an oversized blue shirt and cream sneakers. Add a bute mini backpack and you're good to go.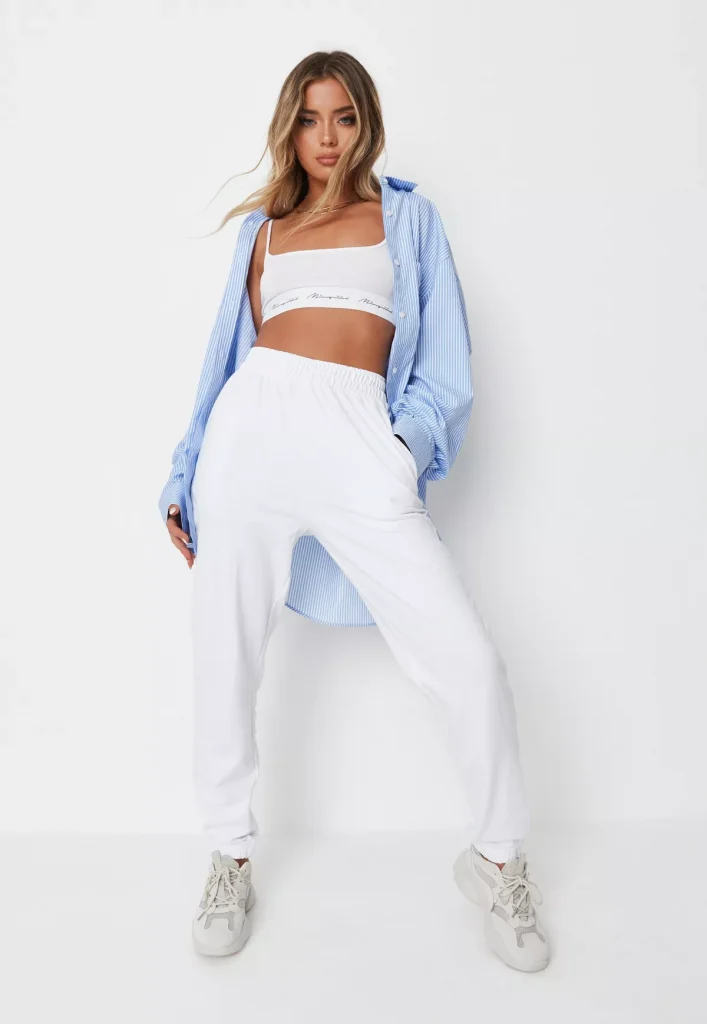 Shop this look on Missguided
How To Style White Pants – Formal Looks
If you're into the whole suit trend, why not try this outfit? Use your favorite tailored white pants, a white short-sleeved cropped blazer, some sandals and a slouchy clutch and you have the perfect effortless cocktail look.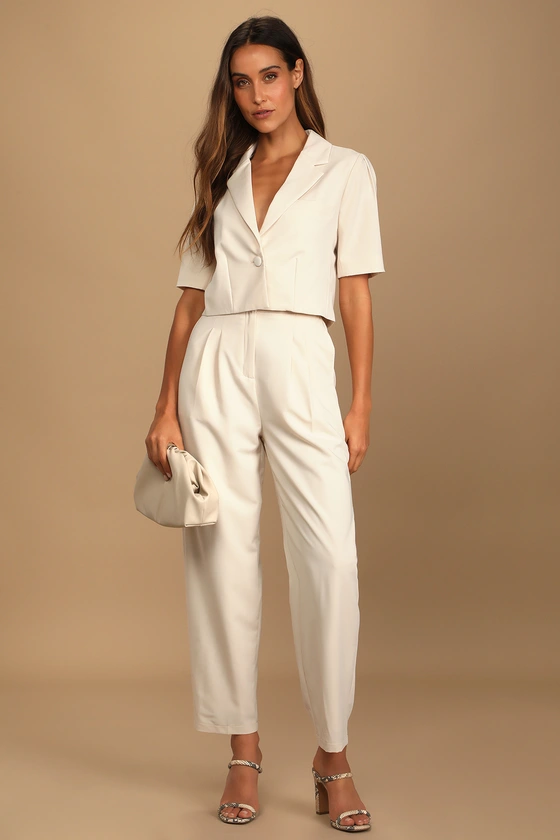 Get the look from Lulus
Keeping the same vibes, you can also try a black long-sleeved cropped blazer with your white pants, a clutch, and sandals to achieve the perfect office look. CEO, who?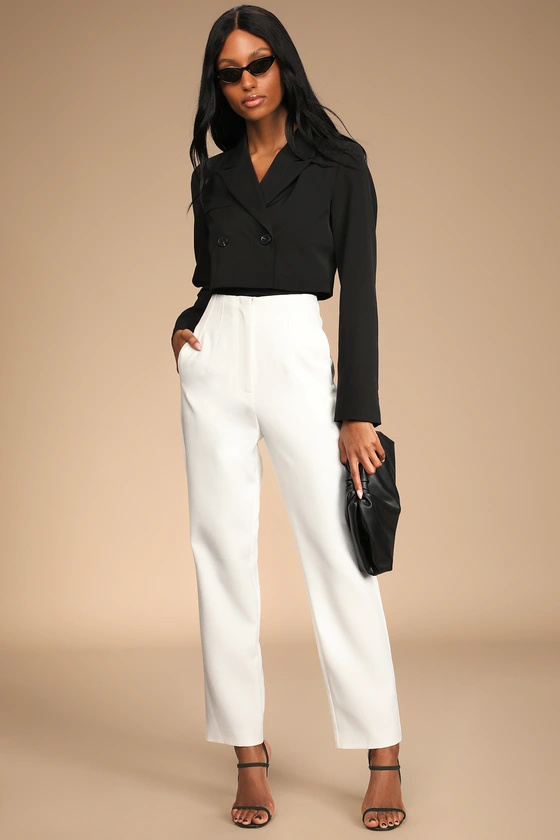 Get the look from Lulus
For a more fun, yet still chic look, pair a white corset top with straight leg white pants, a mini bag and some fun sandals.
Shop the white pants on Beginning Boutique
If you liked this post, you might also like:
FOLLOW ME:
VIRTUAL STYLING INSTAGRAM | PERSONAL INSTAGRAM | TWITTER | PINTEREST | BLOGLOVIN | FACEBOOK