Notion is my go-to productivity system for everything in my life. I use it to organize all aspects of my life. Today we'll talk about how to create a content calendar in Notion.
Pst… There's a freebie hidden in this post. Make sure to read the post until the end!
If you're a content creator and you want to start using Notion to organize all your content, I got you!
In this step-by-step article, you'll learn how to create a content calendar in Notion as well as a few beginner tips for using Notion.
HOW TO CREATE A CONTENT CALENDAR IN NOTION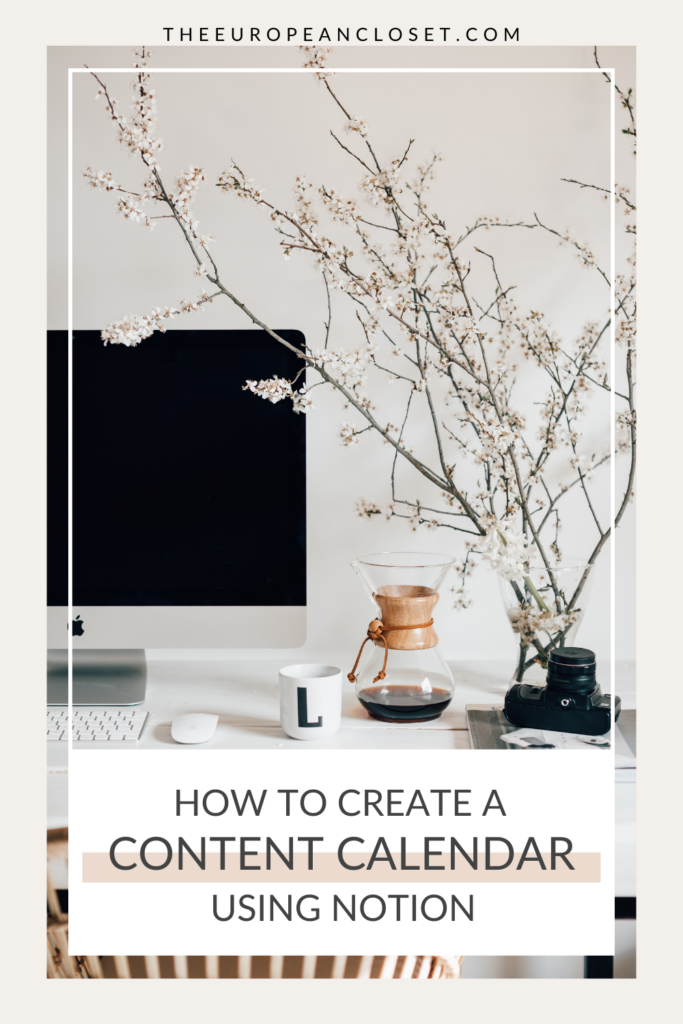 Creating a content calendar in Notion is a lot easier than it seems. I know Notion can look like a 4-headed monster when you first look at it but trust me- it's super easy to get the hang of it and use.
To start off, let's create a table.
To create this:
Start by clicking on the plus sign next to the word "private". This will create a new page.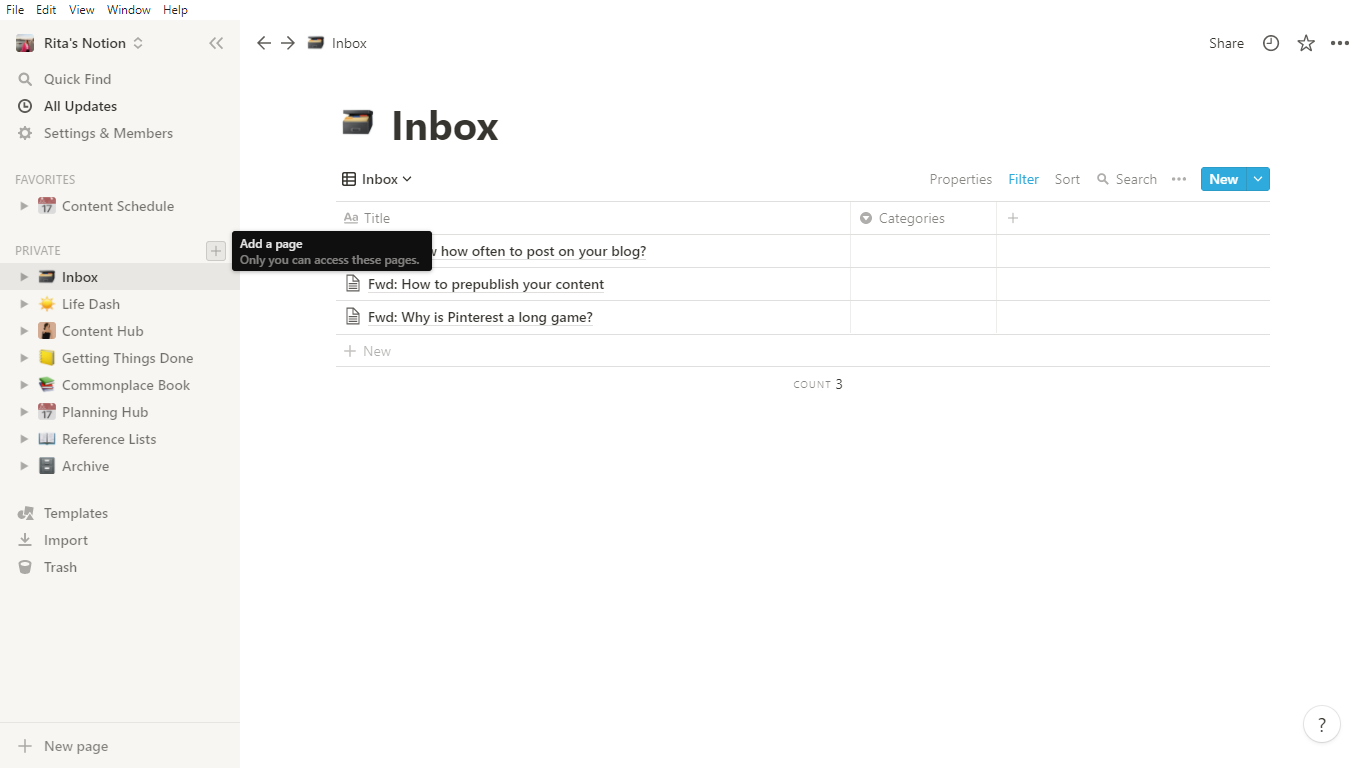 Once you click on it, a new page will be created and it will look something like this: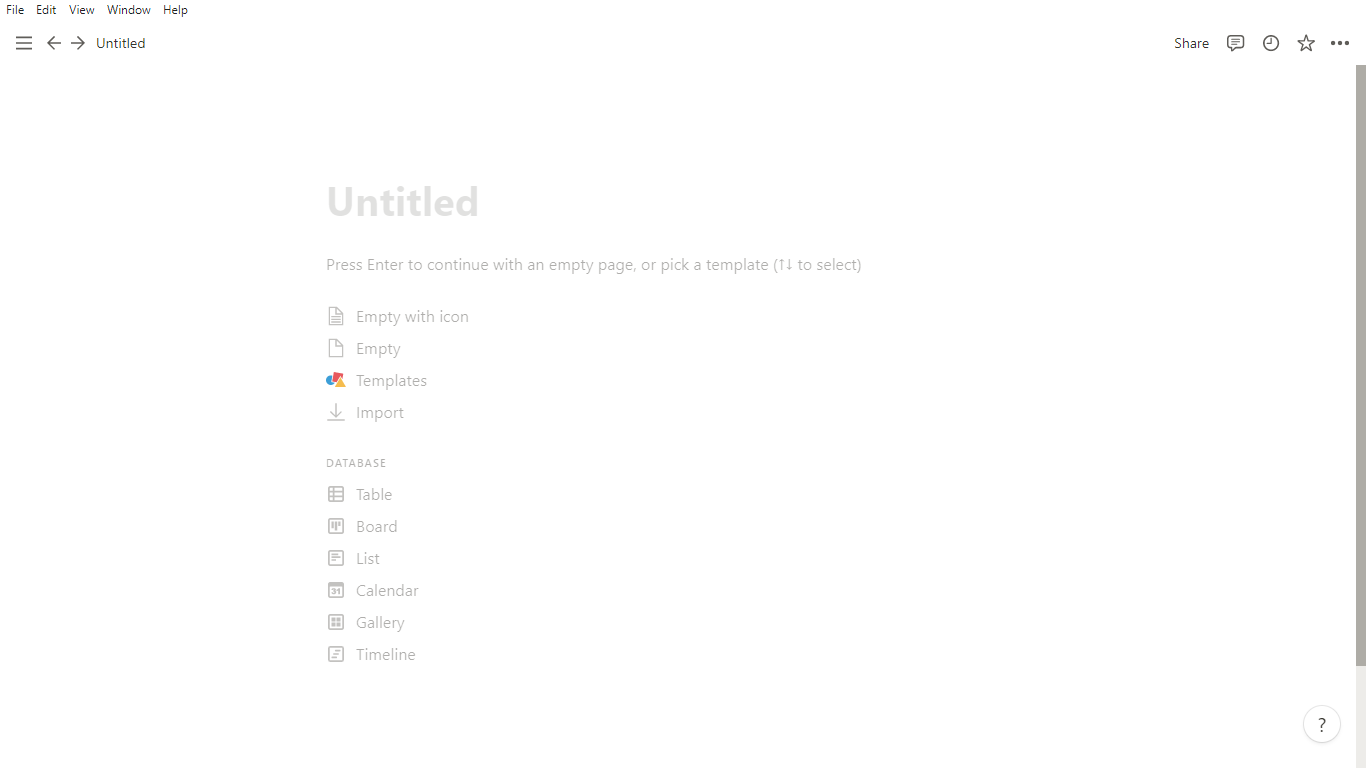 2. Select the table option – this will transform it into a spreadsheet type of page. If you prefer a kanban board or a calendar view, don't worry, I'll cover that later on.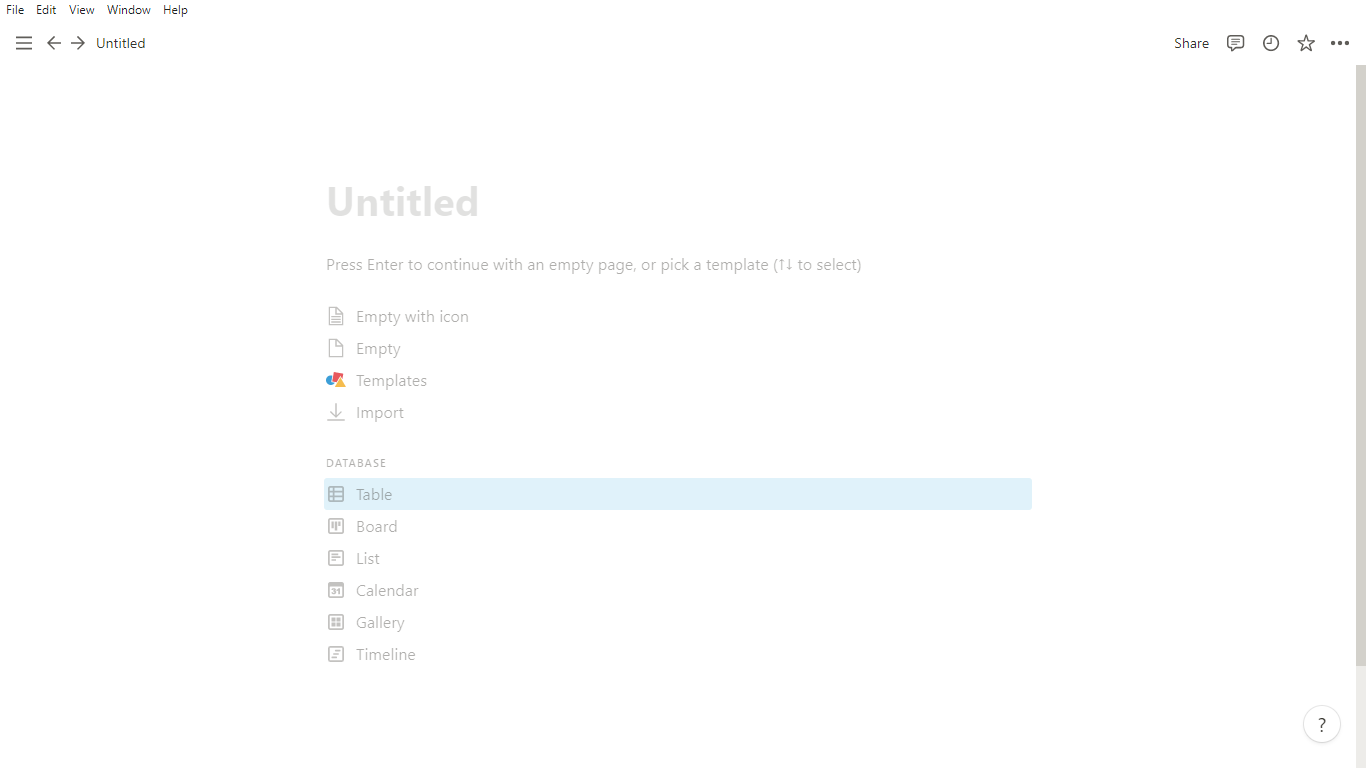 3. Now add your title and choose an emoji that you like. I just wrote "content calendar" and added a calendar emoji. Once that's done, you can start playing with the properties.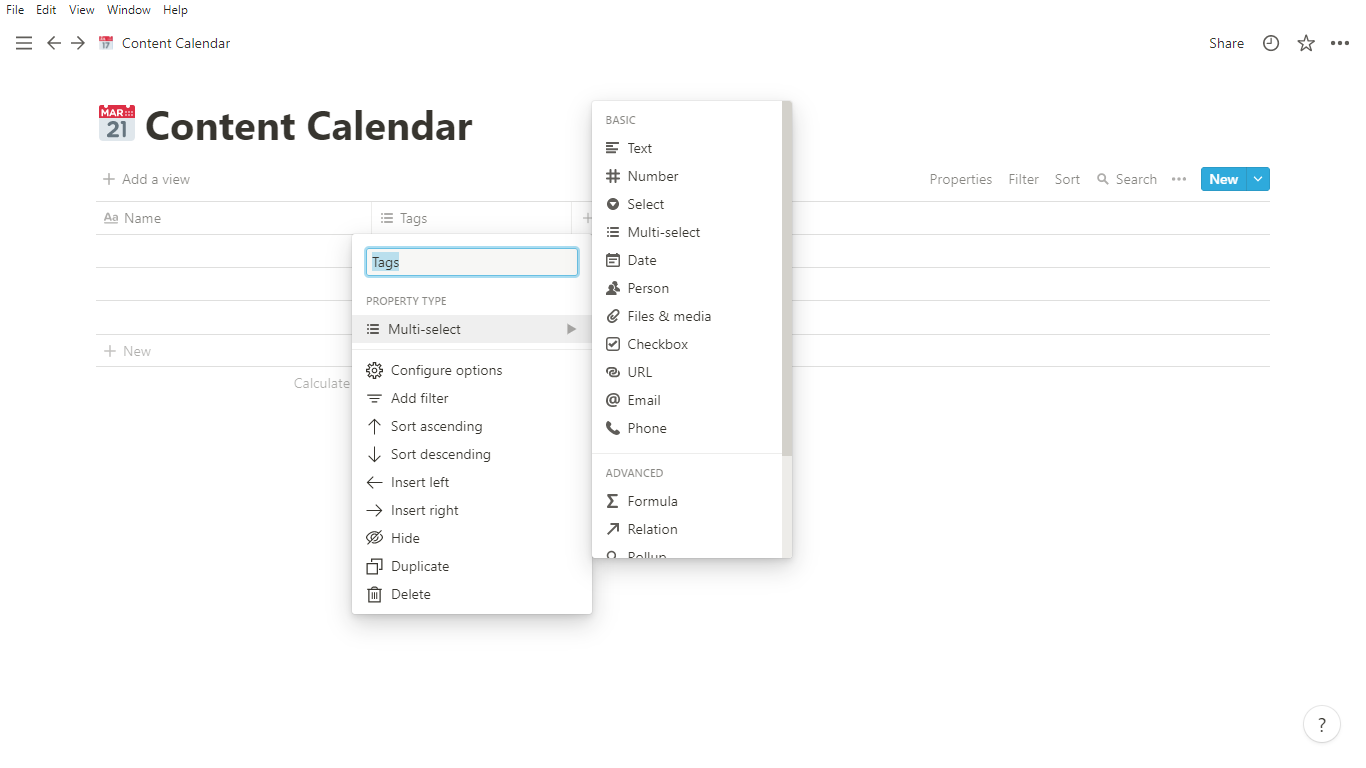 4. Now it's time to add any properties you want. If you're starting off I'd recommend a date property, a status property, a category property, and a type of content property (if you're using the calendar for more than 1 platform).
In the end, it will look something like this: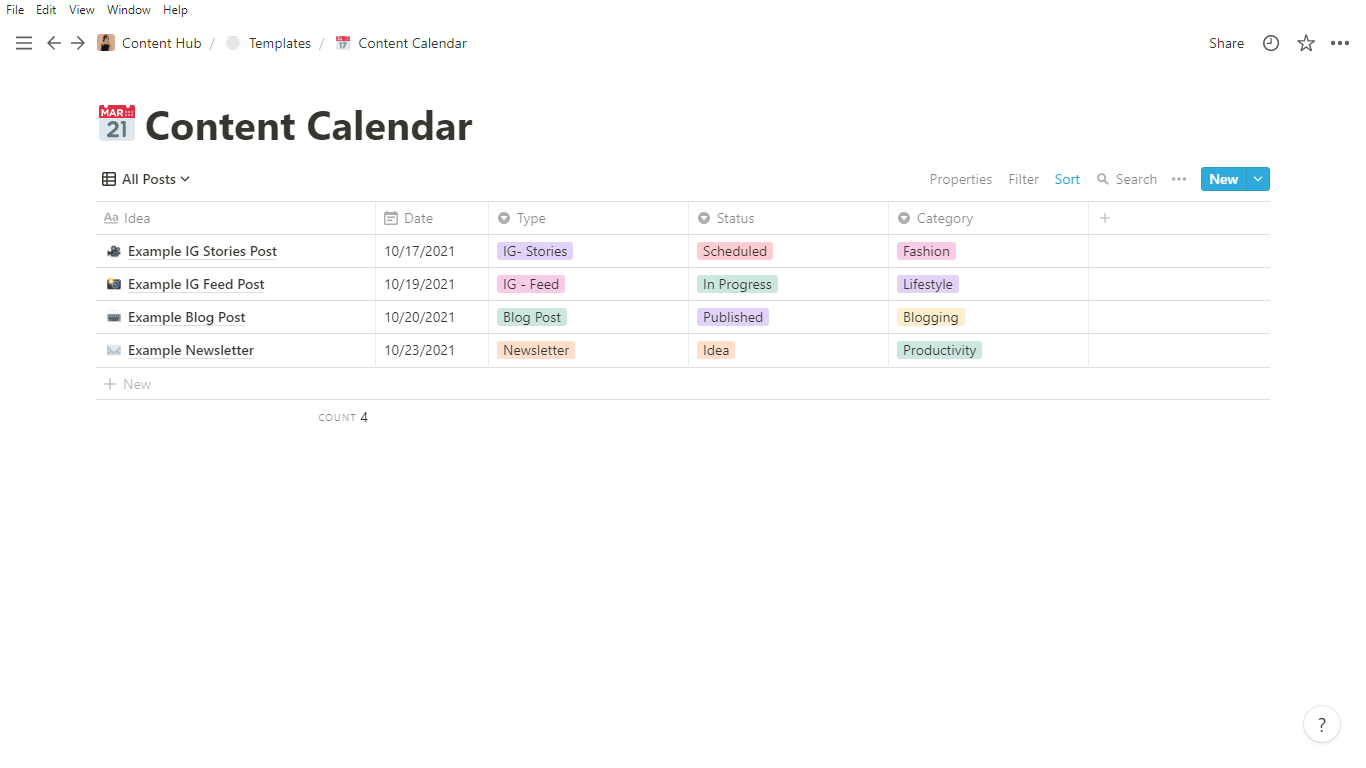 Now, if you want to keep it super simple, you can stop here and you'll have a super helpful content calendar. But if you want to take it a spet further follow the steps below.
5. Let's create new views! For that click on "add view" on the top left corner of your table. Then you can create a whole bunch of new views for your calendar like a calendar view, a kanban board view and a few more.
6. Let's add filters. Filters are a great way to organize your content. In the picture below, I'm showing you how to add a filter that only shows content that has a publish date to it.
But you can add any filter you want. For example, you can add a filter that shows only posts that are not published, to help you visualize content to be created better.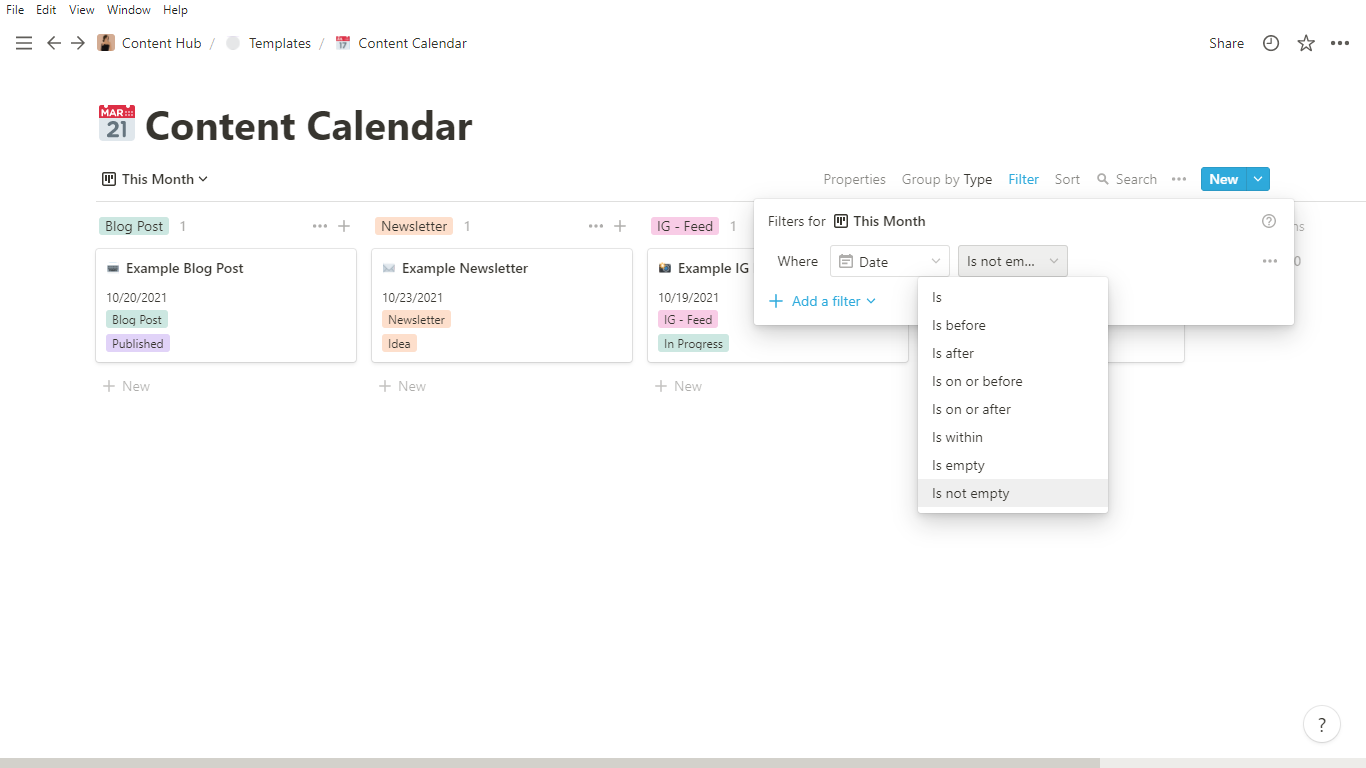 7. Finally, let's talk templates. The cool thing about Notion is that you can create templates within your databases so you don't have to create things from scratch. Just click on the arrow beside "new", then click "Add new template". Now you can create a template for all your platforms.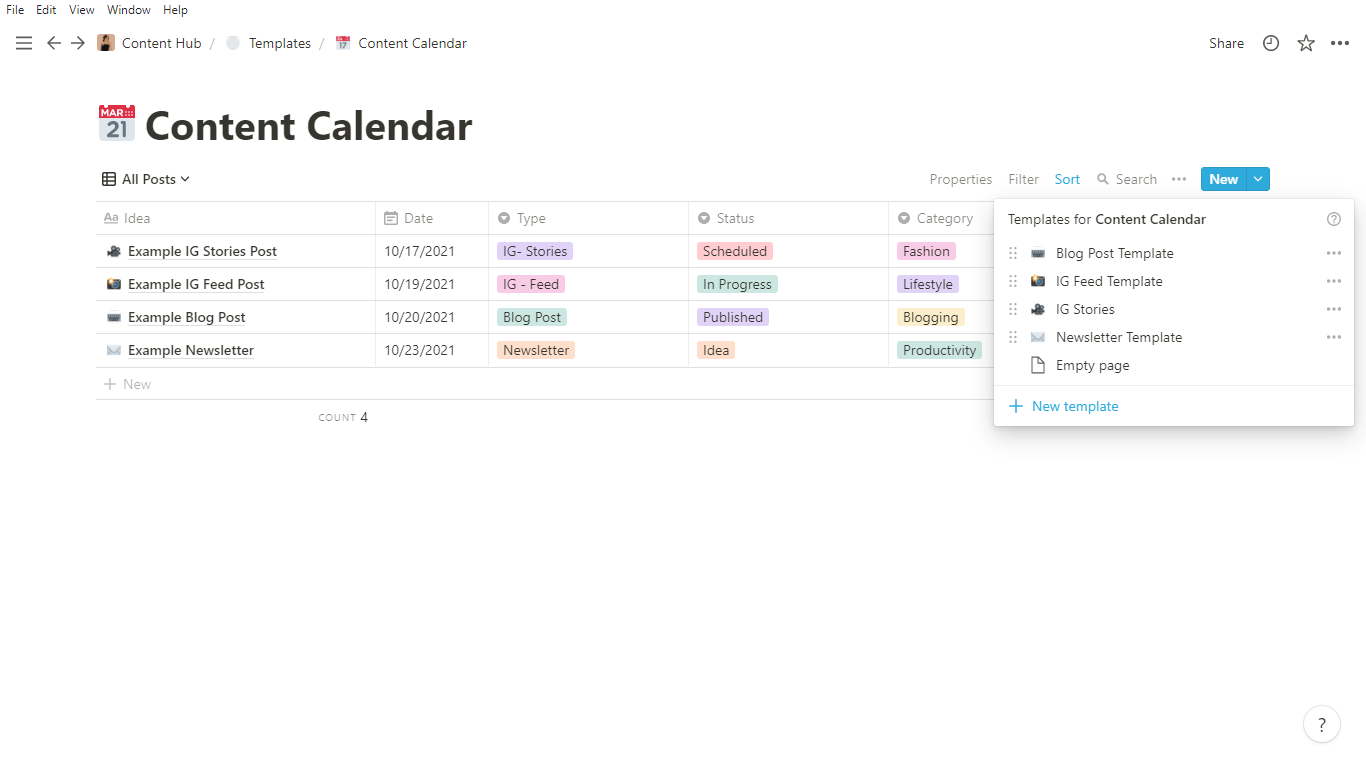 So, this is how to create a content calendar in Notion.
BUT WAIT!
If you're not up to creating your content calendar from scratch I have created a FREE content calendar Notion template for you! Just sign up below to start using it right away.
FOLLOW ME:
VIRTUAL STYLING INSTAGRAM | PERSONAL INSTAGRAM | TWITTER | PINTEREST | BLOGLOVIN | FACEBOOK