2021 Bullet Journal Setup - Simple and Minimal
Welcome to the first post of 2021 here on The European Closet! And we're starting off with a favorite of mine: a bullet journal setup!
2020 was my first full year bullet journaling and I have to say I've loved every single bit of it. I'm not an artsy person but my bujo helped me not only to stay organized but also to be a bit more creative on my day-to-day life.
When it was time to decide my planning method for 2021, I didn't even think twice. I got another Leuchtturm 1917 notebook (this time in light pink) and got to work.
I thought of trying out another notebook brand to use as my bujo, mainly because Leuchtturm 1917 notebooks have 80gsm paper, which is very thin, but I ended up going with it anyway. Why? Because they were the only brand I found that had 250-page notebooks that wouldn't cost me a kidney. They are still kind of pricey for a notebook, but luckily I got mine on Black Friday, so I got a discount.
But enough about me rambling, let's get right into what you're here for: my setup.
Cover Page
This year, I decided to steer away from colors on my bullet journal. The only colors you will see on this setup is black and grey.
As far as drawings go, I've kept it pretty simple with only a few super simple botanical drawings here and there. I thought about going draw-less but then I thought the spreads were missing something.
For my cover page, I just wrote hello 2021 and added two branches on each side.
On the left side, I added my key. I know this key by heart at this point but I decided to add it anyway.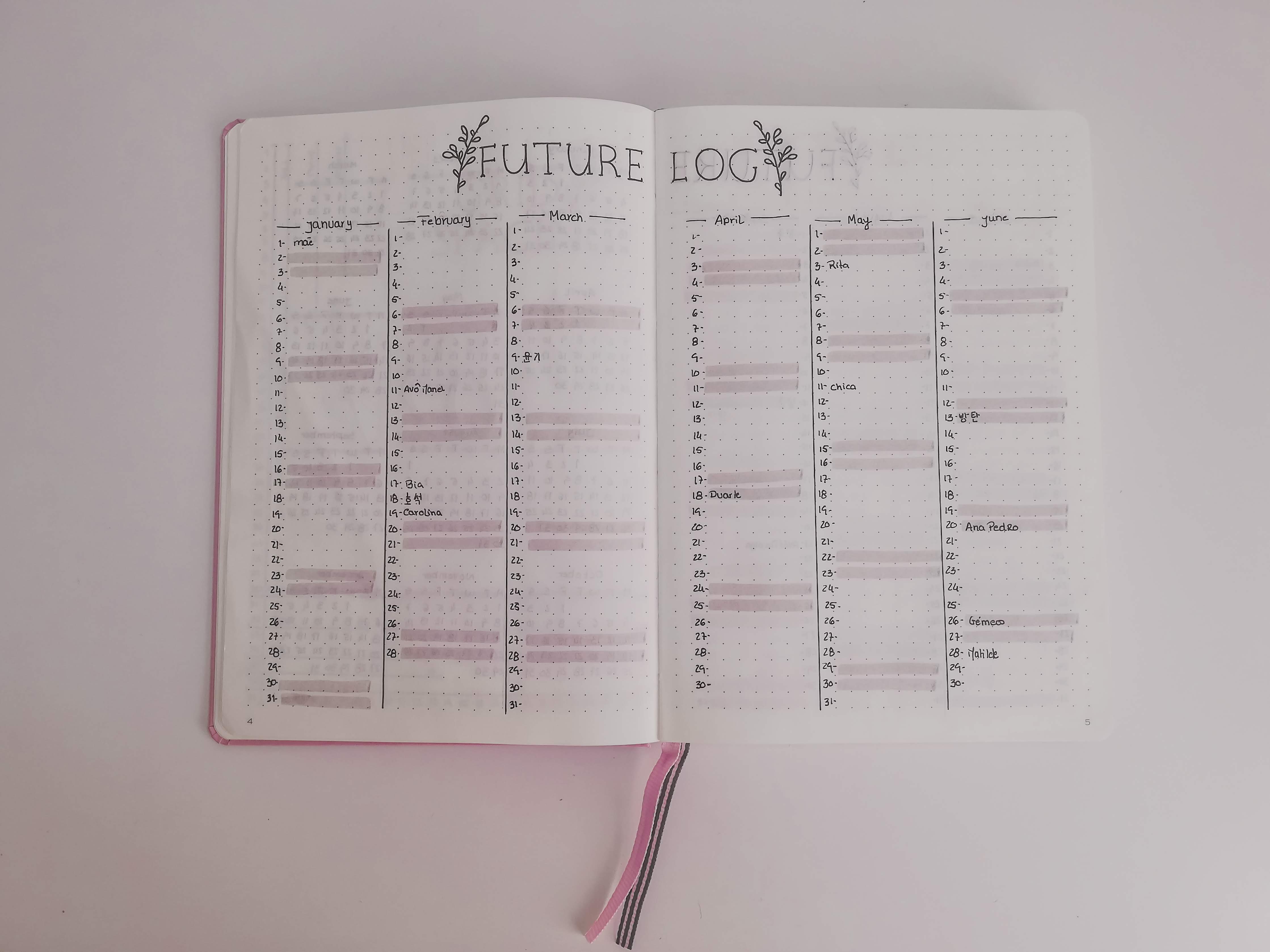 Future Log
Before we continue, I just wanted to tell you that I will not be showing all the spreads on my setup because some pages have sensitive info. They are boring spreads anyway, so don't worry.
For my future log, I kept it super simple. I adapted the future log spread I did on my 2020 bujo to make it fit the style I'm going for on this one.
I used a total of 4 pages for this future log. I just wrote 3 months on each page and listed out the days vertically. To make it easier to visualize weeks on this spread, I highlighted the weekends with a grey Zebra Mildliner.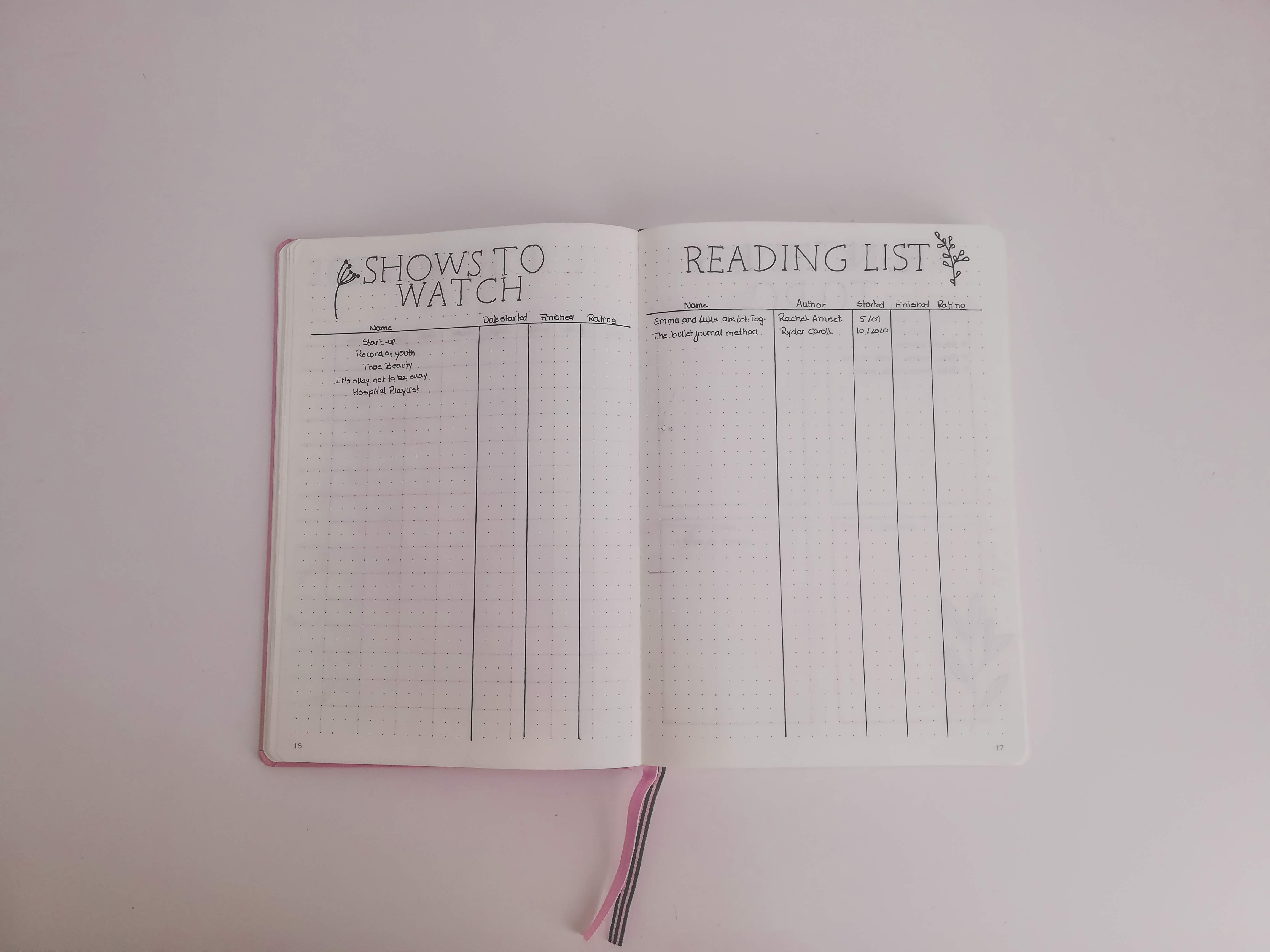 Shows To Watch & Reading List
Next up we have my shows to watch and books to read spreads. As you can see from the image, I pretty much haven't filled them in because I just couldn't be bothered. But I will get to it.
I love these spreads because I'm always getting book and show recommendations from friends, family and just people online and I like to jot them down so I don't forget.
Again these spreads are super simple and all done with just a pen. This is the style that I like the most and that makes sense to me.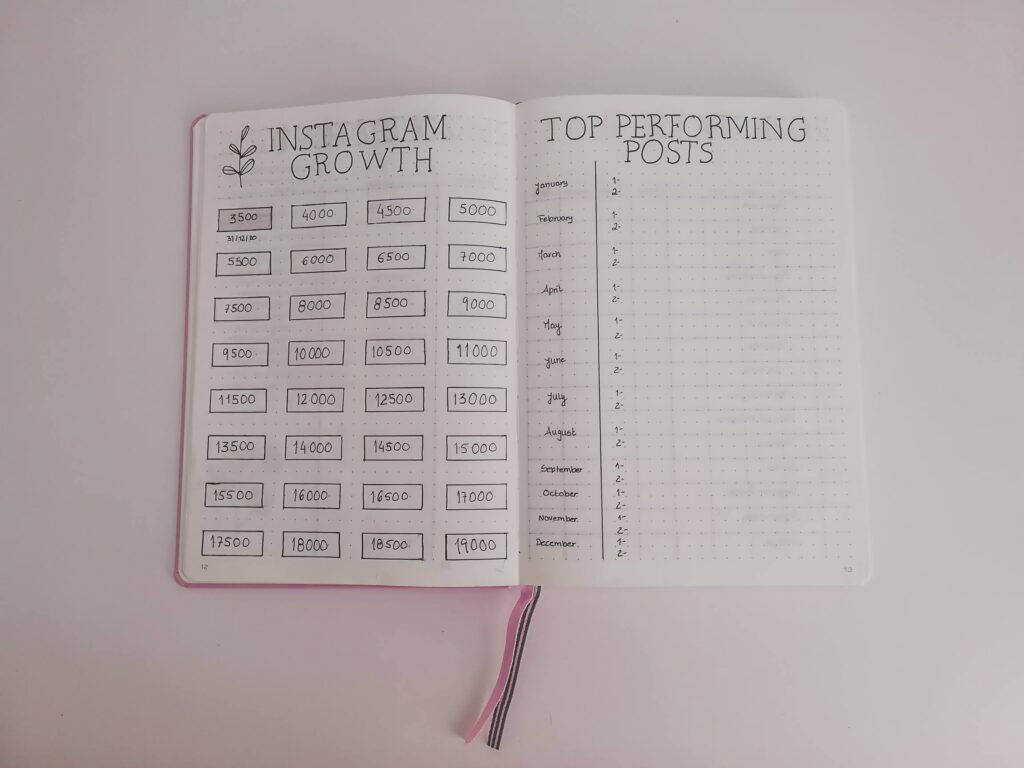 Instagram Growth & Top Performing Posts
We're finally getting into the blog/ social media related spreads.
I created an Instagram growth tracker to keep track of @theeuropeancloset's growth throughout the year. My goal is to get to 10k by the end of the year so this is a good spread to help me keep track of things.
Next to it, I have my top-performing posts page. I decided to create this page after seeing it on the DaisyButter blog. She too has a page like this on her bullet journal so I thought why not?
The goal of this spread is for me to see which posts you guys like the month in any given month. That will help me create content that you guys enjoy!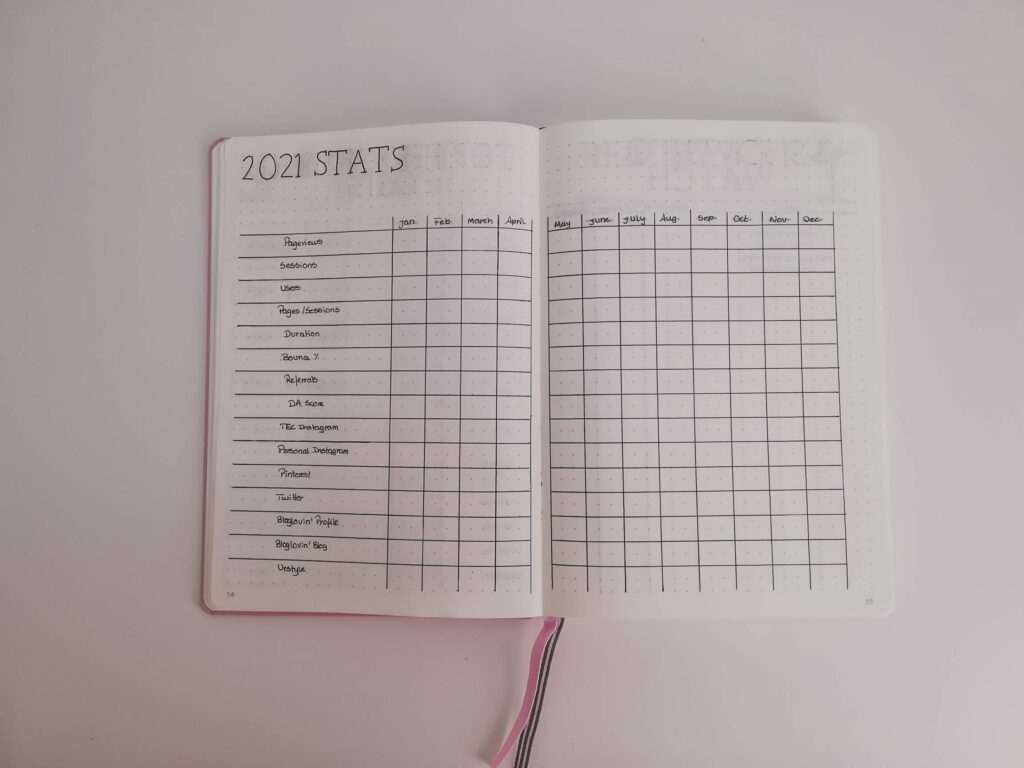 2021 Stats
My 2021 stats is pretty self-explanatory. I'll just jot down all stats related to my blog and social media on these pages.
I usually do this in Notion (and will continue to do so), but I jsut wanted to have a written record of it.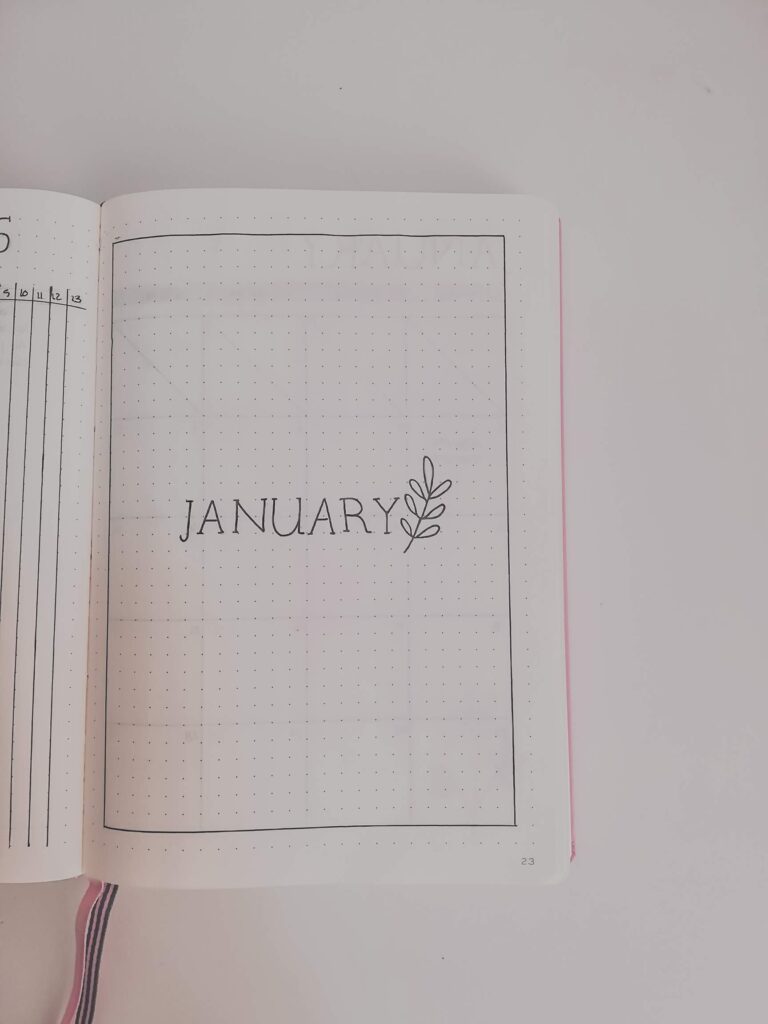 January
We're now reaching my January setup. To keep up with the whole theme of this notebook, I went for the same font and colors. I also added botanical drawings once again and that's pretty much it.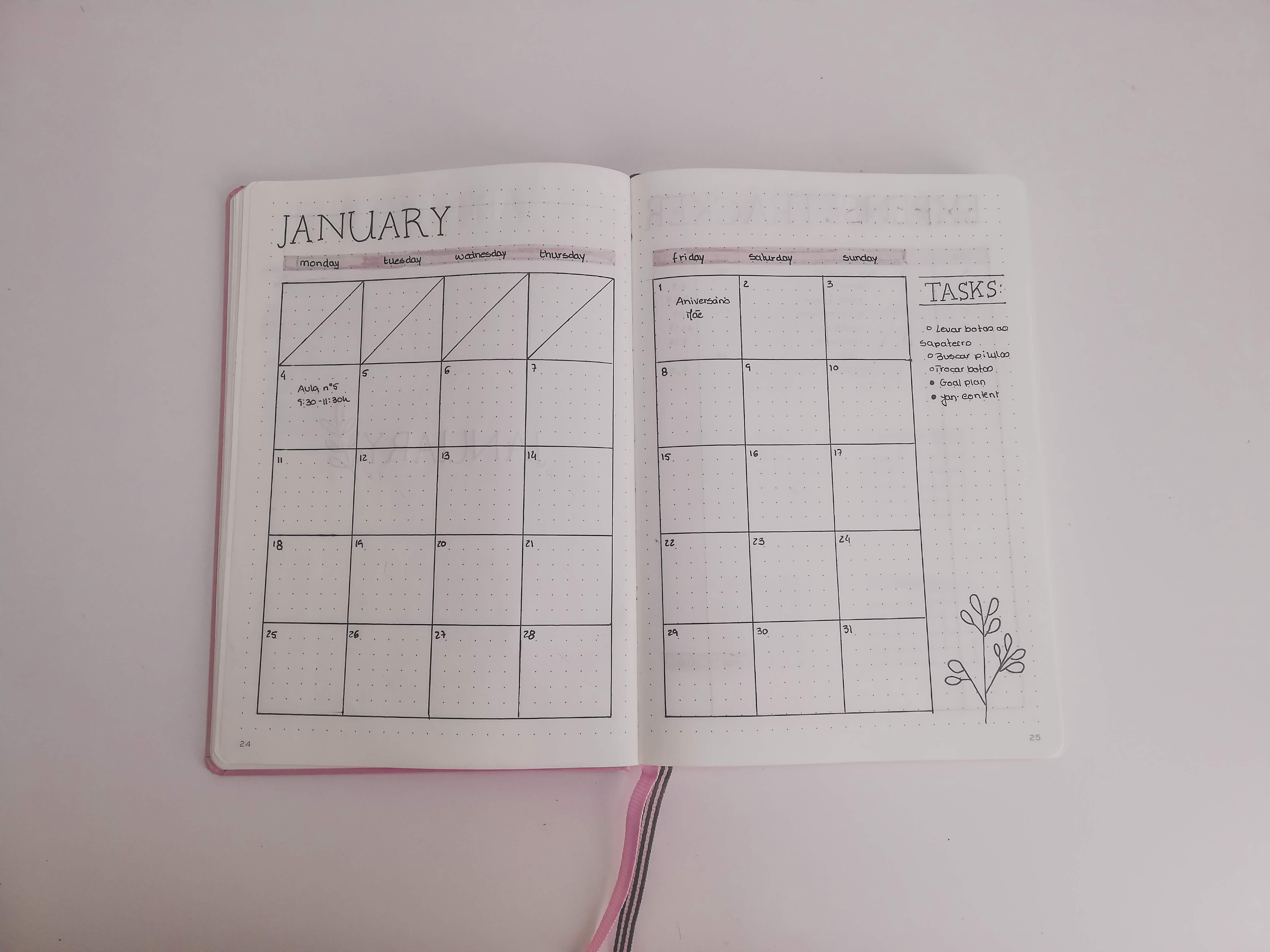 Monthly Log
I think this monthly log is the most well-known in the bullet journal community. I kept is pretty simple with just a calendar and a list of tasks to do during the month.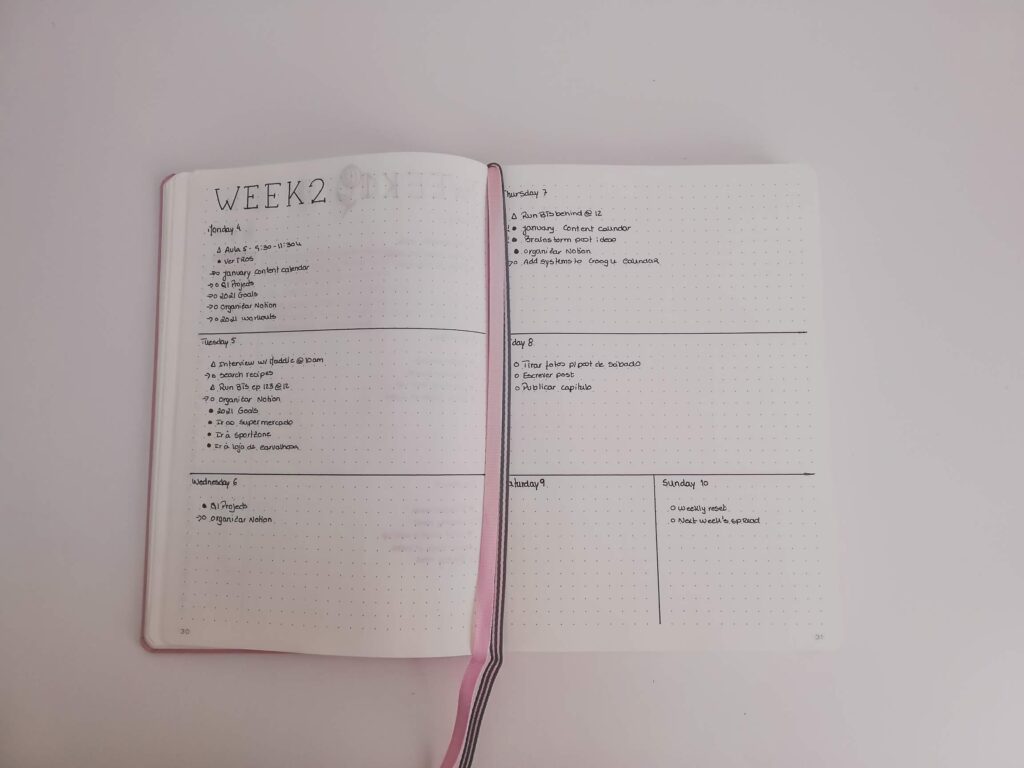 Weekly Spread
After trying out a ton of weekly layouts on last year's bullet journal setup, I've come to the conclusion that this spread is what works the best for me. It takes a total of 3 minutes to put together and it has a ton of space for me to write down my daily tasks.
So, this is my bullet journal setup for 2021! Are you using a bullet journal in 2021?
FOLLOW ME:
VIRTUAL STYLING INSTAGRAM | PERSONAL INSTAGRAM | TWITTER | PINTEREST | BLOGLOVIN | FACEBOOK